Last Updated on June 5, 2021 by Mark Ferguson
House flipping can be an amazing business and I love it! I have been flipping for almost 20 years now and flipped over 200 houses. I have flipped more than 100 houses in the last five years and I don't see myself ever stopping! However, it is not easy to fix and flip a house and it takes years to get the process down. I am still learning today new things to try in my business. While it takes time to learn the business that does not mean you can't learn it. Everyone has to start somewhere and I did not come out of the womb knowing how to flip! I created this article to help others with the 101 of flipping homes.
The basics of flipping
House-flipping shows make fix-and-flip projects look pretty simple. However, finding a house, paying for it, repairing it, and then selling it is not simple. I have been working in this business for many years and still run into problems. Here are some of the difficulties with flipping houses:
Finding deals
A lot of real estate investors are trying to flip houses. It is not easy for them to find deals good enough to flip, let alone brand-new investors. It is not impossible but definitely not easy.
Getting the money
Not only do you have to pay for the house and the repairs, but there are also buying costs and carrying costs while you own it. There are ways to finance fix and flips, but they are not as easy to get loans on as an owner-occupied house or a rental property.
Repairing the properties
I don't repair house flips myself since I have up to 22 going at once and there is no way I can fix them all. It is also better for smaller-scale flippers not to work on the houses themselves in most cases. You have to find affordable and competent contractors, which is not easy either.
Selling for the most money
Not only do you have to figure out what to repair, make sure it gets done, and do it all cost-effectively, but you also have to find a buyer, usually through a real estate agent. Many first-time flippers also make mistakes by pricing houses too high.
I don't want to discourage people from trying to flip houses, but it is not easy. If it were easy, everyone would do it. So why would house flippers like myself put themselves through all of this? You can make a ton of money, and it can be a ton of fun!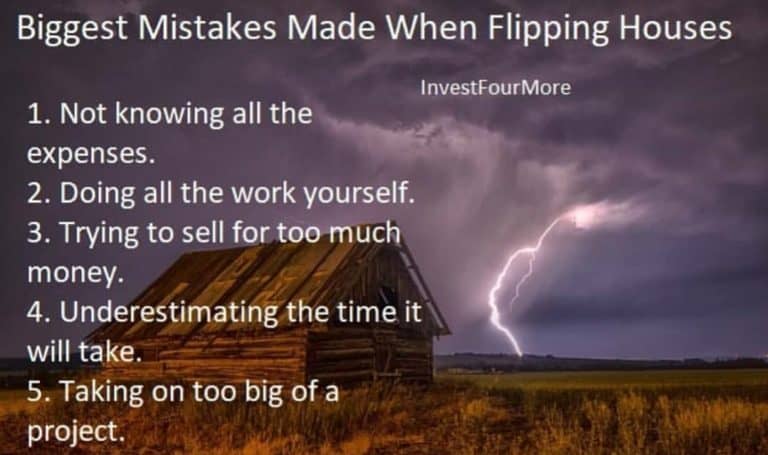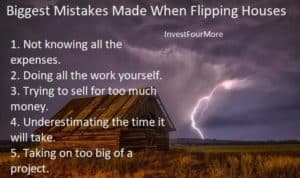 Check out the InvestFourMore Instagram page for more great tips on real estate.
How much money can you make?
It takes some time to build up a house flipping business, but it can be very rewarding if you stick to it. I flipped 26 houses last year with an average profit of around $30,000. I have sold 19 flips so far this year with an average profit close to $35,000. I have to pay my project manager, and I have some office expenses, so I figure my actual profit is around $30,000 per flip. I also have rentals, a real estate brokerage, and the blog, so not all my expenses are just for the house flips.
You may not be able to make $30,000 or $40,000 on your first flip, but you may be able to after a few projects. Many house flippers all over the country are making that much or more on each flip. It is enticing for many people to be able to make what they make in a year with one or two flips.
If you can get to the point where you are flipping multiple homes at once you can make a very good living flipping houses!
What are the steps when flipping for the first time?
Before you can flip a house, you have to learn how to flip a house. Television shows may be entertaining, but they are not super educational. I suggest reading blogs, reading books, and watching videos on how it is all done. You have to learn about the business before you jump in with both feet. Watching television does not count as learning.
One of the first things you can do is learn about your local market. What are real estate prices like in your area? is there a high demand for housing? You don't need to know if there are deals yet because that comes later. Deals that can be flipped are not just sitting on the market waiting for people to snatch them up.
I have a YouTube channel with more than 70,000 subscribers that gives tons of advice and show what every house looks like before and after the remodel. You can see one of the videos below:
Are house-flipping seminars worth it?
I talk to many investors who feel they need to attend a training seminar before they can start flipping houses. One investor was so mad that he missed Than Merril's Fortune Builders class. I can tell you that Than Merril does not teach those classes, and the goal of Fortune Builders is to sell you a $45,000 coaching program. You do not need that kind of education to learn how to flip houses. Rich Dad Poor Dad also put on an expensive house flipping course. You do not need to pay $30,000 for their course either. Save that money to use on the first flip you do, not a course that will teach you nothing that you cannot learn online, on YouTube, or with much more affordable courses or books.
What are the most important things to know when flipping?
The most important thing not to do when flipping your first house is making sure the curb appeal is perfect. The most important thing is the numbers. You have to know what the house will sell for when the repairs are done. You have to know what the repairs will cost. You have to know what all the other costs will be, and you have to know how long it will all take.
In fact, the trick to flips is not making them look like an HGTV house but making them look good on a budget. Many people ask me to analyze a deal for them, but they cannot answer basic questions about the house:
What is the ARV?
What are the carrying costs?
What will the selling costs add up to?
How long will the project take?
If you do not know the answers to these questions, you should not be flipping yet—you should still be learning.
How can you find the money?
The biggest question most people ask when starting out is how do they find the money? There are many lenders for house flips, even though house flips are harder to finance than most properties. No matter what kind of lender you use, you will most likely need some money to flip a house. It is very hard to get through the project entirely with other people's money. If you are wholesaling, that is another story, but not with flipping.
Here are some options for paying for a fix-and-flip:
Cash
A lot of house flip shows do not account for any financing costs when they show the numbers. It would be great if we all had unlimited funds and could pay cash for everything, but most of us cannot. You do not just have to pay for the house when you use cash. You also must pay for the repairs, the taxes, the insurance. the utilities, and more.
Hard money
Hard-money lenders were created to lend money to house flippers, but the interest rates and costs are usually very high. The nice part about hard money is you can often finance most of the purchase price and all of the repairs. You will still need some money to cover the other costs and down payment.
Private money
Private money is from friends, family, or other individuals. I use a lot of private money on my flips from my family and investors I know. It is possible to flip houses using very little money if you have great private lenders, but many of them will be hesitant to lend you all the money before you have proven if you can complete a flip.
Bank money
I also use a lot of bank money. Most banks will not lend to flippers, but some local banks will. My bank requires a 25% down payment and does not finance the repairs, but every bank has slightly different programs.
Partner
I flipped houses with my dad in the very beginning. A partner can be a great way to get started when you do not have money.
I put together a video that goes over the costs for each of the financing options I use:
How did I flip my first house?
I flipped my first house in 2001. I had just graduated from college and had very little money. I was lucky that I had a partner in my father to help me. He had flipped houses before, and I joined him as a real estate agent and to occasionally help with the flips. I did not make much money, but I learned a lot about the process. Over the years, I took over more and more of the flipping process. I earned a bigger percentage of the profits as I took on more responsibility. Eventually, I bought out my dad and took over the flipping business and real estate team.
By working with a partner, I had someone who could finance the projects while I did most of the work. I did not work on the houses physically (for the most part) but decided what houses to buy, found houses to buy, decided on what work to do, found contractors, and decided where to price them. If you want to find a partner, you better know the process of flipping inside and out and be willing to get out of your comfort zone by talking to people who have money. Or, be willing to work for very little money with an active house flipper.
How do you find a house cheap enough to flip?
As a new house flipper, one of the toughest things to figure out is where to get the deal. It is definitely possible to find a great deal on the MLS (Multiple Listing Service), but it takes patience and work. Most houses are sold on the MLS, and while many people tell you it is impossible to get a deal there, I get most of my deals from the MLS. The MLS is the most likely place a new flipper will find a property.
You also need to know what price you need to buy a flip at to make it a good deal. The 70 percent rule is one way to determine what to pay, but I prefer to write out all of the costs to know what my break-even point is and how much I need to pay.
Can you find a flip on the MLS?
I hear investors say you can't buy from the MLS anymore; there is too much competition! It is true that there are many people trying to get a great deal from the MLS, but that doesn't mean it is not possible. There are still many deals if you know how to find them, and to me, it is easier to buy off the MLS than in other places. I used to buy many of my fix and flips from the trustee sale, but there is so much competition that prices are higher at the trustee sale than the MLS. With the trustee sale, you have to pay cash in two hours and many times cannot see inside the home before you buy it. I would rather buy off the MLS where I can complete an inspection, see the house, and get a loan.
REO (foreclosures) and short sale inventory has decreased in most markets. I have bought many REOs and many short sales as rental properties or fix and flips in the past, but it is much tougher in today's market. I am still getting REOs and short sales, but more of my purchases have been traditional or estate sales. Prices are also rising in many areas of the country, and that creates an opportunity for investors. With prices rising more, fair-market sellers are able to sell their homes.
Do you have to buy a foreclosure to get a good deal?
A fair-market sale is a term used to describe a house that is not in a short sale situation or in foreclosure. A short sale is when the homeowner owes more to the bank than they can sell the house for and the bank has to approve taking less money than they are owed. Many homeowners bought foreclosures and houses in disrepair after the house crisis. Not every homeowner had the money or time to repair the house once they moved in. Some of those homeowners need to sell a house that is in poor condition. If a house needs repairs, that creates opportunities. The more work that is needed, the bigger the discount it takes to get a house sold. You do not have to find a foreclosure to get a great deal!
How to use real estate mistakes to your advantage
With rising prices, some houses are underpriced by real estate agents or sellers. I have bought a couple of houses that were underpriced recently, and I either had my offer accepted right away or won a multiple-offer situation. Houses are underpriced because the real estate agent did not know the true value of a house due to an increasing market, or it could be the seller wanted to sell the house quickly. Rising prices also allow many homeowners to sell when they have a house that needs work. They may not have been able to sell in the past because they owed too much money on the house, but now they can.
You must act quickly on the MLS
I am a real estate agent, and that gives me a huge advantage when submitting offers quickly. I check MLS multiple times a day, and as soon as I see a great deal, I look at the house as soon as possible. If I like the house, I have my assistant write up an offer and send it to me with DocuSign. DocuSign lets me sign the contract electronically on my phone, and I can send an offer to the seller almost immediately. By being an agent, having an assistant, and using DocuSign, I can send an offer in less than an hour after a house is listed. Acting quickly is one of the most important things you can do when buying off the MLS.
It is true that many REO sellers will not accept an offer right away, but many short sales and fair market sales will. Most banks, when selling their REOs, will have a vie-day period or longer before they will review offers. Some banks and HUD will have owner-occupied periods as well where only owner-occupants can make offers when a house is first listed. This is why short sales and fair market sales can sometimes be better deals than REOs.
The video below goes over some other ways I have been able to get deals.
Here are a few more ways to find deals
How can you submit offers quickly if you are not a real estate agent?
No matter what you do, it is going to take longer to submit an offer if you are not an agent. One way to speed things up is to ask your agent if they can set up property alerts for you. In my MLS, I can set up a property alert that sends specific properties that meet my given criteria to my e-mail as soon as they are listed. I set these alerts up for myself because I sometimes miss a great deal on the MLS. I was able to buy my last fix and flip thanks to a property alert that told me a house was back on the market. Investors can use sites like Zillow or Realtor.com, but those listings are not always updated quickly. The best way to submit offers quickly is to have a great real estate agent.
How to find an investor-friendly real estate agent
Besides setting up property alerts, you need an awesome agent. You need an agent that can submit offers quickly and show houses quickly. Don't be afraid to try out a few agents until you find the right fit. In some cases, a new agent may be better than an experienced agent. The new agent will have the time and motivation to find you deals and act quickly. The older, more experienced agent may be too busy to find deals and write offers as quickly as you need. Take your time, and do not be afraid to try out a few before you find the right one.
Offer the most you can in multiple-offer situations
If you find a great deal, don't be cheap! Don't try to low ball an already great deal because it may cost you the deal. Don't try to make a few extra bucks if there are multiple offers. Offer the most you can to make your desired profit.  You don't want to stretch your limits when you make an offer. It doesn't make sense to buy a house that will not make you money. You don't want to try to steal a house either if it will cost you the deal.
When I make an offer on a house, I may try to offer a little less than I want to pay if I think I can get my offer in before any others. If the house is an amazing deal I will offer full price or sometimes even above full price so that the seller will sign my offer before any other offers come in. In a multiple offer situation, I do not pay attention to the list price. I offer the most I can that will still make me my desired profit. Sometimes I offer less than the listing price, and sometimes I offer more than the list price.
Use cash or few contingencies
I am an experienced investor, and I am in a great place where I can offer cash on a property if I have to. I also have a great portfolio lender that will not require an appraisal on loans under $150,000. Most sellers want quick and easy closings, and a cash offer is usually the most enticing to them. If you have to use financing, use as few contingencies as you can. I am able to remove the appraisal contingency on most of my financed offers, and I will even remove my inspection contingency in some cases. On my last three deals, I have taken out my inspection contingency. This is risky for someone who does not know what to look for in a house, but if you are getting a good enough deal a few unknown issues will not kill a deal. A cash offer with no inspection contingency is a great offer for most sellers. But some sellers like HUD only care about the net price to them and do not care if you use cash or a 203K rehab loan.
I have a ton of information in this article but there is so much more I link to in other articles. If you want the quick easy way to find everything, check out the book I wrote on flipping. It is available as a paperback or eBook from Amazon or as an audiobook from Audible.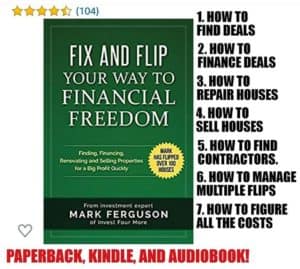 How I decide what to repair
On a flip, we will always replace the fixtures and make sure all the little things are done because buyers want their new house to be perfect. The buyers won't have a landlord to fix anything, they will have to do the repairs themselves or pay someone if something breaks. A buyer will also most likely hire an inspector who will go through the entire house. That inspector will find most items wrong with the house, and buyers will often get scared off by an inspection that finds too many things wrong. We try to have as few items mentioned on the inspection as possible. I know many fix and flippers who have an inspection done on their houses after they do repairs but before they list. This allows them to make repairs the inspector finds before listing and to advertise the house as pre-inspected.
Should you use different paint?

Paint color can make a huge difference in how a house feels. Dark paint can make a house feel small, while white paint can make it feel stark and boring. Many people love to paint rooms in different colors to show their style and personality. The problem is everyone has a different style and personality. It is impossible to please everyone, so a nice neutral color is the best choice. We use beige or grey paint in all our rentals and flips. Paint colors definitely look different in different houses due to the trim colors and carpet colors. If you are trying out new colors, use paint samples on the wall to see how they look before you paint the house.
What should you repair on a flip?
Just like paint, if you want to sell your house quickly and for a lot of money, other designs should be neutral as well. Carpet Color can range from dark to light, but once again too dark of color makes a house feel dark and small. If the carpet is too light, people worry about stains and wear and tear showing. We always put new carpet in or refinish hardwood floors on all of our houses.
For light fixtures and plumbing fixtures, the in-style is dark. We have put in brushed bronze fixtures for a few years in all of our properties. Brushed bronze is bronze fixture covered in black paint. After a bit of use, the black wears off to show the bronze color, which I think is very cool. My wife recently told me nickel fixtures may be coming back as the "in-style" again. I still prefer the dark fixtures with light paint because I think it creates a nice contrast. Nickel fixtures are not bad either if you want to save a little money, but I would stay away from brass. Brass fixtures really date a home and can take away from the other new features. The cost to replace all fixtures in a home can add up quickly, as it can easily cost $700 to $1,200 in just materials for basic fixtures from a box store.
How to update and upgrade a fix and flip
When you repair investment property, the biggest decision can be how much to update and upgrade. Many of the houses I buy are very dated, and that is why I get a great deal on them. The most expensive repair on a house is usually replacing the kitchen and baths. I wish I could avoid replacing the kitchen and baths, but they are what sell the houses. On most of our flips, we replace the kitchens and at least update if not replace the baths. I also make sure all the mechanicals are working well because I do not want a plumbing leak destroying all the work I just completed on a flip or rental.
On a few kitchens, we are able to save money by painting the cabinets white, but you have to make sure you prep them extremely well or they will look like crap.
We always put stainless steel appliances in our kitchens. They aren't that much more expensive, and most buyers love them, which helps you sell your house quicker. We almost always replace the countertops as well. Usually, the counters are pretty beat up, and you can put in nice laminate counters that look awesome fairly inexpensively. Depending on the price of the house, we may put in granite counters to spice things up. Nice laminate counters are around $500 to $1000 and granite slab around $1,500 to $2,500 depending on how many square feet we have to install. For houses under $250,000, we usually use laminate counters, and for houses over $250,000, we use granite.
Should you take on additions or large remodel jobs?
My general rule of thumb is never to put on an addition. In my area, land is not valuable enough to call for an addition, and I will almost never get my money back. Remodeling or moving rooms around in an existing structure may make sense in certain circumstances. I am usually not in favor of moving kitchens, baths, or other major components. It is too expensive to make major changes and usually not worth the cost. I may have to move a wall or finish a room in the basement to complete a bedroom. Often, I can turn a four-bedroom house into a five-bedroom house for $1,500 or $2,000. If you already have five bedrooms in a single-family house, it is probably not worth it to add a sixth. I will add bedrooms in both my flips and rentals because of the value it adds.
The more expensive the house, the more expensive the rehab
You may be noticing a trend with my repairs: the more expensive the house, the more expensive the repairs. This is a key point to remember when you sell your house. The more expensive the house, the nicer buyers will want the house. Buyers will want upgraded appliances, kitchens, baths, and everything to be perfect. In the lower price ranges, you can usually get away with houses not being completely upgraded. On our more expensive flips, we usually make less money percentage-wise than our lower-priced flips, especially if a lot of repairs are needed. High-end repairs and upgrades really add up in the pocket-book and eat away at profits.
How important is landscaping?
Landscaping can be another tricky repair item, and much of what I do depends on the time of the year. I love completing flips in the winter because I don't have to worry if the yard is dead or not. In the summer, a nice green lawn can really make a house look great. We try to make sure our flips have nice yards and great curb appeal. We will sometimes add mulch or other landscaping material to make the house look as good as possible. First impressions make a big impression on buyers.
We do not go overboard on landscaping as the cost can skyrocket. Often, a house will sell just fine with marginal landscaping because that is something the new owners will feel confident they can do on their own as opposed to other major repairs.
Repairing and replacing mechanicals
When we repair investment properties, we always make sure the mechanicals are working properly. Much of our repair costs go into new water heaters, forced air furnaces, and air conditioners. If the units are getting old or show signs of failing on our flips, we will replace them. We replace roofs all the time on our flips, and we always get the plumbing and electrical system checked by licensed professionals.
When you repair investment properties, it can take a lot of time and money. You want to make sure you are making the right repairs for what you intend to do with the property. I know I did not cover every repair that is needed, but hopefully, this gives you an idea of what I do to maximize my investment.
Should you do the work yourself on a flip?
A few years ago, I decided to rehab a fix-and-flip myself without using a contractor. I thought I would save money on the labor a contractor would charge by doing the work myself. Doing the work myself may have saved me money on the labor, but in the end, I lost money on this deal because of how long it took me and the opportunities I lost. Now I always use contractors to work on my fix and flips and long-term rentals.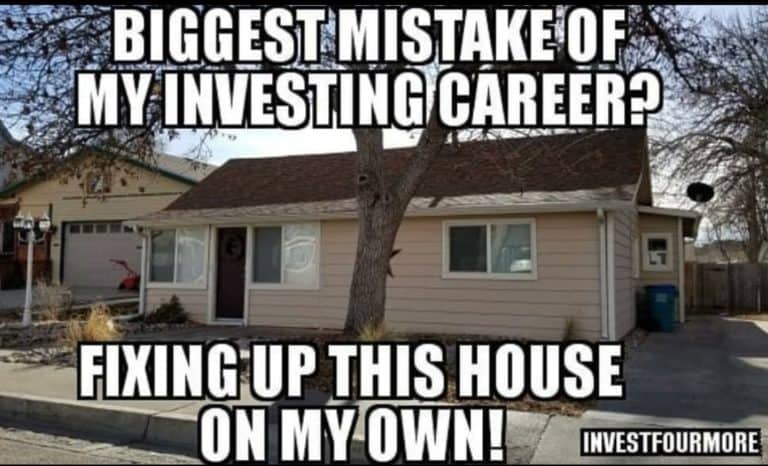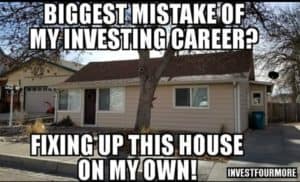 What kind of flip did I decide to rehab myself?
When I did the repairs myself, I thought I would save money on labor costs. The problem was I am not a professional contractor, and I had to learn how to repair the house. This particular house was about 60 years old and needed paint, carpet, new floors, new doors, new windows, a new kitchen, a wall taken out, and a lot more minor repairs. I may have been qualified to paint the house…and that was about it. It was a long process!
This house needed a lot of work, and although I had done minor repairs on houses before, I had never done anything to this extent. I was sure that doing the work myself would save me thousands of dollars. The problem was it took me six months to finish the work on this house. I had to learn how to do all the work on the job, and that took me at least three times as long as it would have taken a professional. It may have saved me a little money, but not much because it took me so long to make the repairs.
How much does it cost to own a flip?
When I fix-and-flip a house, I use financing for most of the purchase price. I also get insurance on the house  and pay utilities, taxes, and many other costs. All those costs add up very quickly, and that is why it is important to sell a flip quickly. The longer it takes to make repairs, the fewer profits you will make.
Let's walk through what it will cost per day to own a fix-and-flip with my bank financing. I am lucky that I can finance 75% of my purchase price with a 5.25% loan because most flip financing costs much more. Based on this financing, this is how much it costs to own a $100,000 house with a $75,000 loan:
Interest:       $10.79 a day
Insurance:   $4.11 a day (insurance is more expensive on a flip)
Taxes:           $2.33 a day (my taxes are very low in Colorado)
Utilities:       $6.25
Total:            $23.28
My costs are cheaper than most fix-and-flippers because I have great financing. The cost per day could easily double if you were using hard money.
If you use a hard-money loan, the costs for a fix-and-flip will increase greatly! A 15% interest rate is very typical for a hard money loan. If we use an interest rate of 15% on our example, the financing costs increase to $30.82 a day. However, you may be able to finance the entire purchase price or more (one advantage to hard money). If the loan amount was $110,000, the financing costs jump to $45.21 a day for a hard money loan. Now your daily costs are $57.80 a day to own this flip.
The costs of a fix-and-flip add up very quickly
The $23.28 per day to own equals about $708 a month in costs for me or $1,758 a month with hard money. Owning a flip can be costly, and for someone who must use hard money, it is dangerous to hold a property too long. It takes me about six months to sell a fix-and-flip once you factor in repair time, marketing, getting a contract, and closing.
A $100,000 fix-and-flip is a cheap house in my area and most areas of the country. If you are buying flips that cost more, your daily costs are going to increase as well. Don't be surprised if your daily costs double on a house that costs $200,000 instead of $100,000.
How much money did it cost me to do the work myself on this flip?
I know it took me at least four months longer than it would have taken a contractor to repair this house. It cost me at least $2,832 in carrying costs to do the work on this house myself, which is less than a contractor would have charged me for labor. That actually isn't too bad, but the truth is it cost me much more than that.
One of the most important things you can do on a flip is to sell the house quickly. Not only does it save on costs, but it allows you to use your money to buy more houses and complete more flips. If all your money is tied up in one house for eight months, you may miss out on an incredible deal because you don't have the ability to buy another flip.
The longer you hold onto a house, the better chance the market will change. We are in an appreciating market now, but that could change quickly. I like to sell flips quickly because I never know what the future holds.
My time is worth something
I may have saved money by doing the work myself, but how much time did it cost me? My time is worth something, and I was an active Realtor when I did the flip. My business suffered greatly because I spent so much time working on this house. I had the worst year of my life as a Realtor because I had no time to go after business.
Not only did my real estate career suffer, but my flip business also suffered. This was the only flip work we were doing at the time because I was not looking for new projects—I was busy with this house. It cost me tens of thousands of dollars by focusing on this house and not looking for others.
Was I able to do good work on this house as a beginner?
Another factor I hate to think about is the quality of my work. I am not a professional contractor, yet I was doing jobs a pro should do. I was learning and definitely not doing the high-quality work my contractors do. There were some jobs, like taking out a wall and putting in a header, that I had a contractor help with because I didn't want the house to fall down. Other jobs weren't done as well as they should have been that I did myself.
I hate to think about how much the decision to do the work myself cost me on this house. Not only did it cost me months of my life, but it also frustrated me: it cost me business as a Realtor, and it cost me business flipping houses. It's hard to put a number on the figure, but I estimate this decision cost me at least $25,000, even though on the surface I may have saved a couple of thousand dollars by doing the work myself.
How to find a contractor to repair the houses
Contractors can be hard to find, very expensive, take a long time to finish a job, or even quit on you. If you can find a good contractor with clear and detailed bids, great communication skills, and a great work ethic it is awesome. It costs a lot of money to buy a house, and it can cost even more to repair it. If you don't have a great contractor, costs can skyrocket due to long timelines and increased repair costs.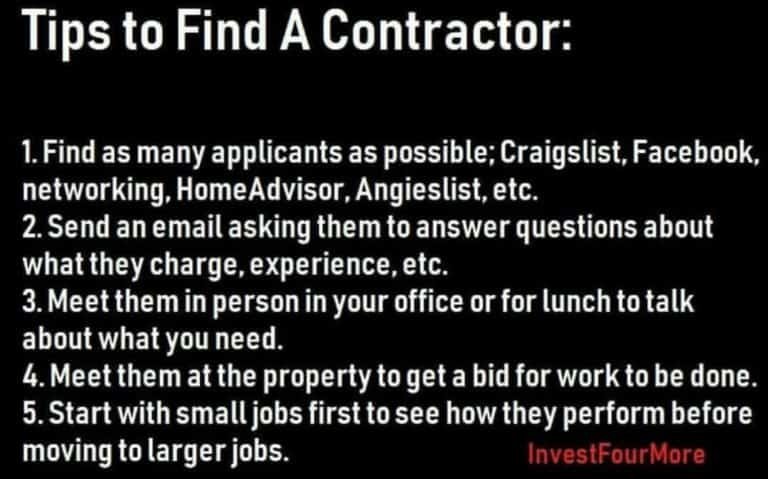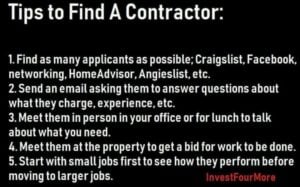 What is the easiest way to find a contractor?
Finding a great contractor is not always easy and can take a lot of trial and error. My advice is to ask your friends, family, and co-workers for references of contractors before you try any other resource. When you get a recommendation, it does not guarantee that the contractor is good or great, but it gives you a place to start. Recommendations are usually a better sign of how good a contractor is than any advertising they can do. A few people who may know a great contractor are real estate agents property managers or builders.
How to sell a house for the most money
Once your flip is completed, you have to sell it. Many flippers make the mistake of pricing a house too high to make up for extra costs they encountered or trying to sell a house themselves to make extra money. There are some basics principles that allow people to get the most money for their house. Houses sell for the most money when real estate agents are used when they are in good shape, and when they are priced right.
Will staging help to sell a house?
Staging can mean a lot of things to a lot of people. Staging can mean spending thousands of dollars to rent furniture for a vacant house, or it can mean picking up and organizing a house that is lived in. We never used to stage houses until recently. Our competition started to stage and we were having a harder time selling our flips. When we started staging we sold houses faster and for more money!
How does the 90-day flip rule affect selling a house?
There used to be a 90-day flip rule on FHA loans for buyers. The rule would not allow lenders to loan on properties that had sold within the last 90 days. Even though that rule was suspended, many lenders still abide by it. Some lenders will allow a second appraisal to be done within 90 days of a sale to verify the value, some will make everyone wait 90 days before they can sign the contract, and other lenders don't pay attention to the rule at all. Houses that were foreclosed on by the bank and bought back by the bank are exempt from this rule. If you are going to flip a house and plan to sell it within 90 days of when you purchased it, be aware you may run into a problem with the 90-day flip rule.
How to learn about flipping houses
Over the years, I have learned many things about flipping houses. I still do not know everything and run into unique situations all the time. I have put together even more information in my book: Fix and Flip Your Way To Financial Freedom. It goes over everything in this article in more detail and covers even more subjects. You can find it on Amazon as a paperback, audiobook, or eBook: Fix and Flip Your Way To Financial Freedom.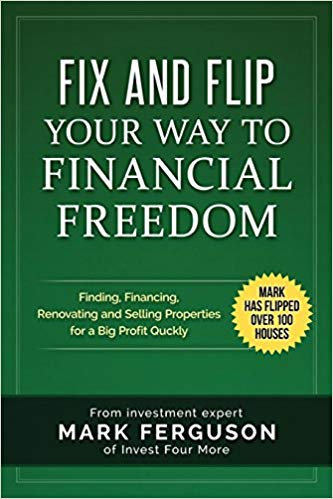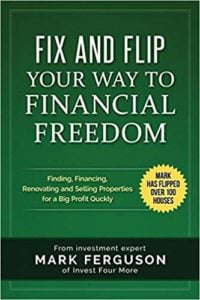 House Flipping Before and After Pictures and Videos
To show you the work I have done on my flips I have compiled many before-and-after videos of our house flips and many before-and-after pictures as well. I put this together to show some of the better transformations on recent flips we have done. I will also try to tell a story or two about the properties. There always seems to be something that goes wrong or not quite as planned with the house flips.
Before-and-after pictures on a 1918 house flip
This flip was more a labor of love than a good business decision. We made money on the property, but it took a lot of time and work to get the job done. You can see a few of the before pics below.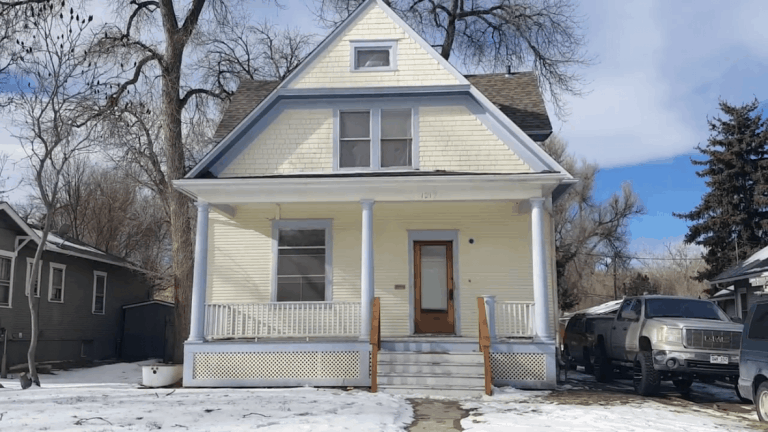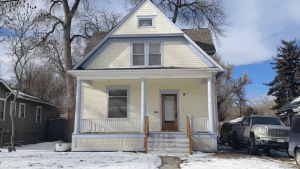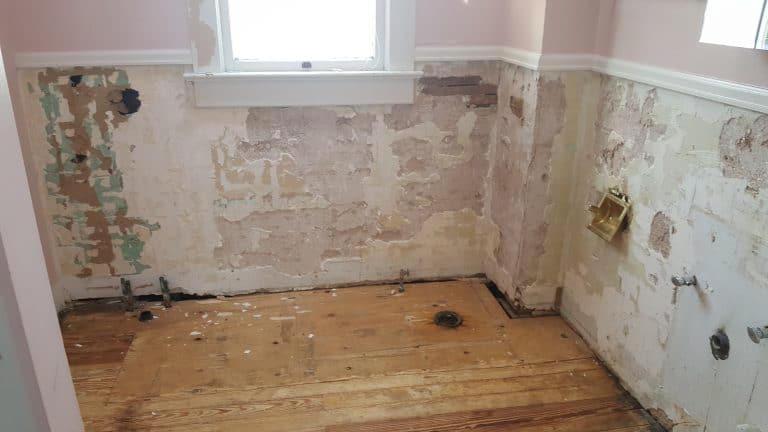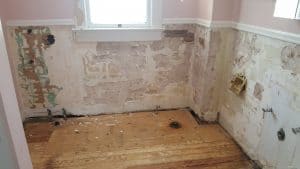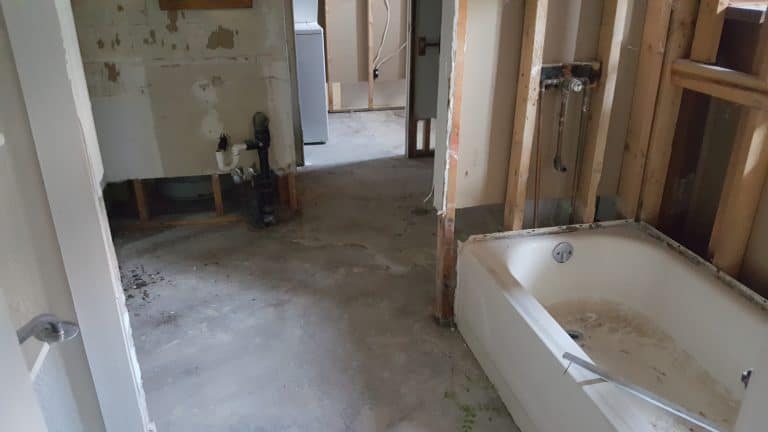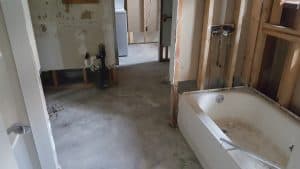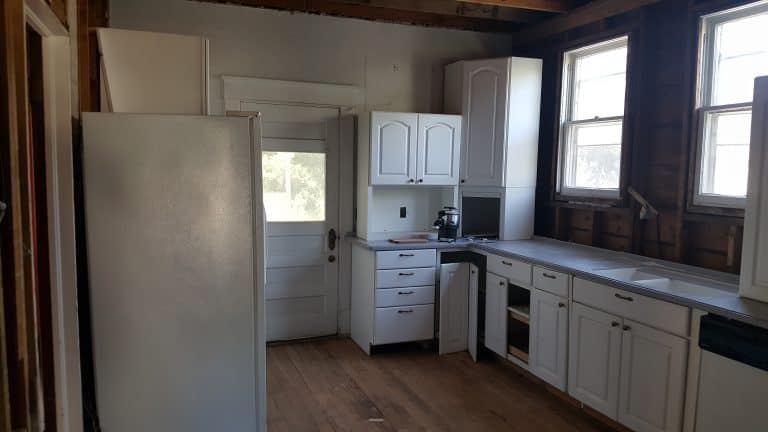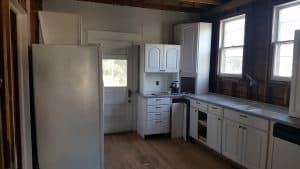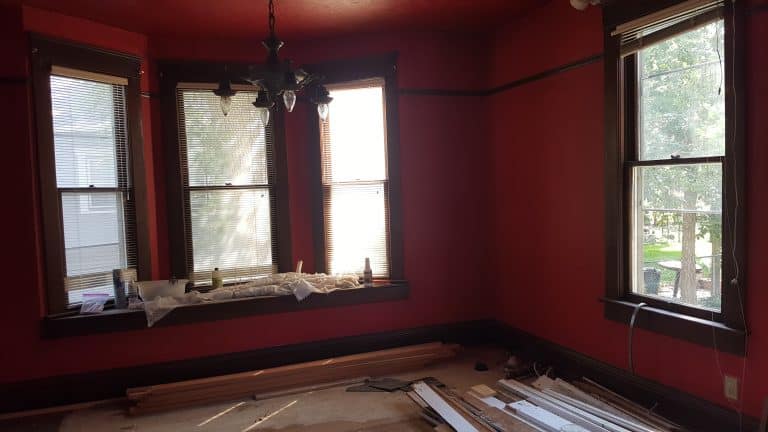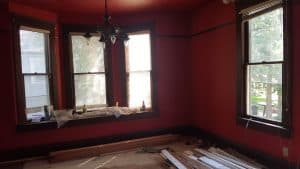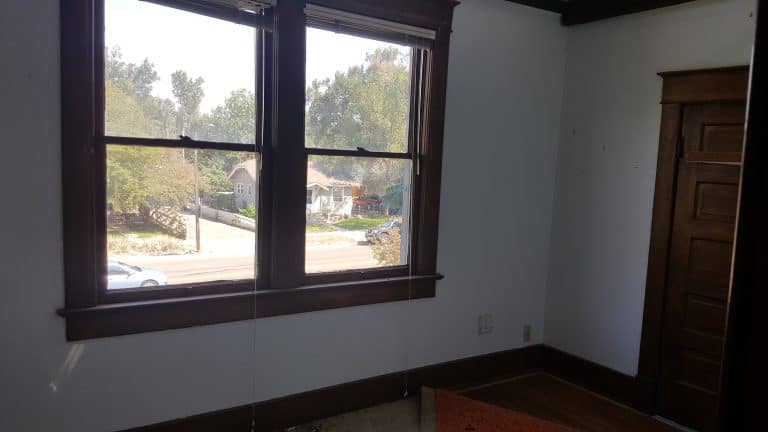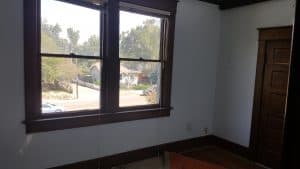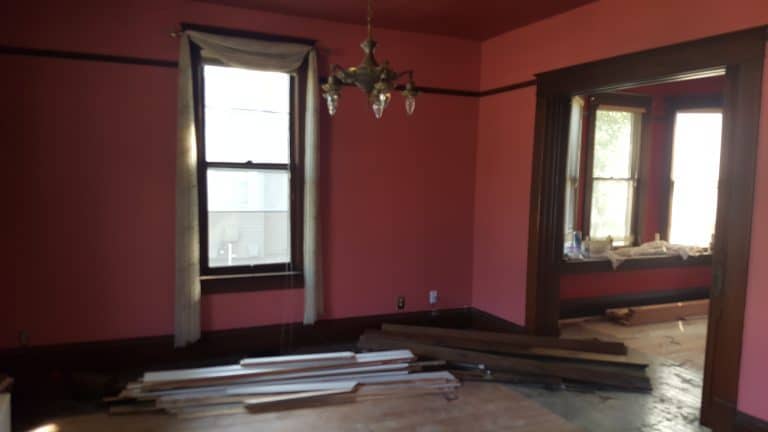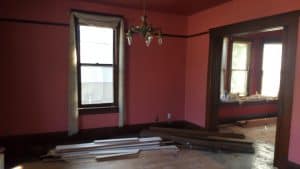 The house had some amazing mostly original wood trim that we saved. Most trim from houses this old gets painted white. It also had some great pocket doors and other features that we saved. You can see the after pictures below: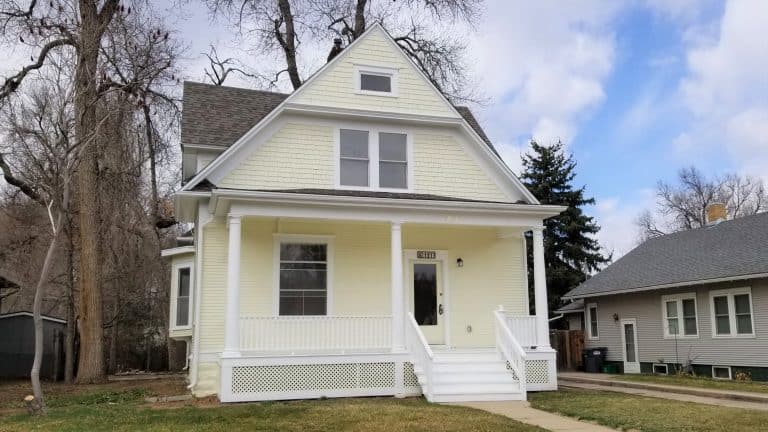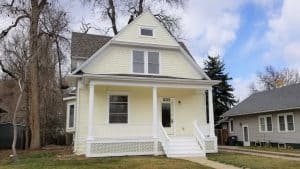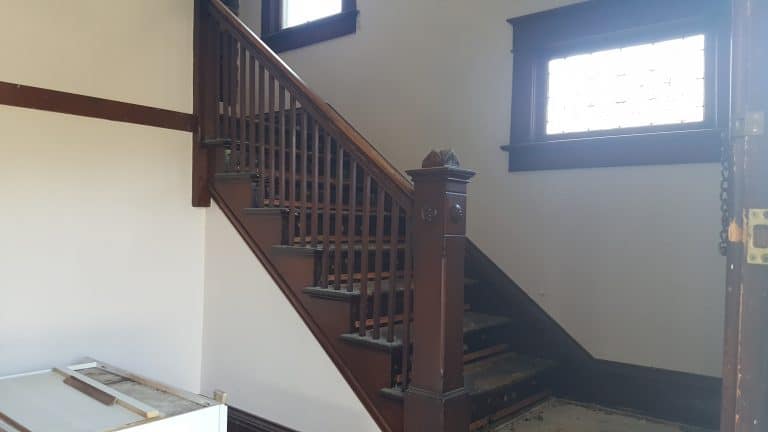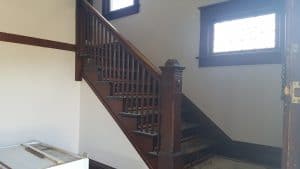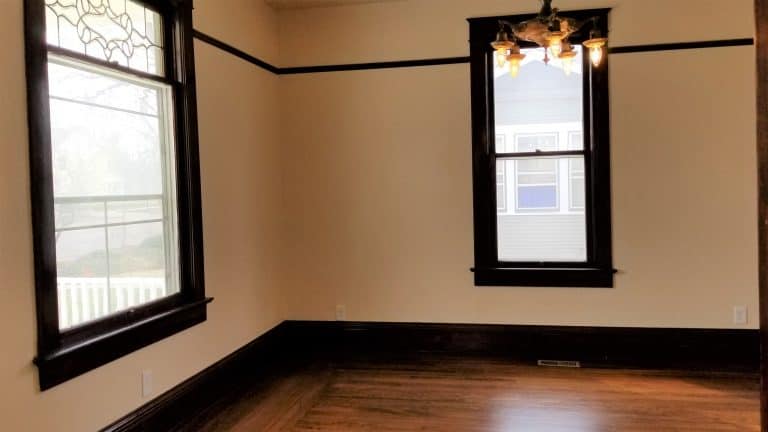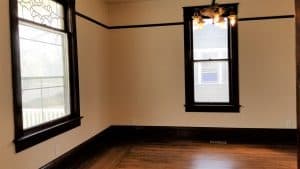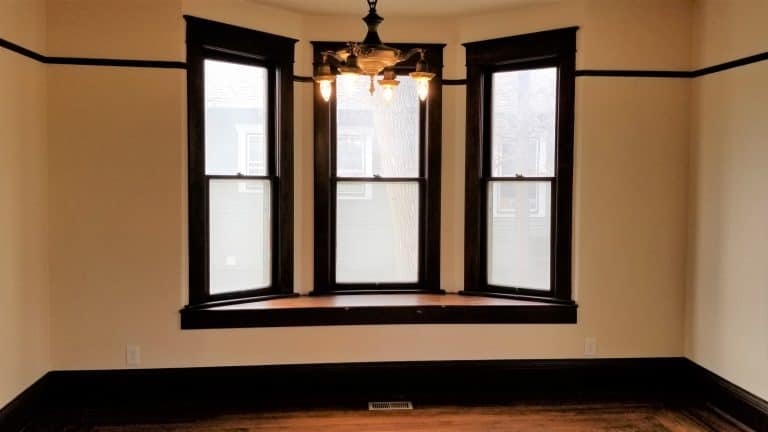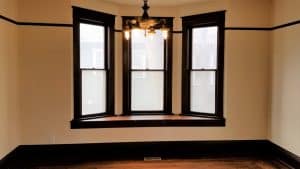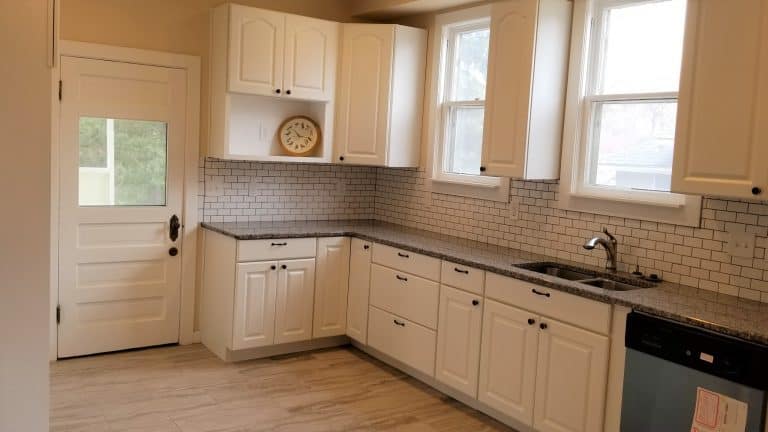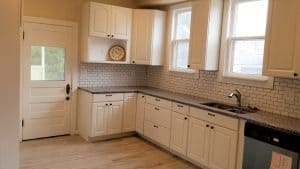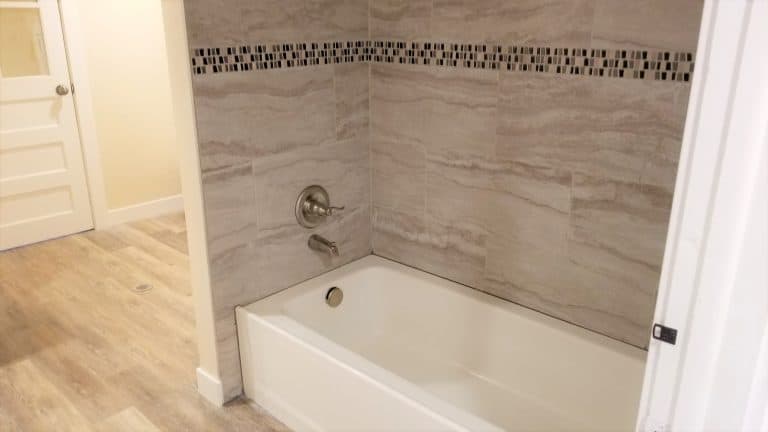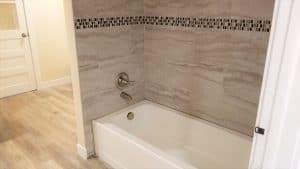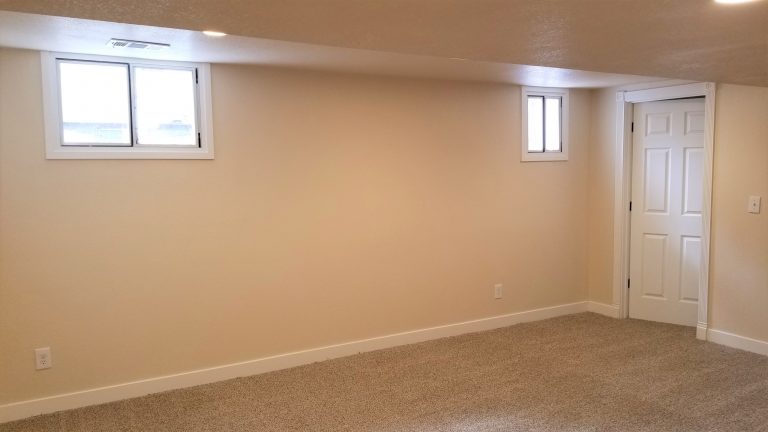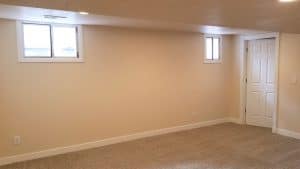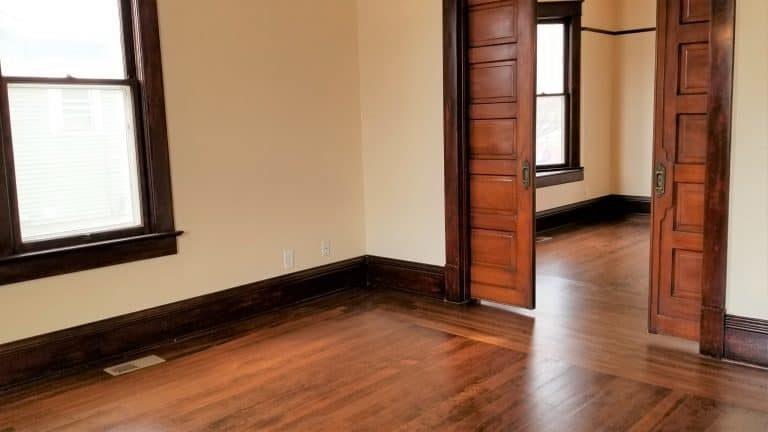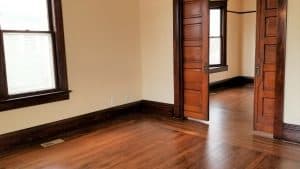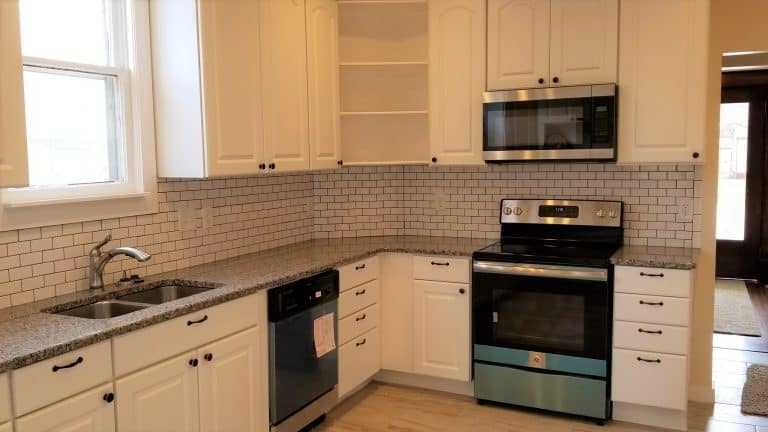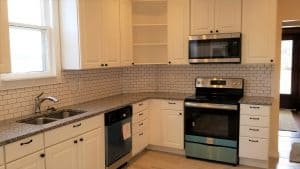 This house took a while to sell and go over all the numbers in this video:
You can see the numbers on all of my flips with videos on this page: Mark Ferguson House Flipping Scoreboard.
House flip bought sight unseen where we had to fix the foundation twice!
Nikki, my project manager, painted it a very bright color. It actually looked good, but you almost had to wear sunglasses to look at it! We had one contractor start on this house who specialized in concrete work and foundations. I bought this house without seeing it, and it was a mess! We made money on this one as well, but not much. The entire front of the house had no foundation. It was sitting on dirt. Our contractor worked with the engineer and replaced the foundation in front. We got the house fixed up and then found out part of the back of the house had no foundation either! The contractor we were using we had already fired for poor work on another job. There is no way he did not know there were problems with the back of the house as well. We even found the engineer's report he gave us, and the engineer must have never looked at the house but just taken the contractor's word for what needed to be fixed. We had to have another contractor come in to fix the foundation in the back.
Here are before pictures of this house flip: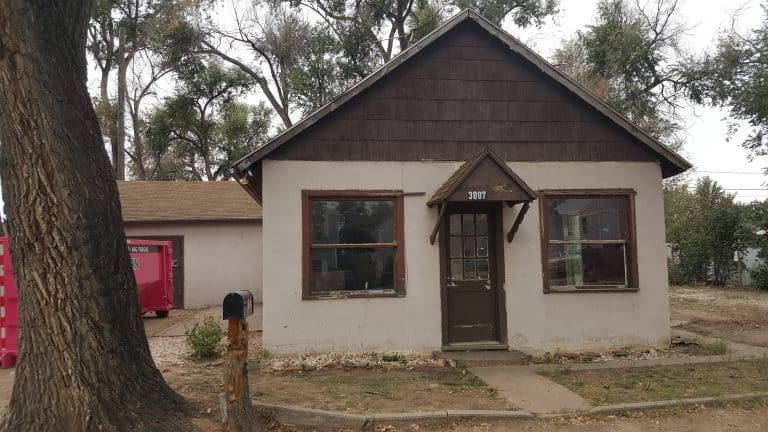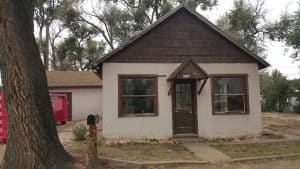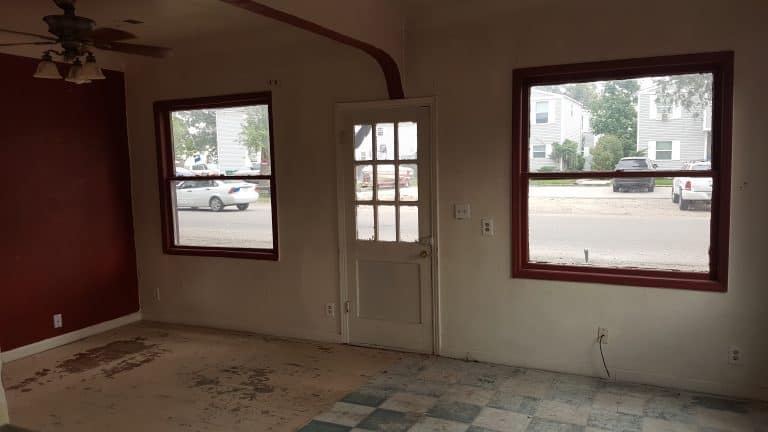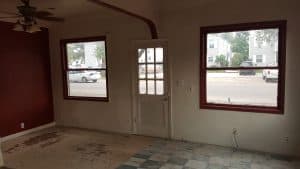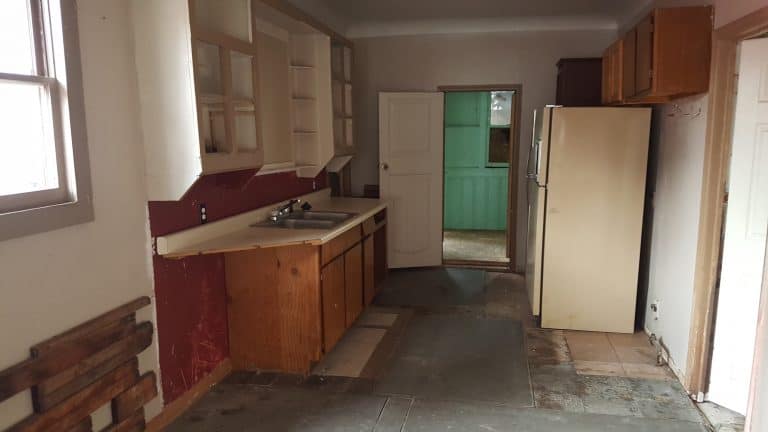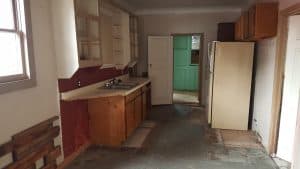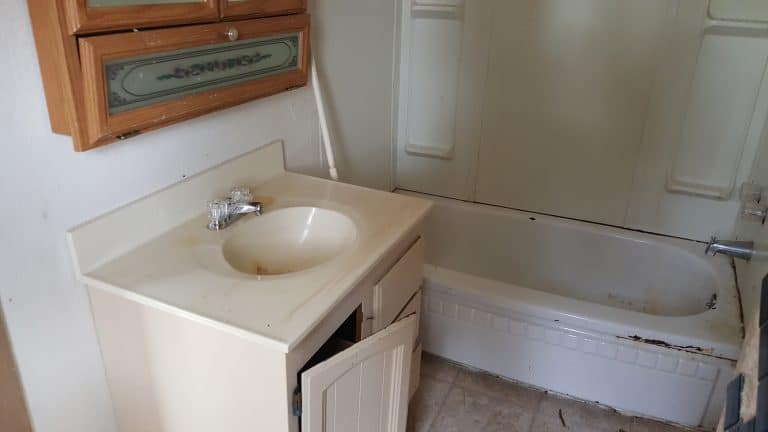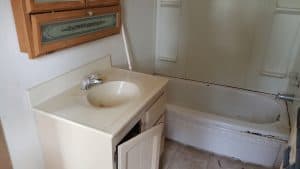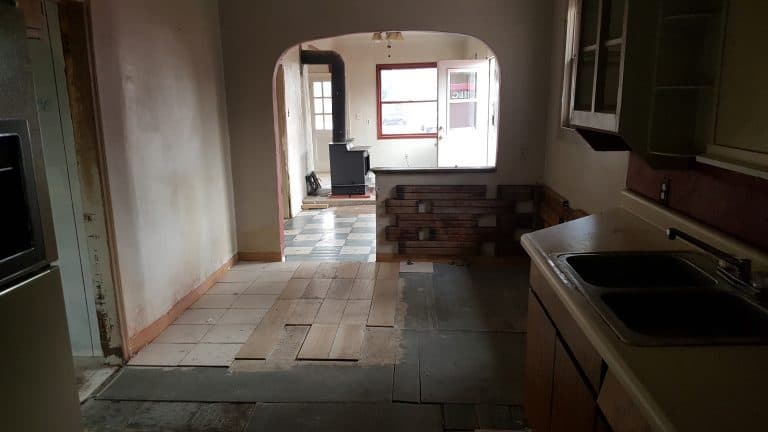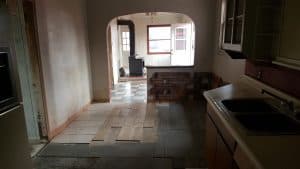 Here are the after pictures of the yellow flip: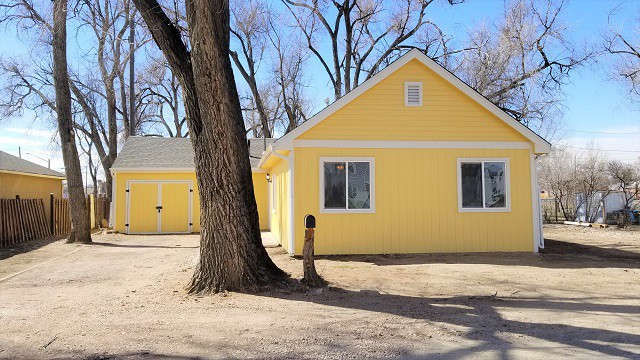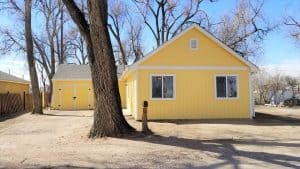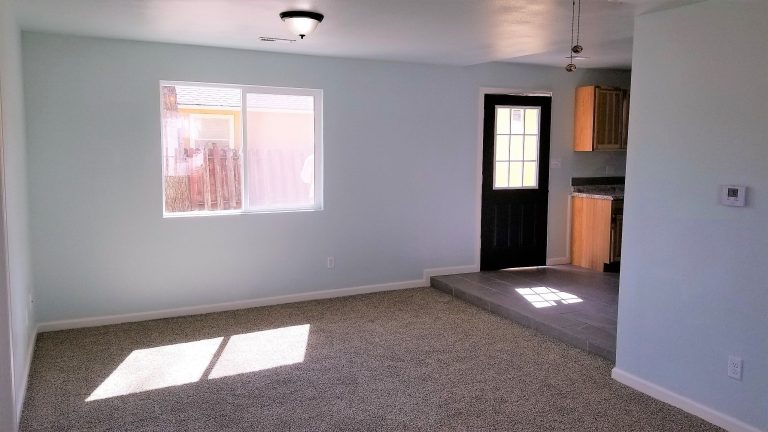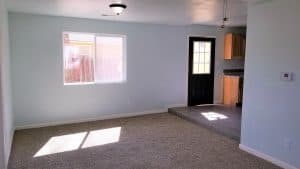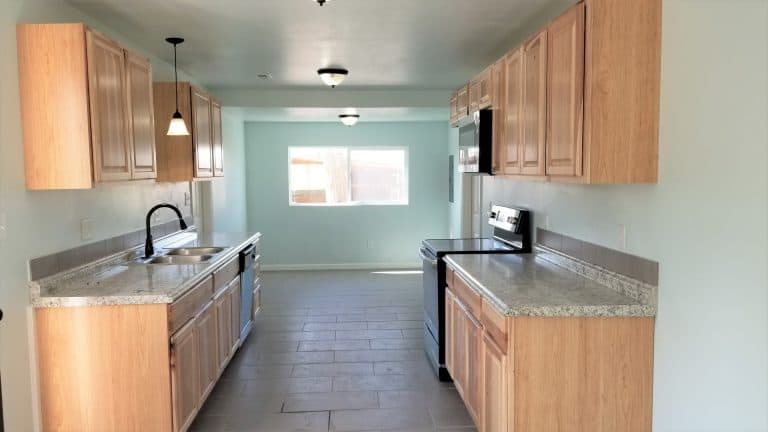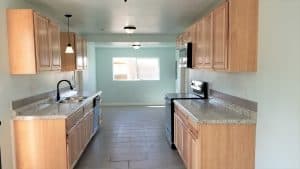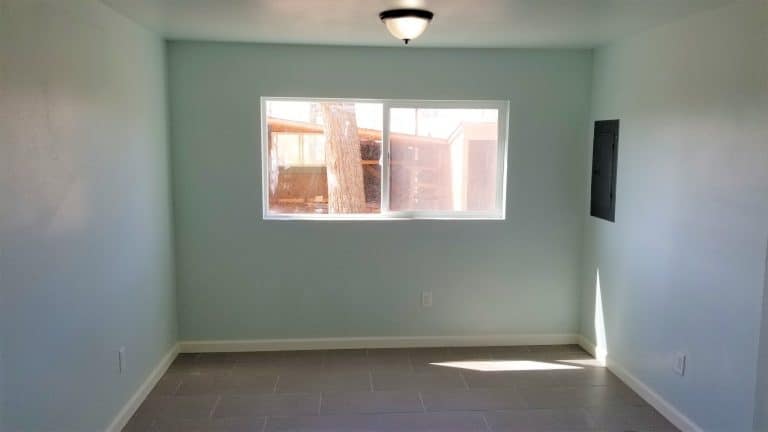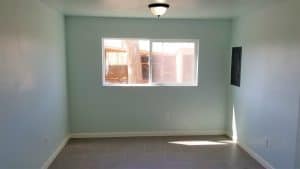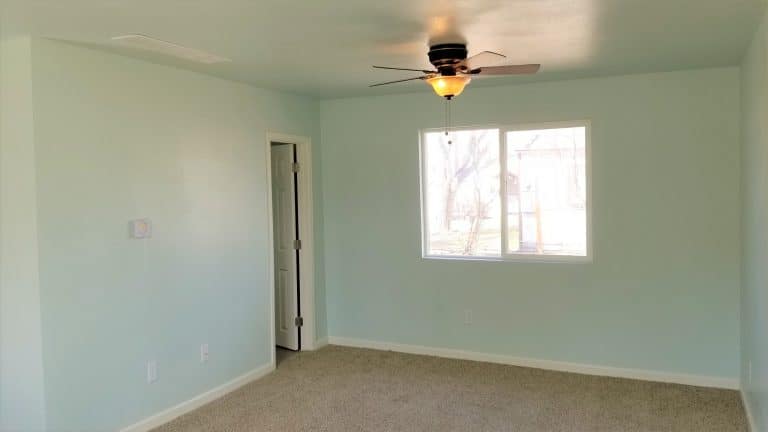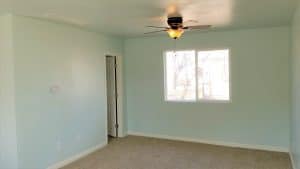 I actually made about $7,000 more on this house than the video says. I was wrong and sold it for $215,000, not $207,900, which was the list price. You can see the full before-and-after video of this house below:
House flip where we added part of the neighbor's lot to our lot
This house had a non-conforming lot because it was in the country and only had a half acre. We had to replace the septic, and the only way to do that was to buy part of the neighbor's lot. We also had to buy a water tap from the water district as part of the process of adding the neighbor's land. It was a crazy process that took a very long time.
Here are some of the before pictures: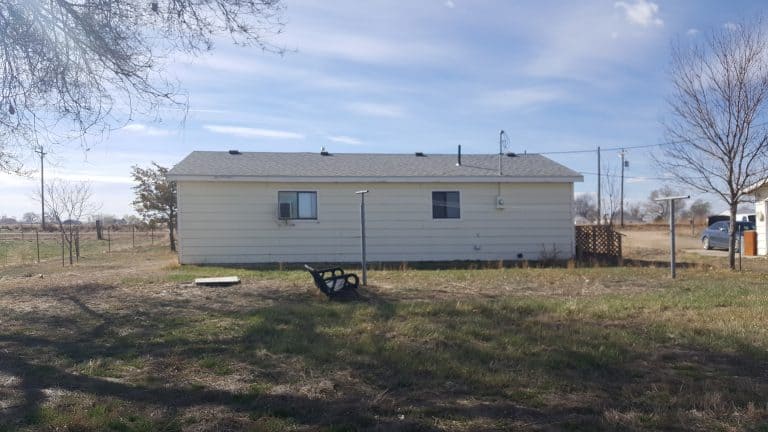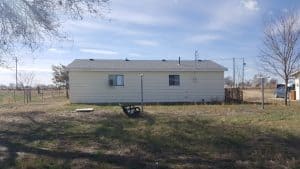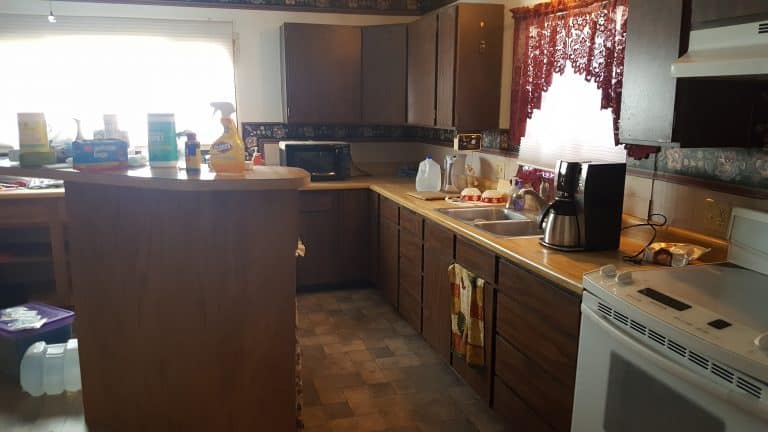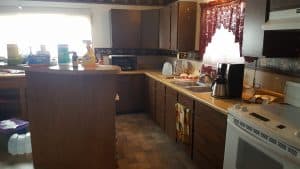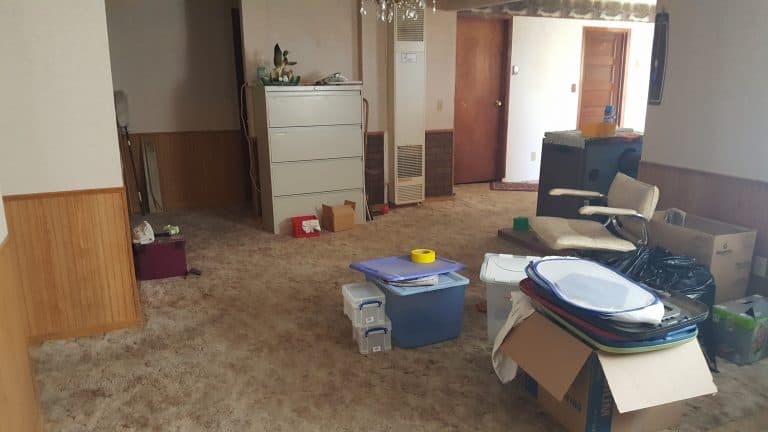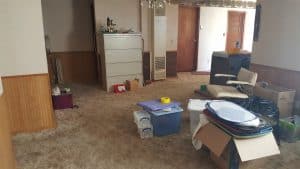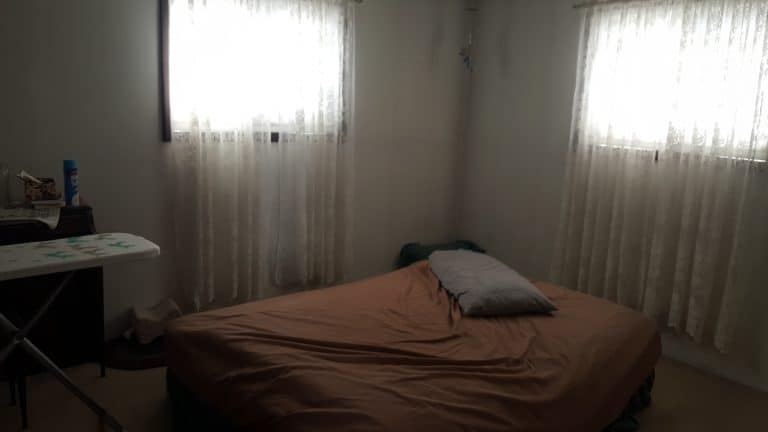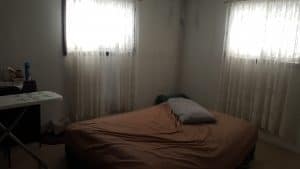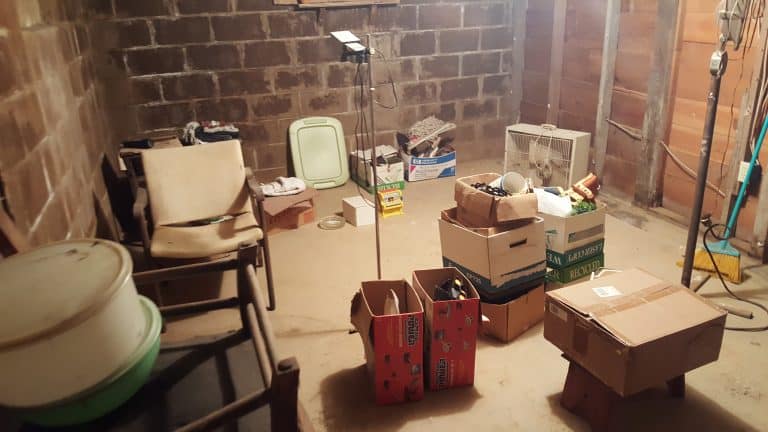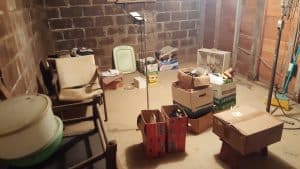 Here are the after pictures: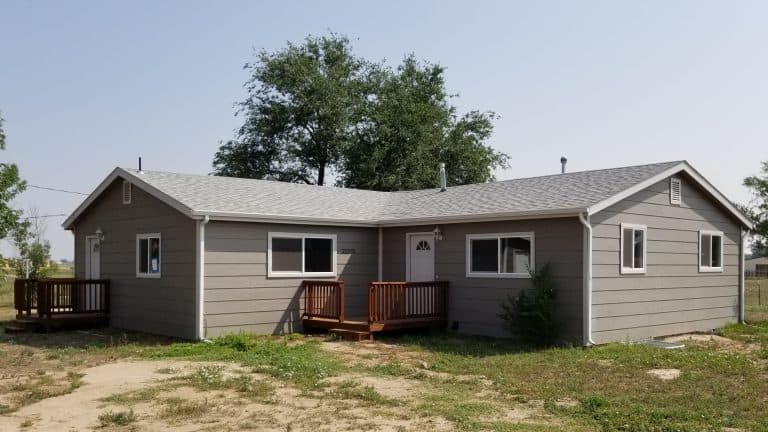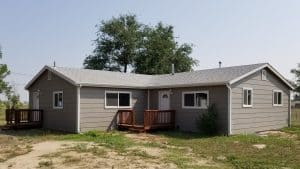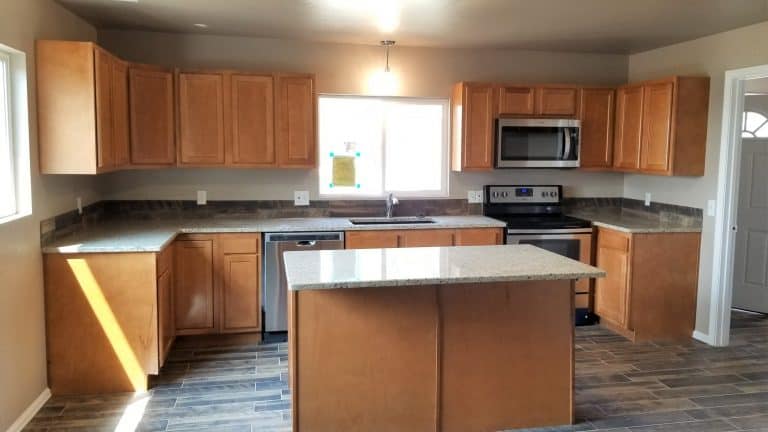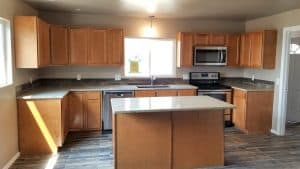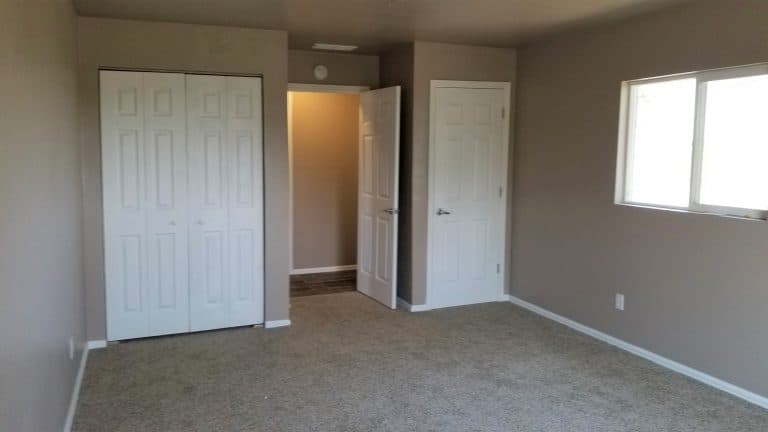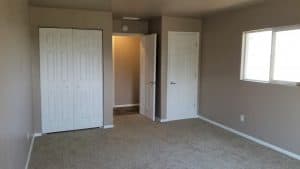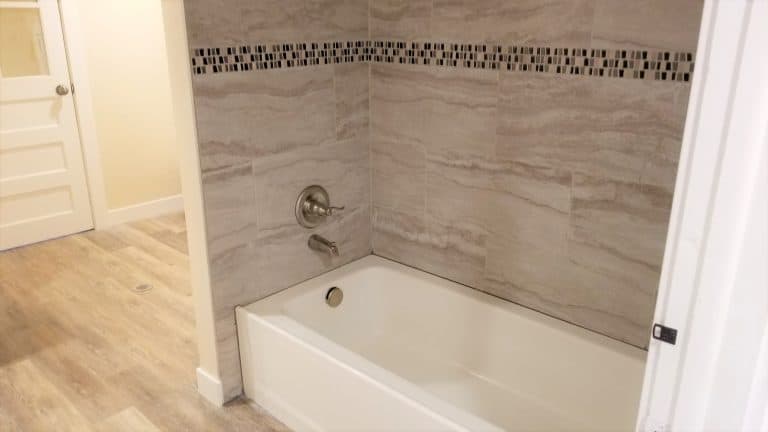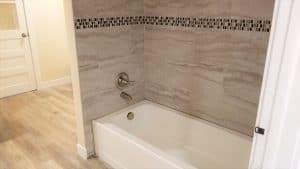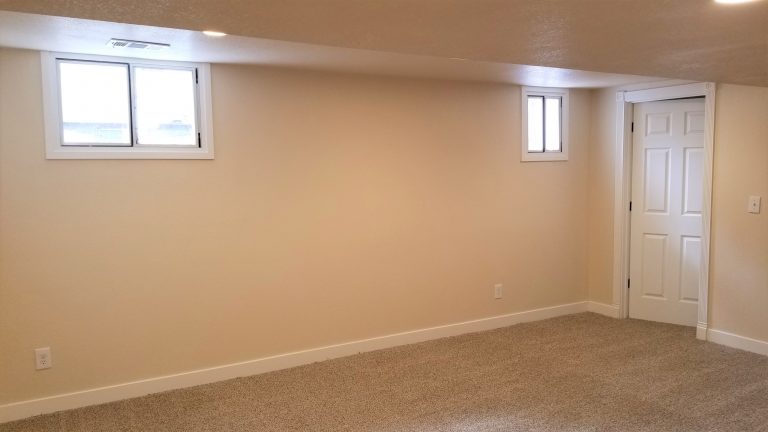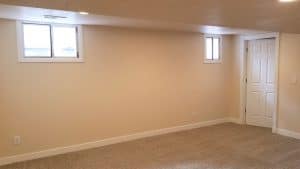 You can see the before video on this one below:
You can see the after video below:
Before-and-after pictures on an easy flip
We run into a lot of problems on our flips because that is the nature of the business. In order to get great deals on properties, you have to buy houses that have problems. It may seem like we have issues with every house, but those make the best videos. We also have house flips that need minimal work, and the process goes very smoothly. I thought I would show one of these properties. We bought this house from the MLS, and the process went rather well. We ran into a low appraisal issue, which cost us some money, but it was nothing we could not handle.
Below you can see the before pictures: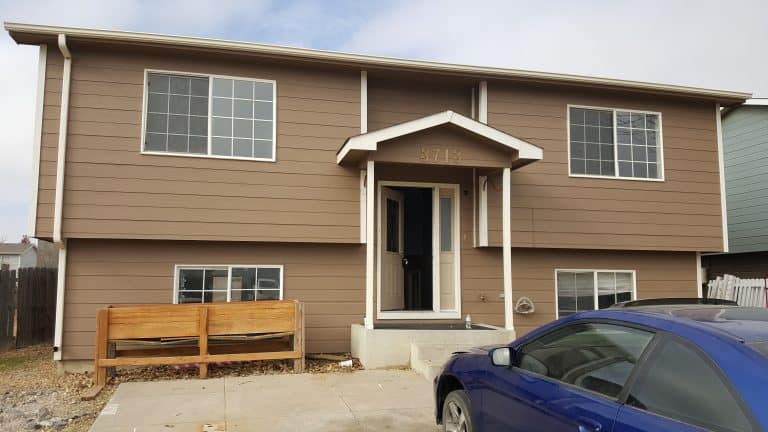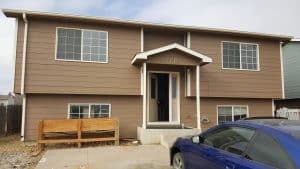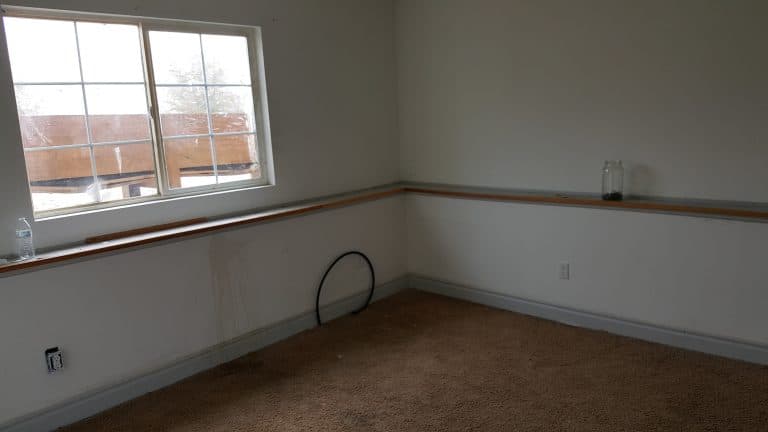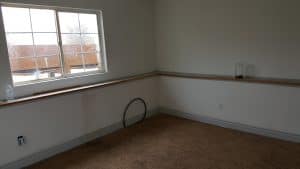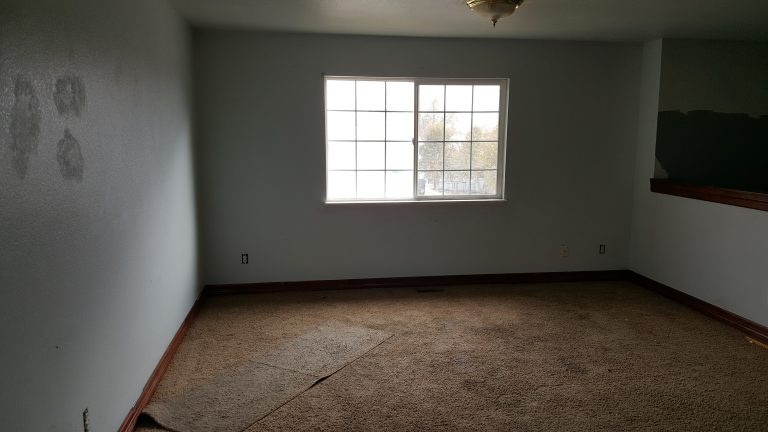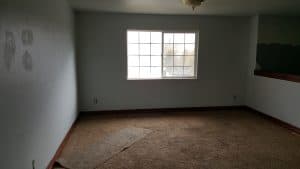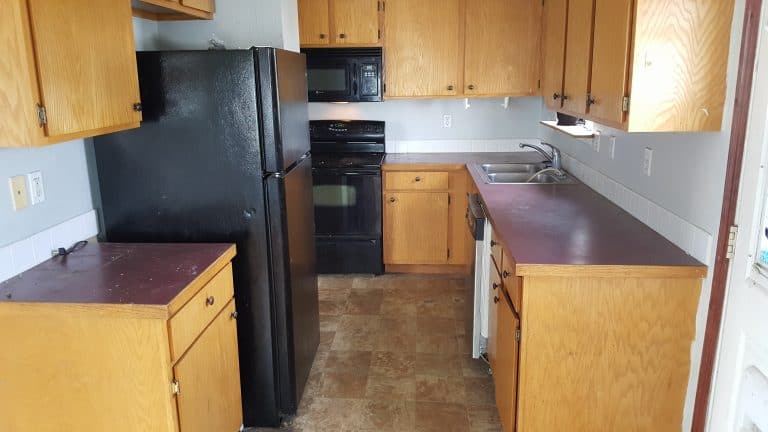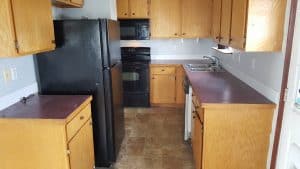 Below you can see the after pictures: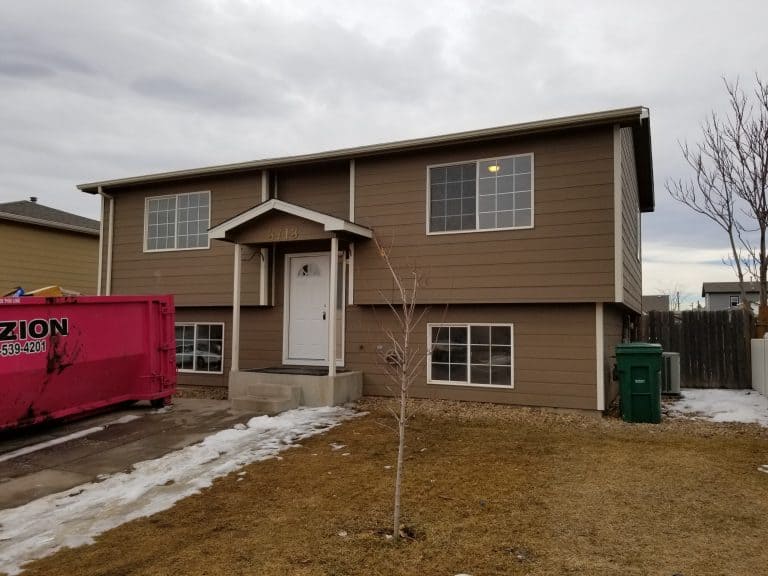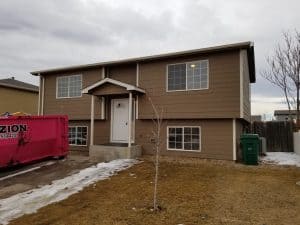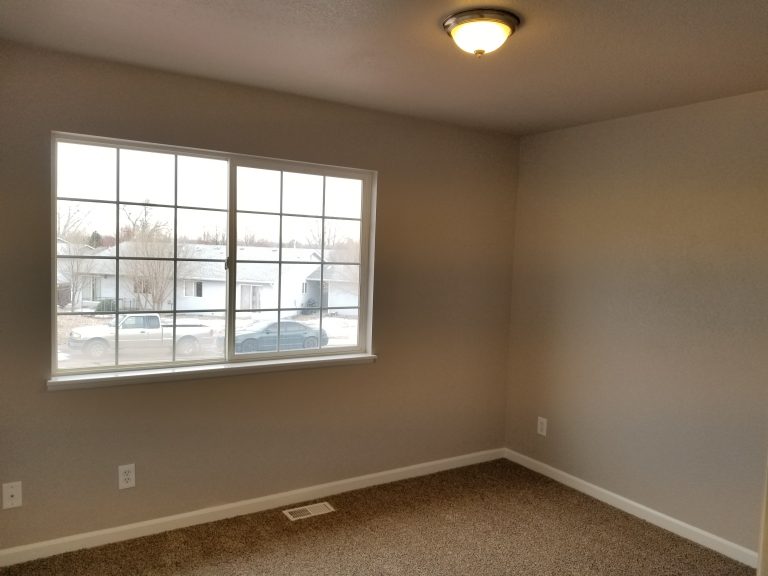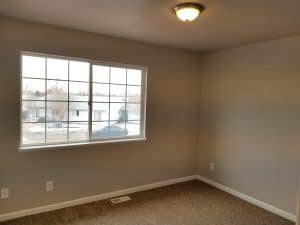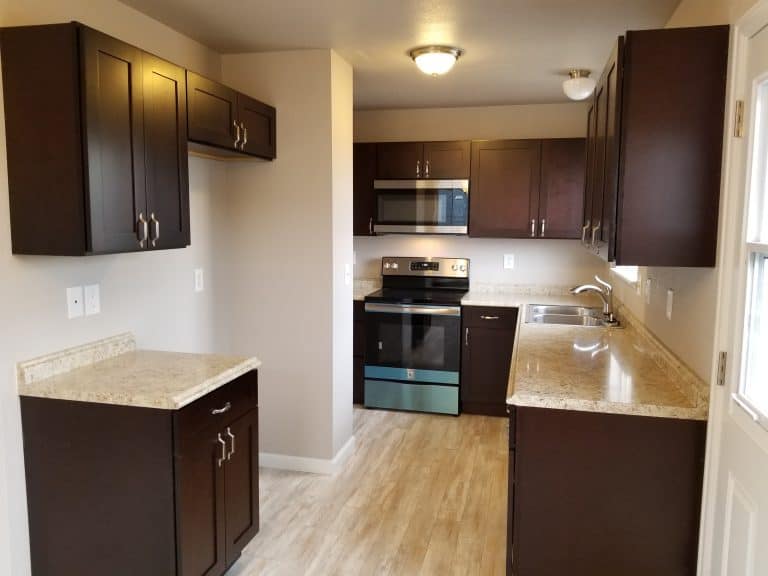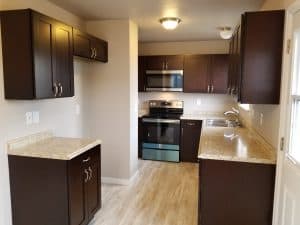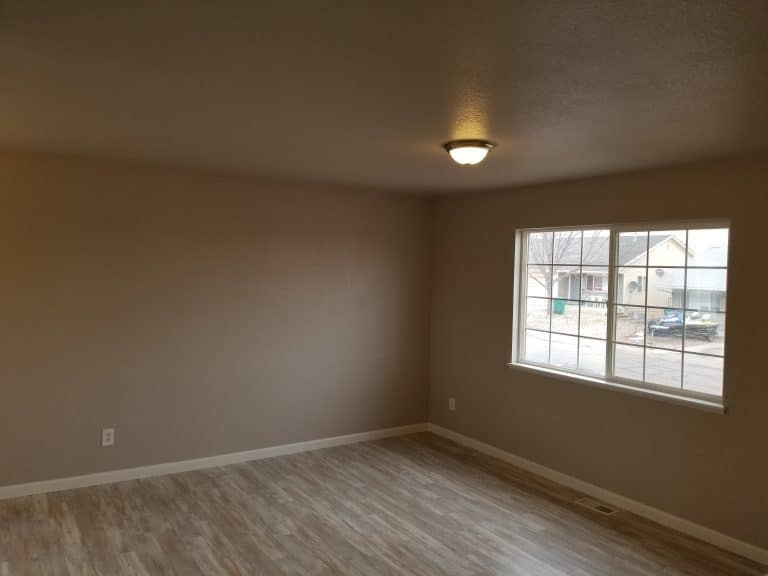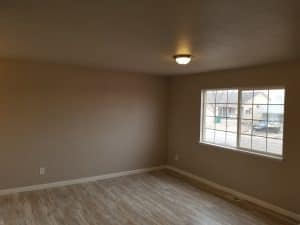 You can see the complete before and after video on this one with all the numbers below:
Before-and-after pictures and videos on a really easy flip
I completed another flip recently that was really easy. It barely needed any work at all. We painted the house, did some minor repairs, and were able to sell it very quickly. I wish all the flips were this easy! The house was bought from a wholesaler…sort of. The wholesaler found the seller, but they could not come to an agreeable price. The wholesaler gave me the contact information for the seller, and we were able to get a deal done.
Here are some of the before pictures: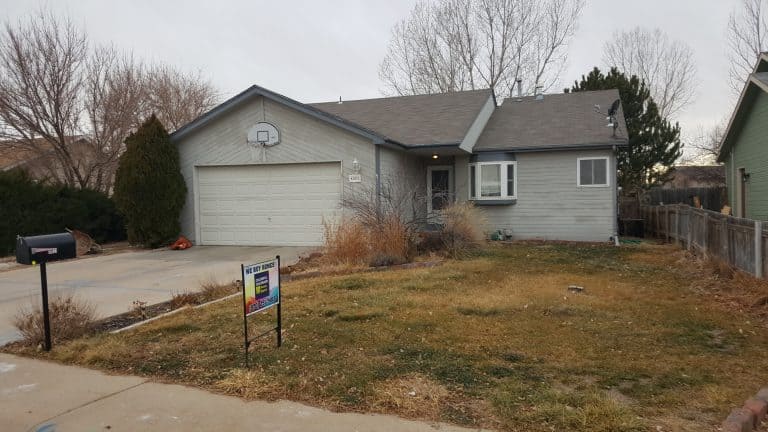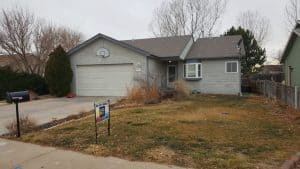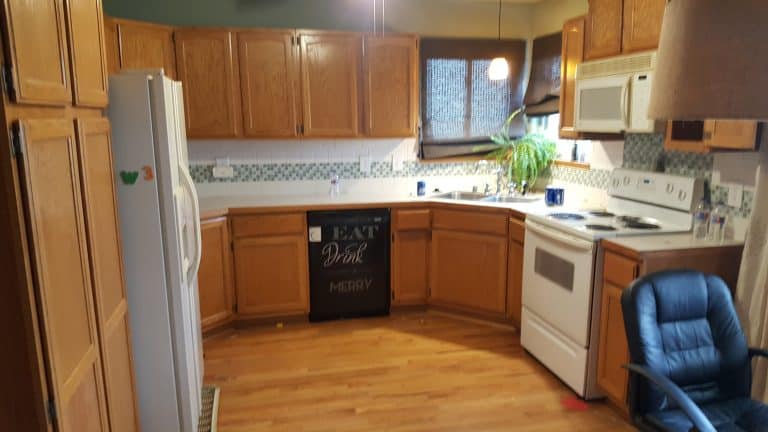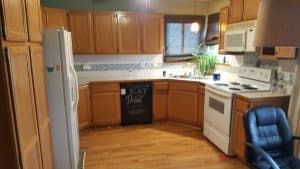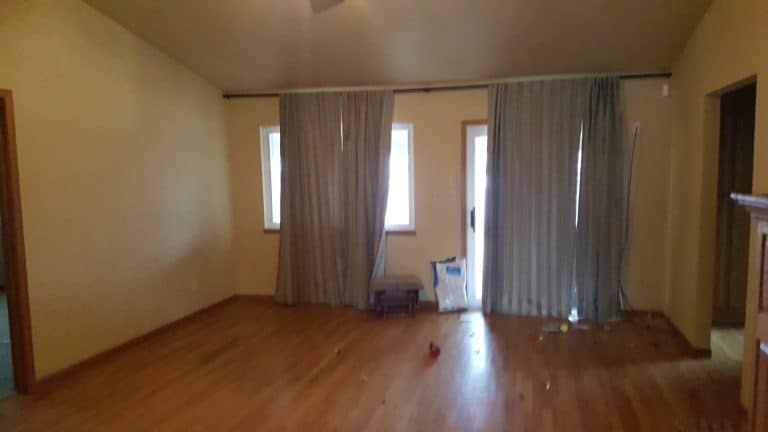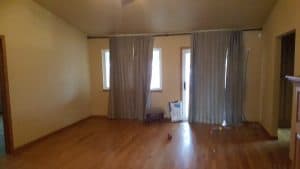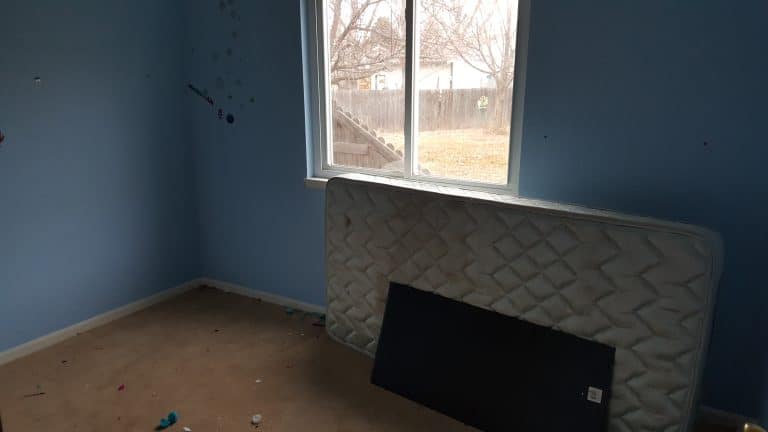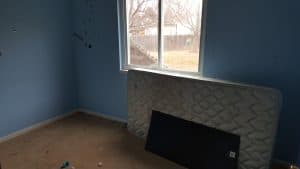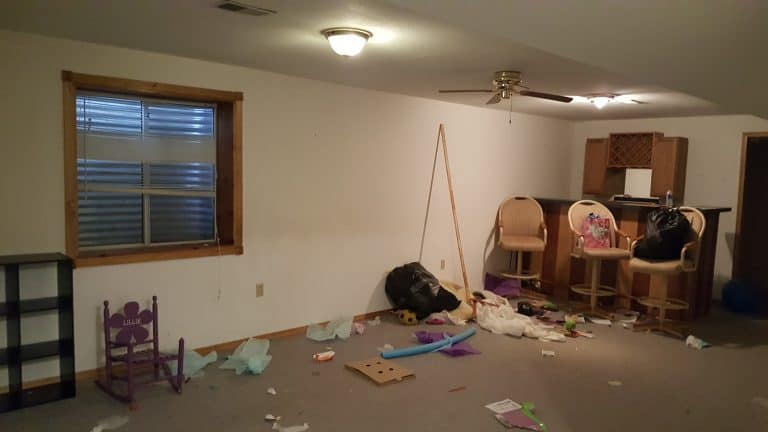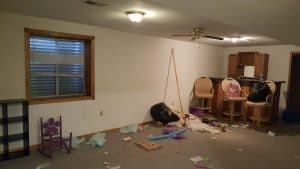 Here are some of the after pictures: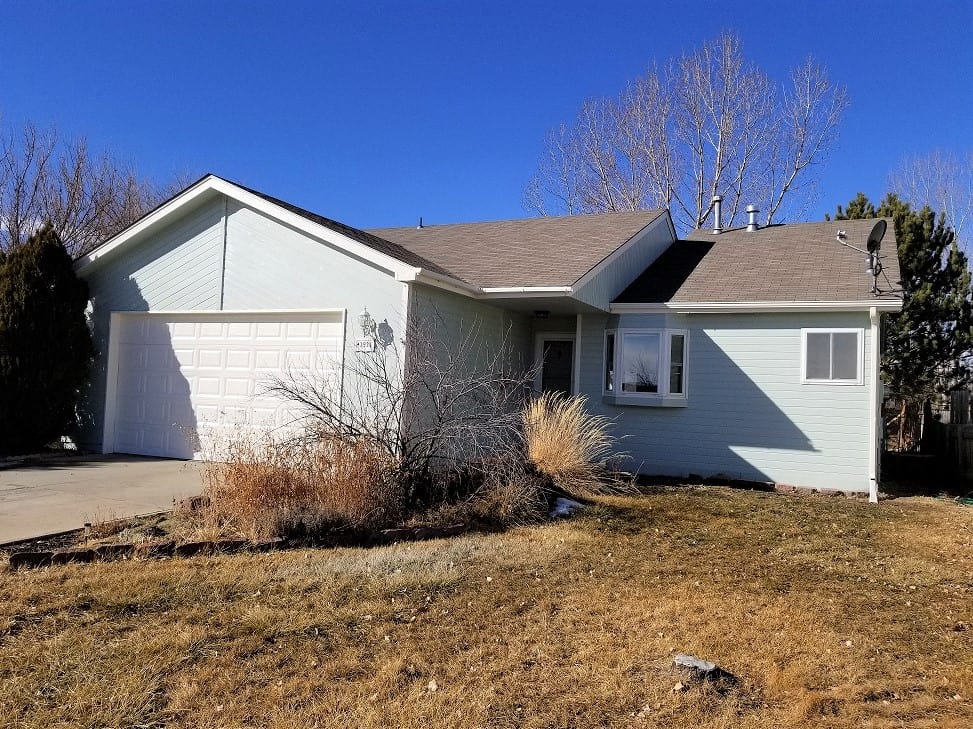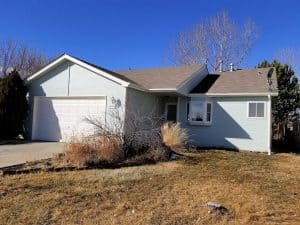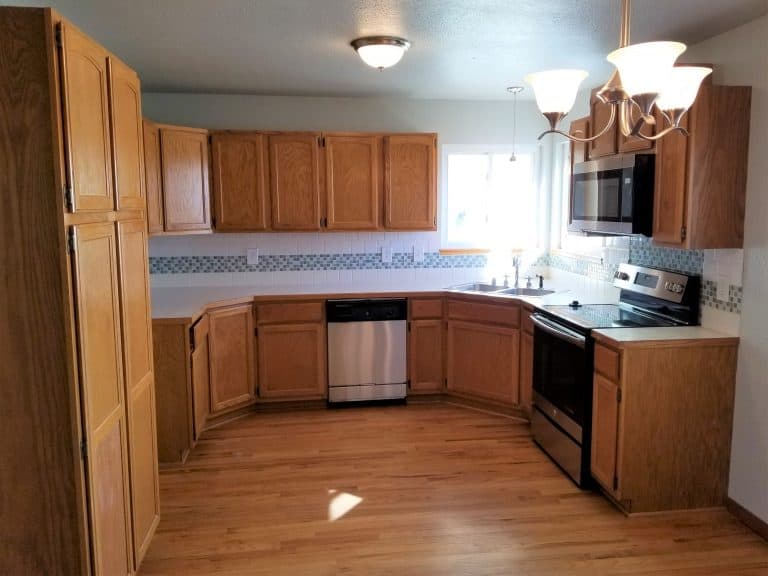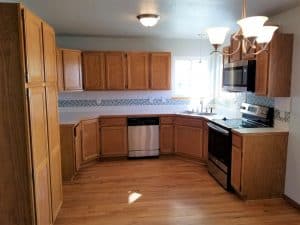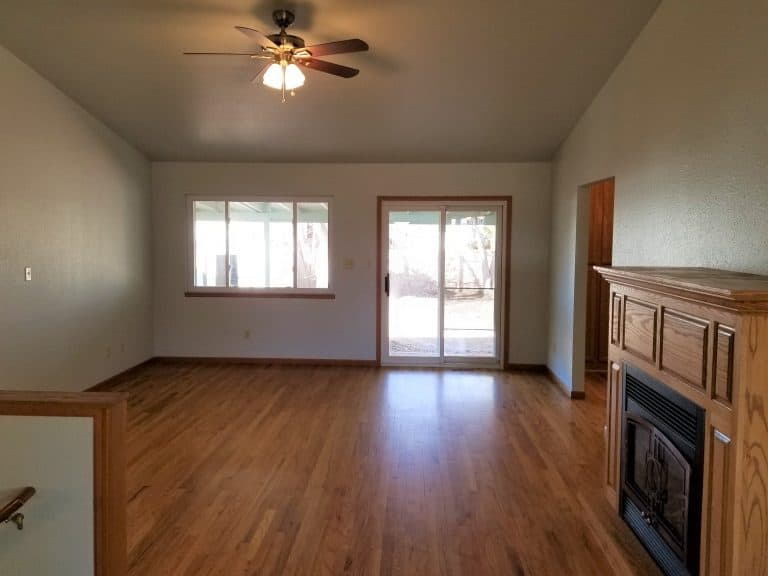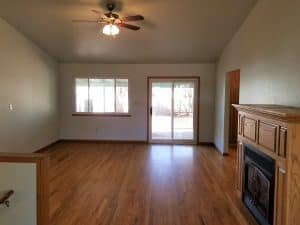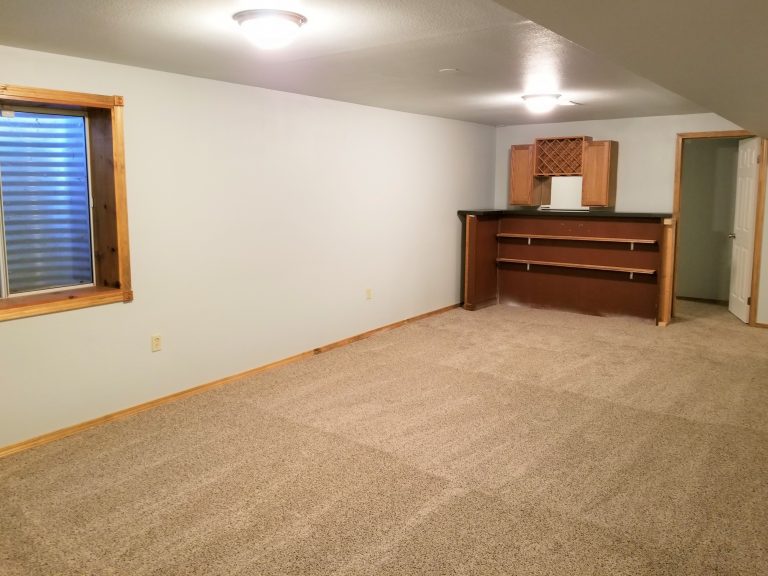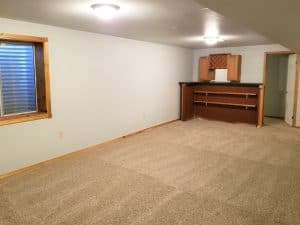 You can see the full before-and-after video below:
Before-and-after pictures and video on a house we barely fixed up
It is rare, but once in a while I sell a property without fixing it up or doing a minimal repair. I bought this house from a wholesaler, and it was not in bad shape. It needed a lot of updating, but it would qualify for FHA with some minimal repairs. I think we did a little exterior paint, refinished the flooring, and cleaned it up. It was full of stuff from the previous owners who were elderly and moved to assisted living.
Here are the before pictures: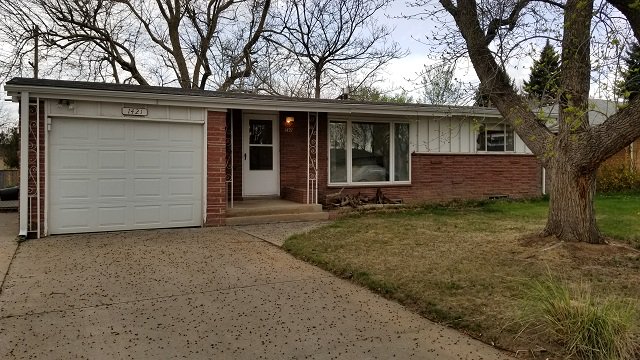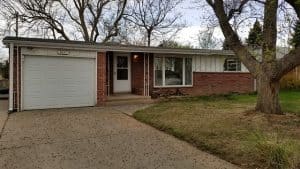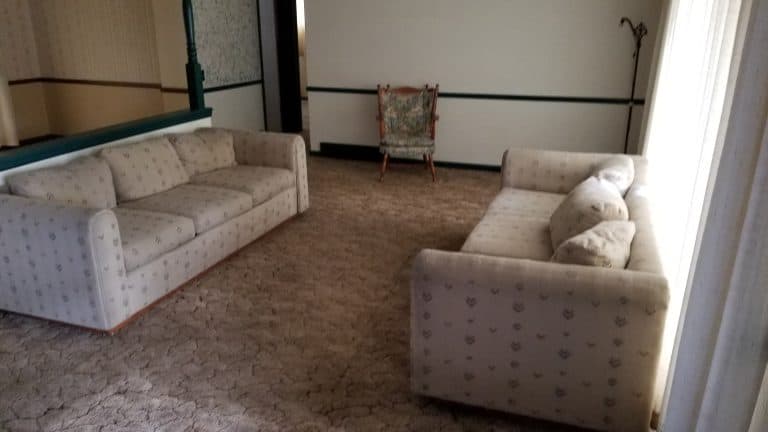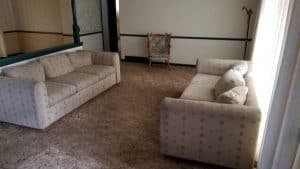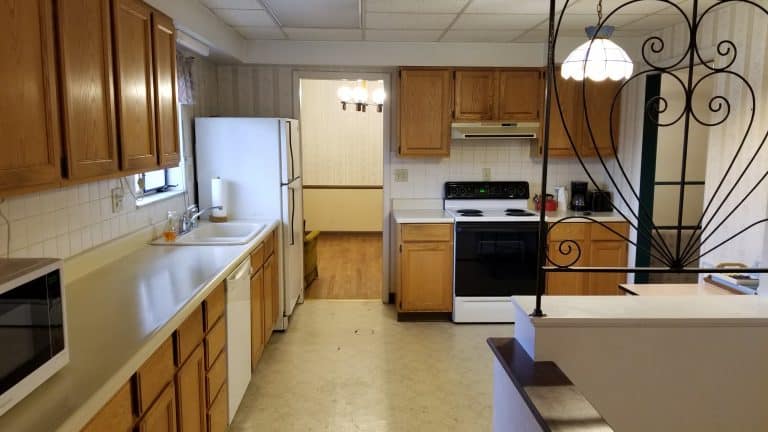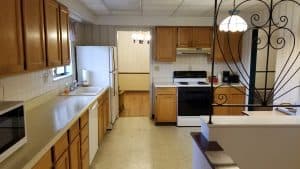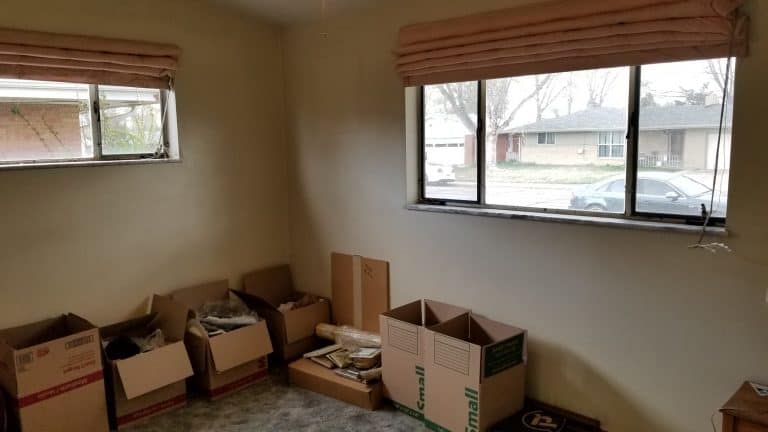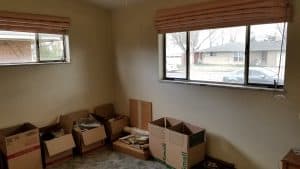 Here are the after pictures: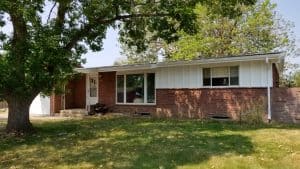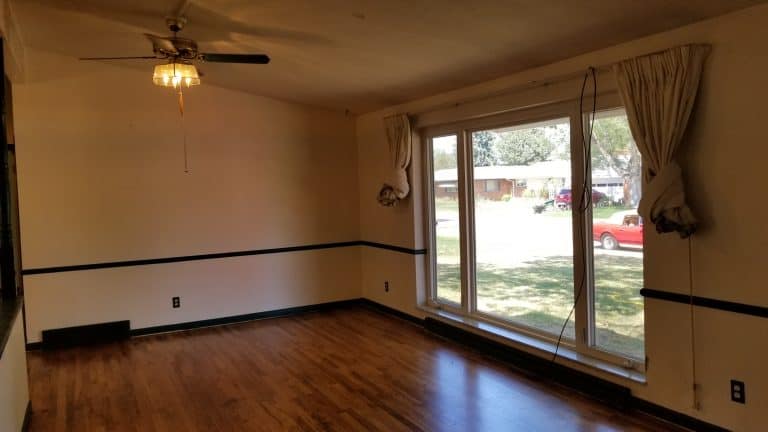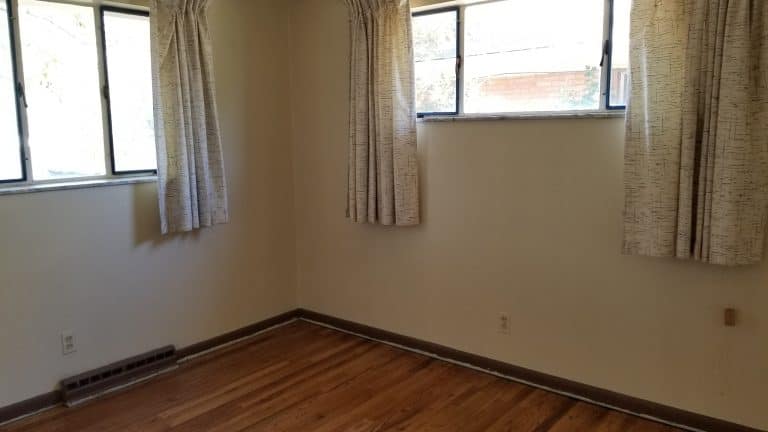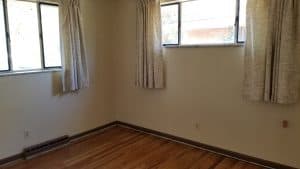 You can see the before video below:
Here is the after video:
How can you get more information on my flips?
I do not post every flip on the blog unless you go to my fix-and-flip scoreboard page. I do post a lot more pictures, updates, and videos on social media. You can see much more on:
Conclusion
Flipping houses is not easy. There is a lot of competition; it takes money; it takes time; and things always cost more than you think they will. Projects always take longer than you expect as well. I love to flip, but many people get frustrated when trying to flip their first house. You have to be willing to be persistent when it takes months or maybe even longer to find your first property and buy it. Once you buy it, things may not go as planned. But, you have to keep going and treat the hard times as learning experiences. With every flip, you do you will learn how to do it better.