Last Updated on March 29, 2023 by Mark Ferguson
2020 was a crazy year for many people, but it turned out to be a good year for us business-wise. I had many goals in 2020 including flipping 15 houses, buying 50k square feet of rentals, writing 2 books, possibly buying another car, and more! We did not accomplish all of the 2020 goals but we came close! For 2021 I have come up with new goals that are above and beyond the 2020 goals. I will go over those, why I made those real estate goals, and how I plan to accomplish them as well!
What were my major 2020  real estate goals?
I had many goals in 202o and I love to make my goals aggressive but reachable. I actually reached more goals in 2020 than I usually do! You can see some of my other goal articles from previous years below:
Here is a list of the major goals I had for 2020:
Sell 15 house flips.
Buy at least 50,000 square feet of rentals
Publish a book
Run 700 miles
Maybe buy a car
Make $50,000 in a month online
How did I do with these goals? Some I hit and others not so much!
House flipping
I wanted to flip 15 houses in 2020 even though I flipped 23 in 2019. I wanted to flip fewer houses because I felt the house flipping was taking a ton of time and resources and I needed to focus more on my rental properties. I ended up flipping 15 houses exactly! Now, I was not really proud of this goal even though it took some will not to buy as many houses as I normally do. I feel like my team and I do well when we are pushed and this did not push us at all. We are changing this goal for sure!
Rental Properties
I made a goal to buy 50,000 square feet of rental properties which is part of my larger goal to buy one million square feet of rentals! I made that plan because I love the sound of one million square feet and it is easy for me to visualize and be motivated by! A lot of people think it is a silly goal but I love it. I buy mostly commercial properties and it does not make sense to use doors as a goal since some of my properties have 68k square feet and 5 doors and other properties have 2,500 square feet and 4 doors. I ended up buying 58,000 square feet which was awesome! Some of those properties need some work and are still vacant but they should be good investments eventually. I would love to buy more properties that are performing this year and do not as much stabilization.
Publish a book
I published my 9th book in 2020! Build a Commercial Real Estate Empire. This was a book a lot of people had asked for since I started to invest in commercial real estate. It was a difficult book to write because there are a lot of technical chapters about NNN leases, tenant finish, Cap Rates, and more. However, p[art of the book was much easier to write because I included case studies of all of my commercial properties which was a lot of fun and easy for me. I think those stories can be just as valuable as the technical side of the book.
Maybe buy a car
This was a silly goal and I know that. I was not super motivated to buy another car because I do not have room for more cars and there are not any that I am really excited about unless I pay more than double what have ever paid for a car. Having said that I ended up buying a car! Actually, a truck!
I bought my first truck ever which is a 2017 Ford Velociraptor. What is a Velociraptor? It is a regular Raptor that has been modified by Hennessy and sold by Ford. I picked up the 500 model which means it has 500 horsepower. Many people think I bought a 300k dollar truck because some Velociraptors are $300,000! They make a 6×6 version which mine is not! They also make a 600 version and a 750 version. The 600 version has a few more modifications than mine and the 750 version has the V6 swapped for a Coyote V8 with a  supercharger. My Raptor was about $90,000 new and the 750 runs $180,000!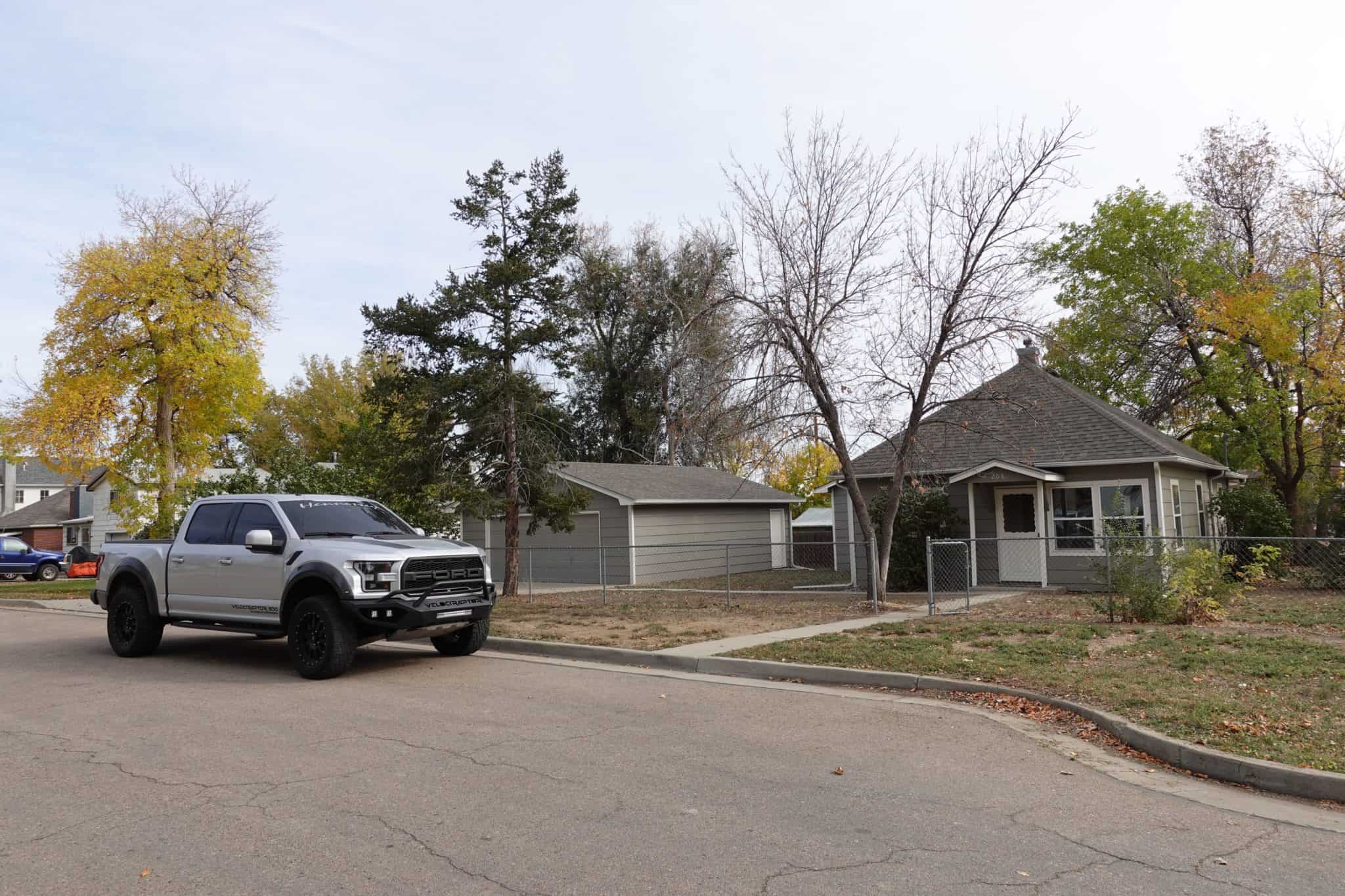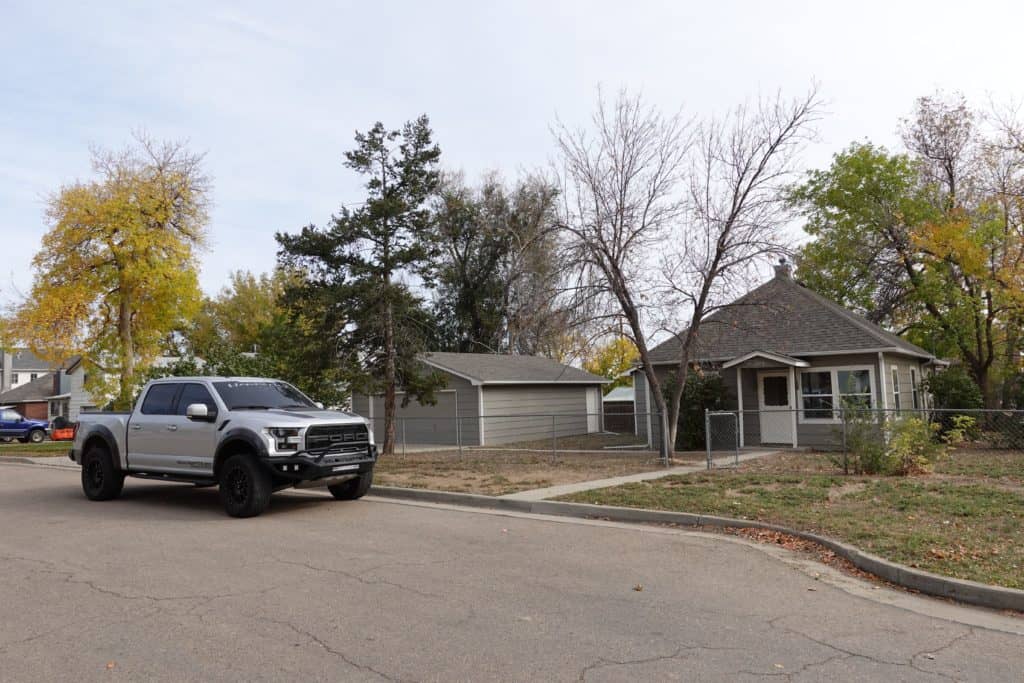 Make $50,000 in a month online
I started my blog in 2013 without a clue how to make money with it or that I would ever make money with it. It had been a wonderful experience and blossomed into so many other things like YouTube, Social Media, Books, and coaching programs! Along the way, I learned how to monetize the site and have been doing fairly decent with it the last few years. I decided to take it to another level last year by making a goal to make $50,000 in a month. We did not get there, but we did have some months with more than $30,000 in revenue. Most of the money comes from my books and the Complete Blue Print Coaching Program.
Run 700 miles
I have always liked sports and like to workout. I routinely lift but I also get into running phases. I had let my running slide a little bit after having our third child in 2019. I decided to make a super-aggressive goal for 2020 which was to run 700 miles. I did not make it. In fact, I came up way short at around 600 miles. I also was a little too lax keeping track of my miles and I don't know the exact amount I ran. That goal still helped me run more than if I did not have that goal so it was a success in that sense.
What are my goals for 2021?
I liked many things that happened in 2021 but I also want to change some things. I really like flipping a lot of houses and I think we need to up our game on that front. I also love to buy rentals and I am looking forward to buying more rentals as well. I have more specific car goals as well and some new types of real estate goals as well!
House flipping goals
The most flips I have done in a year is 26, which I was able to do in 2017 and 2018. I flipped 23 in 2019 and I want to flip 27 in 2021! I decided that flipping houses is what I love to do and we can up our game with what we are currently doing. Part of this goal is that we had 14 flips in progress at the end of 2020 so we already have 14 that should be closing in the year and that would mean we need 13 more that we buy, repair, and sell in 2020. I think we can do that as long as we stick to buying properties that are not huge projects and do not need a ton of work.
Rental Properties
I love my rental property goal and I want to expand on it every year. My original plan was to buy 50,000 square feet in 2020 and 70,000 square feet in 2021 and I think that is still the plan. A lot of my square footage from 2021 was farther away from what I would like and vacant! I want to change the type of square footage I buy in 2021. I would love to have local rented properties, but if I do buy properties that are farther away I would love for them to be rented!
Renting properties
Piggybacking off the last goal I want to get a certain amount of square footage rented in 2021. I have about 50,000 square feet vacant in my rental properties! Much of that is from properties that I recently bought and it did not help that Covid hit and made it a little harder to rent commercial properties. However, we were still able to rent many properties in 2020. When these properties are rented it makes them much easier to refinance as well!
Refinance 2 million dollars worth of debt
When I buy my commercial rentals I sometimes use bank money, sometimes I use cash, and sometimes I use private money. The plan when I use cash or private money is to buy the property, stabilize it, and then refinance it with long term debt from a bank. I planned to refinance some of my properties sooner as I have some stabilized properties but again Covid caused some delays. I had a few deals lined up in March to refinance and Covid stopped them dead. Luckily, I am in a position where I do not have to refinance my properties but I would love to get those refinanced and get some lower interest rates put in place. I may even get some cash out!
Make $100,000 online in a month
I did not hit my goal to make $50,000 in a month online in 2020 so I decided to make the goal even bigger! If I do not get there, at least it will help me do more than I was doing before. I plan to do this by improving everything we do and hiring more people to help. In fact, we already hired someone to help with our social media side of the business. We have 120k Instagram followers, 71k YouTube Subs, 70k Facebook likes, 21k Twitter followers, and even 23k on Tiktok! I want to use social media to reach more people, the blog to reach more people, and I want to help those people using my coaching programs as well as improve the books, coaching, and other online revenue streams.
Add 200,000 followers
As part of the previous goal, I want to add 200k followers to all of my channels. I think the biggest room fr growth would be on Instagram, Tiktok, and YouTube. That is where I focus most of my time and where we have had the most success. Tiktok has tremendous growth opportunity!
Buy a Lamborghini Countach
I am making car goal this year and it is long overdue. I will buy a Lamborghini Countach in 2021! I should be writing these goals out better since the better you write a goal the better it works. You want to have a specific time frame, a specific number, and be as specific as possible. By writing out these goals I make them pretty specific, but if you are just making goals make sure you put some time into it! The Countach has been a dream of mine for many years, and the way to make a dream a reality is to make it a goal! I bought a Lamborghini Diablo in 2014 and it was one of the best goals I ever made. It was incredibly motivating and easy to visualize. That car has been amazing for me and my business!
Conclusion
I love making real estate goals but making goals is not what makes you more successful. Keeping track of those goals all year long and using them to be better and do more is what will make you more successful. I love putting my real estate goals out in the public eye because it makes me accountable and keeps me checking on them! I know if I ignore them all I will look pretty silly at the end of the year! This article goes over how and why I create my goals in more detail.