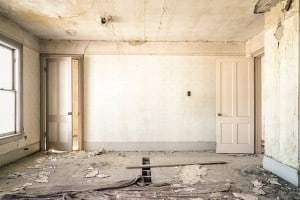 When selling a house, the homeowner must disclose material facts they know about their home. A seller's property disclosure is typically used by the seller to disclose what they know about their house. It is not required by law for the sellers to fill out a disclosure in all states, but it is commonly used. The seller fills out the property disclosure noting any material facts they know about their property. The seller provides this disclosure to any potential buyers or can wait until a buyer gets the home under contract. The homeowner must disclose any material facts they know about a home whether they use a property disclosure or not. Material facts are physical flaws with a property. In some states you must disclose even more than material facts, like if someone died in the home.
Why do sellers have to disclose facts about their property?
Houses can be very complicated with heating systems, electrical systems, plumbing systems, structural systems, and much more. You can see many parts of the house, but you cannot see everything. Even a home inspection will not be able to check out every part of a house. You cannot tear into the drywall to see how much insulation there is, or how the electrical was done. You may not be able to see the foundation walls, because the basement is finished. You may not know that the basement floods every time it rains, because it has not rained for weeks. You may not be able to tell there was a fire in the attic, because part of the attic access is blocked off. Because a potential home buyer cannot know everything about a home, there are laws in place that require the current homeowner to disclose what they know. The laws are different in every state, but for the most part sellers must disclose material facts.
How does the house buying process work?
What is a material fact?
The definition of material facts can vary state to state. Typically a material fact is something physically wrong with a property. Here are some examples of material facts:
The roof leaks
The basement floods
The home has a severely cracked foundation
The furnace has a cracked heating exchange
The neighbors garage is partially on the property
The home does not legally conform to the lot
High radon levels
Mold in the home in excess levels
There are many other items that can be considered material facts about a property. "Material" means the fact is important to whomever is making a decision about the property. Here is the actual definition. A homeowner does not have to disclose every single thing they know about the property if it is not important. You probably don't have to tell the new buyers that an outlet cover is cracked, or some of the trees need trimmed. Material facts are major or even minor problems that someone would want to know about when buying a home.
When I bought my house a few years ago, we found out later the outside water line that went under the deck was broken. The sellers did not disclose this, but it would have been nice to know and a material fact.
If there is a problem with a house, but the seller fixes that problem they may not have to disclose that fact either. In Colorado if a house was a meth house, but cleaned up the seller may not have to disclose it.
Why do different states have different laws?
Every state has different laws in regards to what a seller must disclose about their property. States get to make their own laws for real estate transactions and real estate agents. It is very important you check with your local laws or real estate agent to see what must be disclosed in your area. In some states you must disclose if someone has died in a home, but in others you do not. Some states require that you disclose if someone was murdered in a home, but not if they died from natural causes. You may even have to disclose if your house is haunted in some states! In New York, the courts ruled that a seller should have disclosed their house was haunted. However, in that case the seller had told everyone the house was haunted including Reader's Digest. The courts decided since the seller had made it public knowledge that they thought the house was haunted, they should have told the buyer as well. Here is the full story.
How to find a great real estate agent.
What is a seller's property disclosure?
In many states, there is a seller's property disclosure form that can be filled out to inform any potential buyers about the home. The seller is supposed to fill out this form on their own without help from their real estate agent. It is not required that this form be filled out by law in most areas, but it is typically done. The form includes information about all the major systems in the house, any problems with them, how old they are, etc. Many homeowners have no idea about the systems in their homes, and that is okay. You can mark that you don't know to any question asked. Just make sure you if you mark that you do not know, you really don't know, and are not trying to hide something.
I have seen some sellers in my area mark through the entire property disclosure with a giant X and refuse to answer any question. They claim they never lived in the home and don't know anything about it. Technically, even if you never lived in a property, you still might know material facts about it. I am a real estate investor with many rental properties and flips. When I sell a house, I still fill out a property disclosure. Even though I may mark "I do not know" to most of the questions, I still take the time to fill it out. I can also mark when something was replaced, that the roof is new, that the appliances are new, etc., which may make the buyer feel better about the home. If you do not fill out a property disclosure or refuse to answer any question, it may make the buyer think you are hiding something.
If a seller chooses not to fill out a property disclosure, that does not relieve them of the responsibility to disclose material facts.
What happens if the seller does not disclose material facts?
The tricky part with disclosing material facts is first determining what a material fact is, and then determining if the seller knew that fact. I think it is reasonable to assume that if the seller of a home knows something is wrong with the house that would cause most buyers to rethink purchasing it, they should disclose it. Whether you have to disclose deaths or a haunting would depend on state laws.
If the seller does not disclose something wrong with a house like a leaking roof, the buyer could sue them for damages. Whether the buyer wins the case or no, would again depend on state laws and how big the issue was. As a seller, it is important to remember that buyers will do inspections on your house. If they complete an inspection that shows major problems with the home, the seller may be required to disclose those problems to new buyers.
Conclusion
I think it is wise to over disclose anything you know about your home. If you try to hide a major problem, the buyer will find out about it eventually. You may end up in court and it will cost you much more in the end than being honest. Make sure you ask your real estate agent or attorney about local laws and what you must disclose if you have any questions.
Build a Rental Property Empire is now available as an Audio Book!
My best-selling book Build a Rental Property Empire is now an audio book! It took quite a while to complete the recording process and get the book approved with Audible, but it is available now. You can now get the book in paperback, as an eBook, or listen to it here.