Last Updated on February 18, 2022 by Mark Ferguson
I have multiple real estate related businesses: I own 22 long-term rentals, complete 20 to 30 house flips a year, own a real estate brokerage, write books about real estate, I have a YouTube channel, and a blog about real estate. I love real estate because it can be a ton of fun and extremely lucrative! Starting a real estate business is also one of the easiest ways to work for yourself. Whether you want to be a real estate agent or real estate investor there are a lot of opportunities and the barrier to entry is not as high an many other businesses.
Getting into Real Estate
There are many ways to start a real estate business, from flipping houses, buying long-term rental properties, buying nonperforming loans, becoming a real estate wholesaler, or even becoming a real estate agent. Besides starting a real estate business, there are many businesses that cater to the real estate industry like photographers, home inspectors, appraisers, stagers, lenders, title companies, and contractors. There are many opportunities to start a business in the real estate field.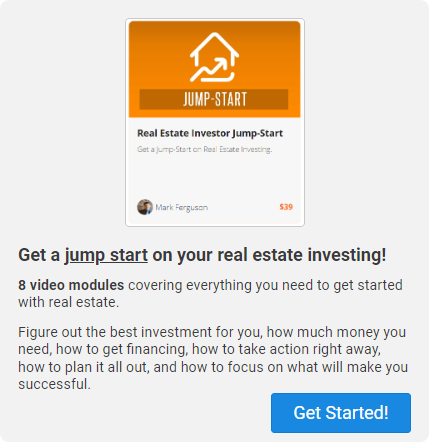 Real estate offers a ton of opportunities for people looking to start a business. It is one of the easiest businesses to start because it involves housing which is relatively easy to buy and sell. Even though houses are very expensive, they are usually fairly easy to finance. We all have experience with housing as well since we must live somewhere. Because real estate is easy to leverage, it is possible to control a very expensive asset with very little money. This can provide some huge returns for people if done right.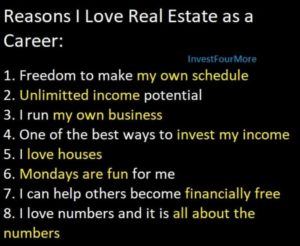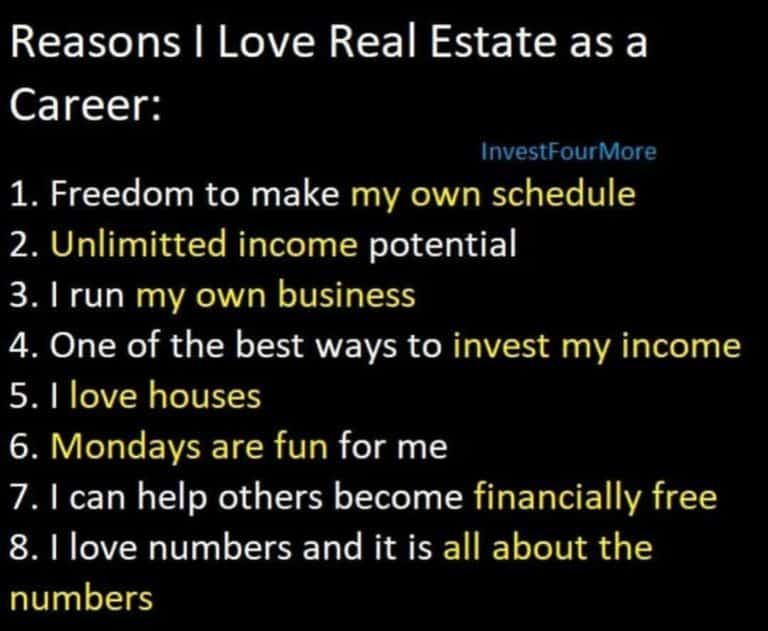 Because so many people buy houses, there is a lot of demand for those in the real estate industry. Some careers in real estate require a license like an agent/broker, or appraiser. However, if you want to be a photographer, inspector, or investor you often need no license at all depending on what state you live in.
Real Estate investing Businesses
Here are some of the ways to start a real estate business in the investing field:
House Flipping
You buy houses for well below market value, repair them, and sell them. It sounds easy, and sometimes TV shows make it look easy, but it takes work. The tough part is finding the deals, finding the lenders who want to loan on flips, and finding contractors. I did 26 flips last year, and you can make a lot of money in the business.
Flipping houses is one of the most difficult real estate businesses to start. You usually need a lot of capital and connections. It is not easy finding deals good enough to flip or the contractors to work on the houses at a fair price.
Rental Properties
Rental properties are a little easier to handle than flips. Buy houses well below market value, repair them if needed, and rent them out. A good rental property should make money every month after paying all expenses, including the mortgage. The trick with rentals is finding great properties, finding great tenants, and financing rentals once you have more than ten. I have rentals that are both commercial and residential.
Rental properties are usually a little less risky and a little easier to finance than flips.
Wholesaling
Wholesaling is one of the easier ways to start in real estate, but it still takes work. Find great deals, get them under contract, and then assign the contract or sell the property very quickly without doing any work. The trick with wholesaling is finding amazing deals because you are usually selling to other investors who need room to profit as well.
A lot of people are taught wholesaling as a get rich quick business, but it takes a lot of work. Finding deals can be a full-time job, then you also have to find the investors to buy them. It does not take much capital to wholesaler but it does take some money.
Nonperforming Notes
Buying notes is one of the more complicated business to get into. Find notes or loans that are for sale on properties. Buy the note, and you become the bank. You do not own the real estate but may end up owning it if the owners don't make payments. The trick is taking possession of the property through foreclosure if the owners default.
Notes do not take much management and you do not have to repair the home, but it takes a lot of cash and if there are any problems you may have to foreclose on the property to get your investment back.
Real estate service business
Besides investing in real estate, there are many ways to start a business that caters to investors or homebuyers.
Real estate agents
Real estate agents can make a lot of money or very little money. Some agents make hundreds of thousands of dollars a year while they have a team do most of the work, and some agents struggle to sell any houses while they do everything. Being an agent is a great career if you are self-driven and motivated. I have been an agent/broker for 17 years.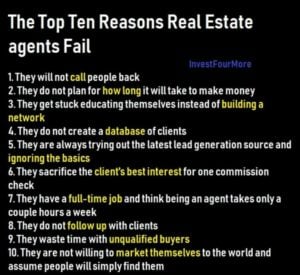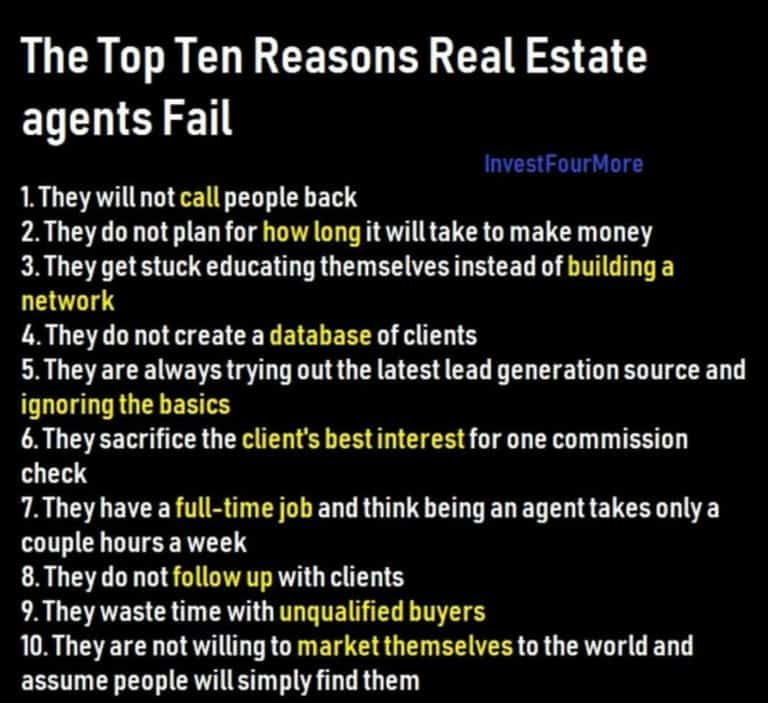 The trick to being a good agent is having systems in place to manage leads and clients. You must also take classes, pass a test and find a broker to hang your license with when you first start.
Real estate brokers
Real estate brokers own a real estate company or are the managing brokers who are in charge. Some states, like Colorado, call agents associate brokers, but for this article, I am calling them agents. The brokers take more training and are responsible for the agents who work under them. I am also a real estate broker. Brokers must be agents for a certain amount of time before they can become brokers.
Title companies/attorneys
Most people are buying or selling the most expensive asset they will ever own when they complete a real estate transaction. They don't want to screw it up, and that is what title companies or attorneys are for. They handle the closing or sale of the home and make sure all the paperwork is done right.
Real estate closers or title officers make sure the title is clean, search for liens, and handle a lot of paperwork. You must be a very detail-oriented person to take on any title company role.
Lenders
Real estate lenders help buyers get loans to buy properties. They may work for banks, credit unions, or can be mortgage brokers, in which case they have their own business and find the best loan for buyers. Most lenders work on commission like real estate agents.
The lenders help buyers find the best lending product, qualify those buyers, and help them through the process of getting the loan. They must be licensed in most states but the requirements are easier than being an agent.
Appraisers
Appraisers value real estate to make sure the lender is making loans that are more than the property is worth. An appraiser must have a college degree, go through training, and be an apprentice for a number of years. There is a high demand for appraisers in most areas.
Appraisers can make a great living but it takes years to get your licenses. There are even more requirements for commercial appraisers.
Inspectors
Home inspectors inspect properties to see what condition they are in. Most home inspectors have a vast knowledge of construction, but not all. In Colorado and other states, there is no license or requirements for being an inspector. Anyone can do it. There are a lot of home inspectors and it is a very competitive business.
Surveyors
A surveyor measures land, creates ILCs (improvement location certificates), creates surveys, and can verify lot lines. In most states, you must pass an exam and be an apprentice for a number of years with another surveyor before you can become licensed.
Engineers
Structural engineers inspect buildings, foundations, and help design structures as well so they do not fail. Most structural engineers must have a degree in engineering (usual civil), work experience, and pass an exam.
Contractors
Contractors and subcontractors work on the houses. There are different licensing requirements in every state for contractors. A general contractor will oversee the entire repair process, while subcontractors specialize in one trade like painting, electrical, or plumbing.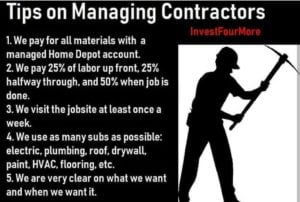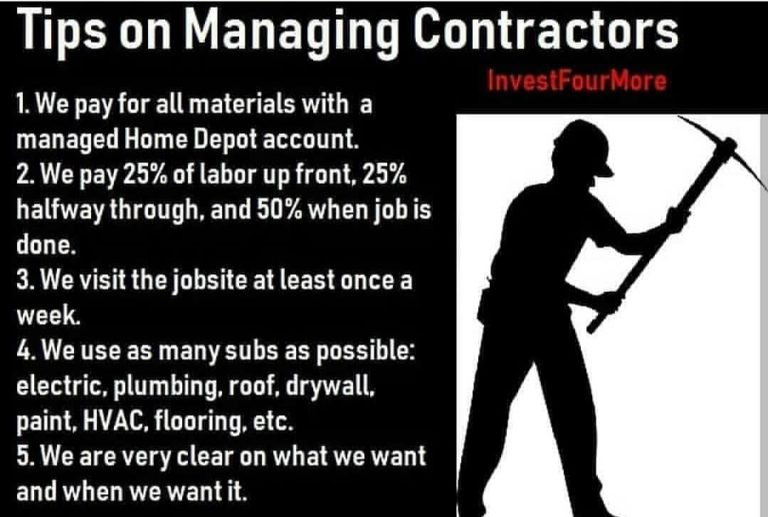 A lot of contractors may not have any licensing or training at all, while others may have college degrees in construction management!
Property managers
Property managers rent and look over rental properties. One misconception about being a landlord is you have to take calls and replace toilets at 2 a.m. I have not seen most of my rentals for years or even know who the tenants are. My property managers take care of everything for me. Property managers usually get a percentage of the rents and a leasing fee.
Other real estate services
There are even more businesses that involve real estate.
Home staging
Drone photography
3D photography
Cleaners
We can go on and on about businesses that involve houses in one way or another. The point is that there is a lot of opportunity in real estate. There are direct businesses, many career opportunities, and many businesses that support the real estate industry.
Real estate is one of the most popular niches to start a business because you are dealing with high-dollar profits where there is room to make a lot of money!
How hard is it to start a real estate business?
While there is a lot of opportunity in the real estate world, it is not easy. Many people jump into it thinking real estate is simple when it is actually extremely complicated! Every house is different, every piece of land is different, and every location is valued differently than another location. Real estate is hard to value, can be hard (and expensive) to sell, and there are a lot of scams that involve real estate.
With many of the real estate professions we talked about, you need a license or an apprenticeship. It can take many years to be able to work on your own and have your own business. This is not something you can jump into overnight.
Conclusion 
I love real estate because there are so many ways to make money, and I am in control of everything. I have made money as an agent, broker, landlord, flipper, blogger, author, YouTuber, and more, all because of real estate. I get to make my own schedule, and I have tons of freedom. It does not hurt that I have been able to buy a Lamborghini, Aston Martin, Lotus, Porsche, and a few more cars all because of real estate.