Last Updated on February 24, 2022 by Mark Ferguson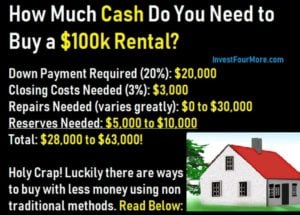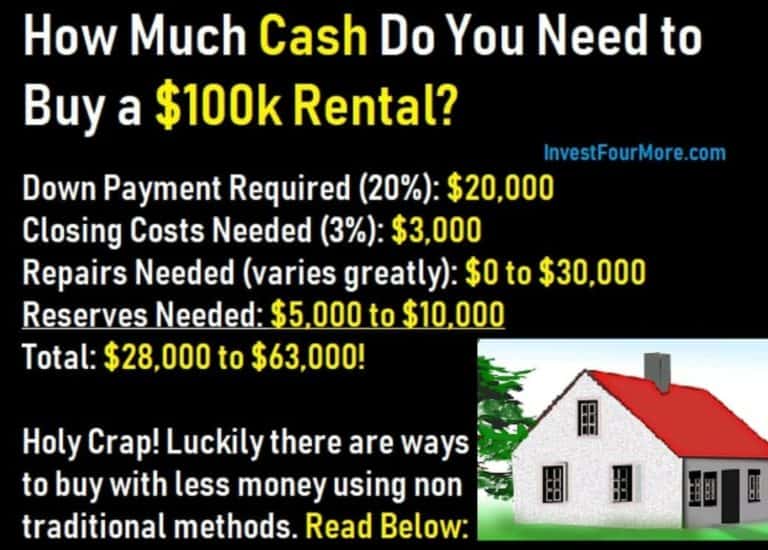 One of the biggest roadblocks to investing in rental properties is the money required to buy a rental property. I believe buying rental properties is one of the best investments for increasing wealth and creating passive income. I am relying on my rental properties to give me enough income for retirement as well as offer a luxurious life. However, it is not easy saving money to buy rentals. Although there are ways to buy rentals with less money down, this article will focus on how much money you need to buy a rental the traditional way with a bank. I have purchased 20 rental properties since December 2010 and I am seeing at least 15 percent cash-on-cash returns on them.
Rental properties are a great investment, but they require a lot of money in most cases. It is simple to figure the cost on a rental property if you are paying cash, but things get more complicated when dealing with financing. Most banks require 20 percent down when buying a rental property and you have to consider carrying costs and repairs as well.