Last Updated on February 25, 2022 by Mark Ferguson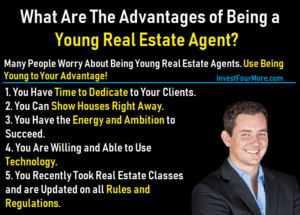 I became a real estate agent when I was 22 years old. I was just out of college and did not know what to do with my life, but my father was an agent and I decided to try the business out. It was a great decision to get into real estate, but it took me a few years before I became successful in the business. Some might say my youth hurt me as an agent because people don't want to work with young real estate agents. Honestly, I do not think my age had anything to do with my success. My attitude and focus were more at fault for not succeeding sooner, not people's perception of my abilities because I was young.
I get many questions from young readers of the blog who want to become real agents but are worried they are too young to be taken seriously. Some of these readers are much younger than I was when I first started and I can see why they would be concerned. No one wants to begin a career where they have a huge disadvantage, because no one trusts them. Although I could see a few people being concerned with using a very young agent, I think most people are more concerned with an agent's ability and not their age. I believe the self-confidence that you know what you are doing and you are working for your client's best interests is much more important than how old you are. There are also advantages to being young as some buyers and sellers may feel a younger person has a better grasp on current technology and marketing trends.

How old do real estate agents have to be to legally sell real estate?
Every state has slightly different requirements on education needed and age requirements to become a real estate agent. Most states require people be at least 18 years old to get their real estate license. You can see the basic requirements of each state to get your real estate license here. While you have to be 18 in most states to get your real estate license, you may be able to take real estate classes and the test before you turn 18. Many of you may think becoming a real estate agent at 18 is not very likely, but I have met some very ambitious youths through this site.
If you are interested in getting your real estate license, I recommend Real Estate Express, an online real estate school.
How hard is it to get your real estate license as an 18-year-old?
Getting a real estate license can be a very simple and quick process in some states with less 40 hours of education required or a painful and long process with 162 hours required (Colorado). Taking the real estate classes can be a boring and frustrating process, especially if you are taking them online. Passing the real estate agent licensing exam can also be difficult, especially if you aren't used to tests where the main goal is to trick you into the wrong answers. With enough dedication, most people can pass the real estate tests and get through the classes.
The really hard part about becoming a real estate agent is learning how to sell houses and be your own boss. Most people are not self-motivating enough to put in the work and focus on the tasks that make money. While many may spend 40 hours a week or more working as an agent, they may not be working on the things that are actually going to sell houses. It is also important to know that real estate classes do not teach you how to sell houses and get clients. They teach you how to avoid going to jail for breaking the law and how to fill out a settlement sheet.
How can a younger person become a successful real estate agent?
A young person can be a great agent just like anyone else if they focus on the right things. The first thing and possibly the most important thing to do is to pick the right broker. Too many agents pick a broker that pays them the highest commission split and has the fewest costs. Unfortunately, this causes many agents to fail in the business because they get no training on how to sell houses. I always tell people a 100 percent commission split is not a good thing if you don't sell any houses. Choose a broker that has the best training available and if possible has a mentoring program.
I know when I was young I thought I could do everything myself and I didn't need anyone to teach me how to be successful. This was one of the biggest mistakes I made because no matter what you do, there is going to be someone who had already done it and been successful at it.  It will reduce the learning curve and make you more successful much sooner than trying to do it all on your own. I run a real estate team of 9 and we have sold over 500 houses in the last three years. I still learn from real estate conferences and other agents how to do things better and become more successful. I also belong to coaching programs to keep me accountable and motivated.
Having goals and focus is also extremely important to all of us. Whether you are young or old, you need goals to show you where you want to be and to be able to plan the route that will get you there. I never had any goals when I was younger and that hurt my business a lot. Once I started creating goals my career took off. I also tried to be successful at multiple businesses at the same time when I started. This "scatter-brained" approach helped me become mediocre at many things. No one wants a mediocre agent who is also mediocre at five other things. They want an agent who is awesome at selling houses. Focus on being the best agent you can be and once you become an expert and set up your business you can branch out to other businesses.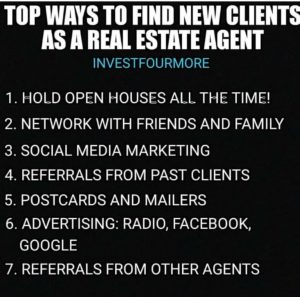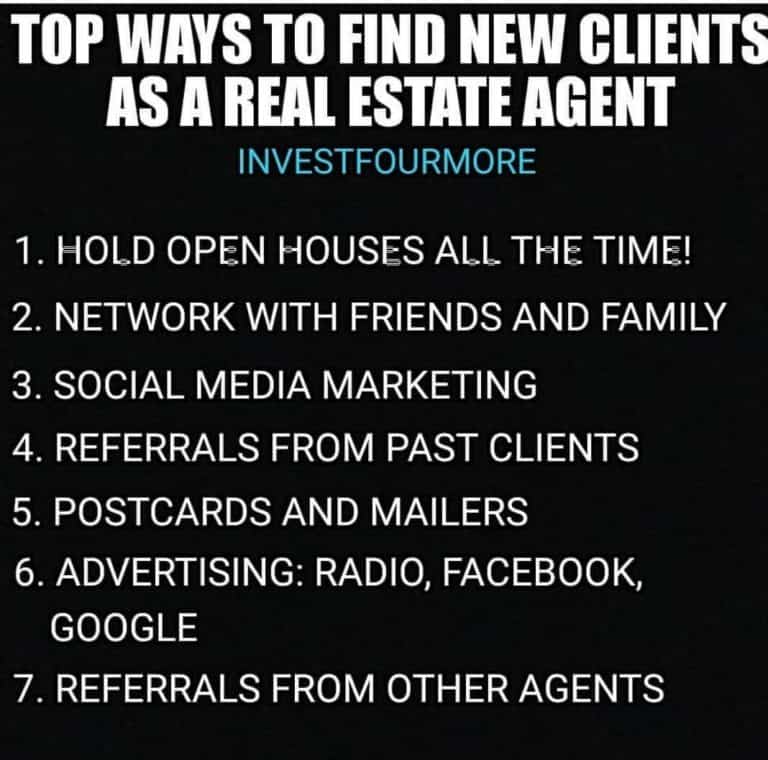 Will people take me seriously as a real estate agent if I am super young?
I get asked this question all the time! People want to become real estate agents or even real estate investors, but they don't think anyone will take them seriously if they are in their teens or early twenties. I think there may be some people who are put off by a young agent, but for the most part, I don't think it will affect your business unless you let it. Most people who have bought or sold a house know many agents are not very good. They don't answer their phone, they don't return calls and they don't follow up. If you can take care of your clients and do simple tasks like returning phone calls you will be better than most agents.
I think that most people are looking for an agent that is competent, will communicate well, and knows what they are doing. Agents can demonstrate all of these qualities early on and from that point forward, people won't care how old you are. They may even be impressed that someone so young is so ambitious.
The biggest problem a young agent will have is if they believe their youth is a problem. Our mindset has a huge impact on how successful we are and if you believe no one wants to work with you because you are young, you might make that happen subconsciously. Believe in yourself and your abilities and people will overlook the age factor.
I go over everything it takes to become a real estate agent in my book How to Make it Big as a Real Estate Agent. How to get leads, how to find a broker, how much money you can make, how to make money, how to manage your time, and how to avoid the struggles many agents have. It is available on
Amazon as a paperback or Kindle
, and it is also on
audible as an audio book
!
What are the advantages of being a young real estate agent?
If you are a very young agent there are many advantages that I think out-weight the disadvantages.
Getting started young: The sooner you get started at anything, the better off you will be. There is no substitute for experience and learning by doing. The longer you are in the business the more clients and connections you will gain, which will make you more money. There is also a huge advantage to investing in real estate when you are young and being an agent gives you an advantage as an investor.
Technology: Many people have the perception that younger adults are better with technology. Whether this is true or not, young agents can use it to their advantage. Use technology to get more clients and market yourself to clients as being on tip of the latest marketing trends.
Influence your friends: The sooner you start investing the better. If you are young you probably have young friends. While many of your friends may not be ready to buy houses or invest, you can show them the benefits of rentals. Not only might you sell some houses, but you can help your friends create a better future for themselves.
Better to find out sooner rather than later: What happens if you become a real estate agent at 18, work in the business a year or two and hate it? I think you are better off learning you don't like the business at 20 than figuring it out at 25 or 30. The sooner you start the business the more time you have to figure something else out if you don't like it.
More time: Many times the younger you are the more time you have to dedicate to work. The older you get, the more responsibilities you have with family, friends, and life in general. As a young agent, you have more time to commit to your clients and can, therefore, do a better job than many older agents who don't have any extra time.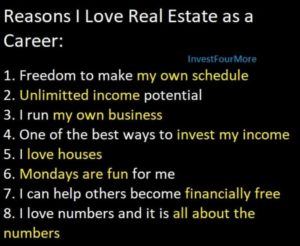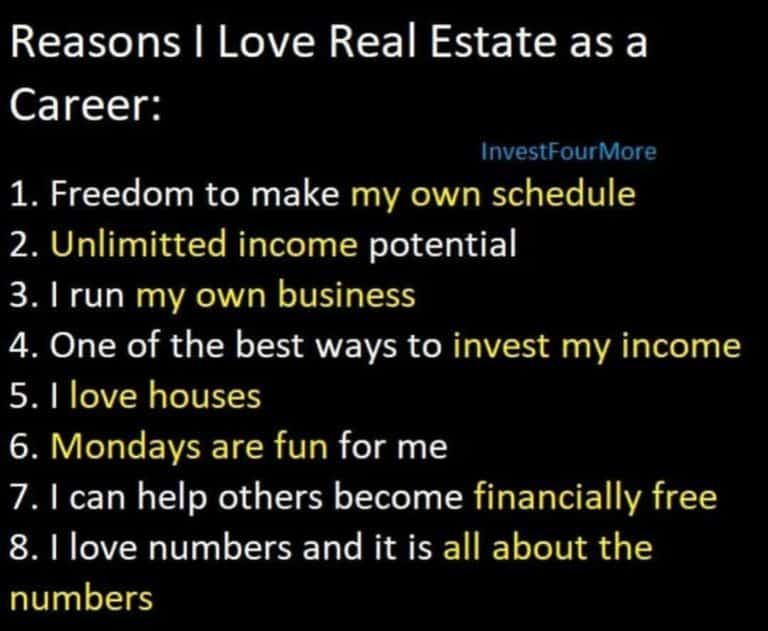 Conclusion
Being a young agent does not have to be a disadvantage. Some clients may look at your youth and assume you don't know what you are doing. However, if you are confident and competent you can show them you do know what you are doing and they may not see age as an issue. The biggest problems with being young are only problems if you believe they are and that affects your confidence and how you interact with people.