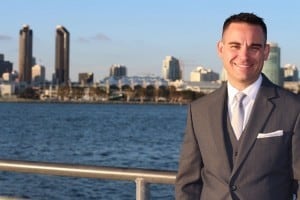 Buying a house is the most important financial decision many people will ever make in their lives. A lot of people do not take the house buying process seriously, and miss a huge opportunity. Choosing a great real estate agent is usually the first step to making the house buying or selling process fun, exciting, and a wise financial decision. The problem is there are millions of real estate agents in the United States and not all of them are good at their jobs. A great agent will help you find the perfect house, that is at a great price, and let you know how the process works. A bad agent can cause you to lose your dream house, lose earnest money, cause you to buy a bad house, or even open you up to a lawsuit. There are some ways to find a good agent, and some ways to tell how good your agent is that I will go over in this article.
How can a good or bad real estate agent affect a house transaction?
Most buyers do not know exactly how the house buying process works. There is a lot that must happen to purchase a home:
The buyer must get a loan.
The buyer must find a house.
The buyer needs to write an offer and negotiate.
The buyer needs to complete an inspection.
The buyer needs to complete the loan process.
The buyer needs to avoid doing anything to mess up the deal, like buy a car right before closing.
A real estate agent can help with all of these aspects, and the great thing for buyers is the seller usually pays for their agent! If an agent messes up one thing, it can cause the whole deal to fall apart, and cost the buyer or seller a lot of money. Here is another article that goes into much more details on the basics of buying a house.
The traits of bad agents are a lack of communication, knowledge, honesty, and timelessness.
Communication: One of the most important things an agent must do is communicate often and openly with everyone involved in a transaction. The agent needs to check with lenders, title companies, inspectors, appraisers, and more to make sure everything goes well. Not all lenders are great either, but a great real estate agent will be in constant contact with the lender to make sure they are doing their job.
Knowledge: Real estate agents need to know what they are doing! That may seem obvious, but every real estate transaction is different. The best agents have experience and have worked in the business a while. That does not mean new agents cannot be great if they have a team or a mentor to help them.
Honesty: One of the worst things an agent can do is lie. Most of the lies I see are when an agent does not know something, so they make something up, instead of admit that they don't know.
Timeliness: In today's hot real estate market, the agent must also communicate fast. If it takes an agent two days to call someone back, it can easily cost the buyer a deal. The agent must also make sure the home inspection, appraisal and other items are completed on time so the buyer does not lose their earnest money.
A really good agent will not only do their job, but go above and beyond for their client. Real estate can be one of the best investments if the right houses are bought. A real estate agent can help buyers figure out what values are, what things to watch out for, and how to find an awesome deal on a house.
To learn how to get the best deal and make the most money, check out my book: How to Buy a House: What Everyone Should Know Before They Buy or Sell a Home. It is on Amazon as a paperback or Kindle.
What are some signs that your real estate agent may be good or bad?
Many buyers will have no idea if their agent is any good, unless something goes wrong. By that time, it may be too late to switch agents or save the deal. There are some things to watch out for when working with or looking for a great real estate agent.
How much experience do they have? Brand new agents are not always bad, but they have a better chance of messing something up. On the other hand, new agents can be a great resource for investors or someone looking for a great deal. Often new agents make up for their lack of experience by having more time and more drive than experienced agents. I would not write off new agents, but make sure they have a team or a more experienced agent helping them learn the business.
Are they part-time or full-time? Many real estate agents are only part-time. They have a full-time job and try to work their real estate career around that job. This can earn the agent some extra money, but it can hurt their clients. Real estate agents need to be available almost all the time. They do not have to work all the time, but they have to be on call. Some buyers want to see houses during the week, some at night, and some on the weekend. When a good deal comes up, most buyers cannot afford to wait a day or two to see it. When there is a problem with a loan, the lender may not be able to wait all day to get a hold of the agent. If an agent is part-time, it does not mean they are bad. You have to make sure they have a flexible schedule or they have help if they are not available.
How fast do they respond to you? I have looked for real estate agents myself when buying properties out-of-state. I have also looked for real estate agents to refer clients to. In my experience most real estate agents are not very good at communicating. I would estimate 1 out of 3 real estate agents I contact will contact me back. If an agent will not call or email you back, do not use them! If it takes two days for someone to get back to you, you probably should not use them. The best agents will answer their phone, or get back to you within an hour or two. That is not always possible, but if an agent takes a day to get back to you every time you contact them, that is not a good sign.
Do they know the market? You may not be able to tell if an agent is knowledgeable about their work. There are many terms that buyers may not be familiar with, and there is a lot going on behind the scenes. A buyer can still ask their agent questions to see how knowledgeable they are about neighborhoods or houses. Real estate agents who know what they are doing should know the answers to these questions, or be able to look them up very quickly. If they have problems answering them, they may not be very experienced.

How old is this house?
Are most the houses in this neighborhood the same age?
Is there an HOA fee and how much is it?
Is the home priced at market value, above or below?
Would this home qualify for a loan based on its condition?
How much would an inspection cost?
Have you had any problems with homes appraising in this market?
How long does it take to close?
What are the costs associated with buying a house?
If you are investor looking for a real estate agent, you may want a completely different type of agent, and I talk about that in this article.
What are the best ways to find a real estate agent?
There are many real estate agents, and they advertise all over. One sign of a good agent is that they do advertise, because it means they are making enough money to market themselves. Here are some tips on finding a good agent:
Ask friends and family who they have used. A referral from someone who has used a great agent is a good place to start. If someone suggests you use a certain person, ask them if they used that agent. It could be their friend or brother who they are referring, but if they have never used them, it is tough to know if they are any good.
Zillow or other online real estate sites. Zillow, Realtor.com, Trulia, and other sites all suggest real estate agents. These sites charge real estate agents to advertise. The problem with these sites is if you ask to be put in touch with an agent, you may get 5 agents calling you at once. You can still find good agents on those sites and you should be able to contact those agents directly without submitting a request for someone to contact you.
Ask professionals in your area. Most people have an accountant, doctor, chiropractor, lawyer, or another professional they can ask. The nice thing about asking them for a referral is they don't want an agent to make them look bad. Hopefully they are referring out agents who do a good job, or someone they have used themselves.
Calling real estate offices. Most real estate offices have "floor time." Agents can sign up for floor time and whenever the office gets a call or visit from a client who does not have an agent, the floor agent gets the lead. When you call a real estate office asking for an agent, you will most likely get the floor agent who may or may not be any good. This is probably not the best way to choose an agent to work with.
Calling on listings or going to open houses. Another way to contact agents is to go to open houses or call yard signs on listings you may be interested in. I think this is slightly better than calling an office, because you know these agents have a listing or are working an open house to get clients.
Calling agents who have advertisements in local publications. You most likely see agents on billboards, in grocery stores, on bus stops, and local magazines. It can be expensive to advertise in these publications and it is usually a good sign when agents advertise. It at least means they have some money to market, which means they sell houses.
The more you see an agent's name around town, the more experience they will have. Advertising does not guarantee they are a great agent, but it gives you a good idea that they sell houses and might be good.
Why you should always use a real estate agent when selling a house.
Should you use friends or family when choosing a real estate agent?
Many people have a brother, a sister, a mother, a cousin or a friend who is an agent. Working with friends and family can be a nightmare or it can be awesome. I would not use friends or family, just because they are friends or family. Use the same criteria to decide if you will use them as you would a stranger. This is a huge financial decision you are making and you don't want to pick a bad agent to avoid hurting their feelings. I have had multiple friends not use me as their agent, and I got over it. In some cases I saw some brilliant ways my friends handled it.
If your friend or family member is a good agent, use them! If you have multiple friends or family who are good agents, put their name in a hat and choose one. Tell everyone how you decided to pick an agent and it was nothing personal. Some friends have decided to pick someone they did not know to avoid business transactions with friends or family. If you are working with an agent, you should know they will find out about your finances. You could always pick the person you think is the best agent, and tell the other people you drew names out of a hat. You don't have to lie, just make sure every name in the hat is the person you want to work with.
How do real estate agents get paid?
Conclusion
Finding a great real estate agent can be the difference between finding a great deal or paying way too much for a home. Choosing the wrong agent can mean losing your dream house because the agent messed something up. You could also be in for some big surprises on how much it costs to buy a house or how much the lender will charge with an inexperienced agent. If you need help finding an agent, I know of some across the country who are great and I can refer you too. I also have an awesome team of agents who can help you out in the Colorado area as well. Click here to fill out a form to be put in touch with a real estate agent in your area.