This weekend InvestFourMore will have a sale on everything in the shop and on my books as well. Use coupon July4 to get 50 percent off any product in the Shop (excluding Amazon books). My books are also on sale, but there are no coupons to use on Amazon. The coupons will expire on July 5th and I will be in Disneyland that entire week. I will not be able to remind everyone before the sale ends. If you are interested in some of my coaching products or books, you can check out the descriptions below. Congratulations to those who won the contest for my one of my coaching systems. All they had to do was leave a review on one of my books in Amazon. Those who left a review and did not win get an even larger discount on anything in the store this weekend. I sent everyone an email, but if for some reason you left a review and did not get an email from me with that coupon let me know:  [email protected]. If you leave a review this weekend I can still send you that discount code.
What books do I have available?
I have worked hard to write really good books with a lot of great information in them. Most of my books are on real estate, but I have a new book coming out soon on mindset and success. My books have improved greatly over the years and professional editing has helped make them top-notch. All of my latest books are also in paperback or Kindle form. You do not need a Kindle to read them, almost any phone or computer can download an AP to read Kindle versions. All my books on Amazon are from 30 to 70 percent off normal prices.
---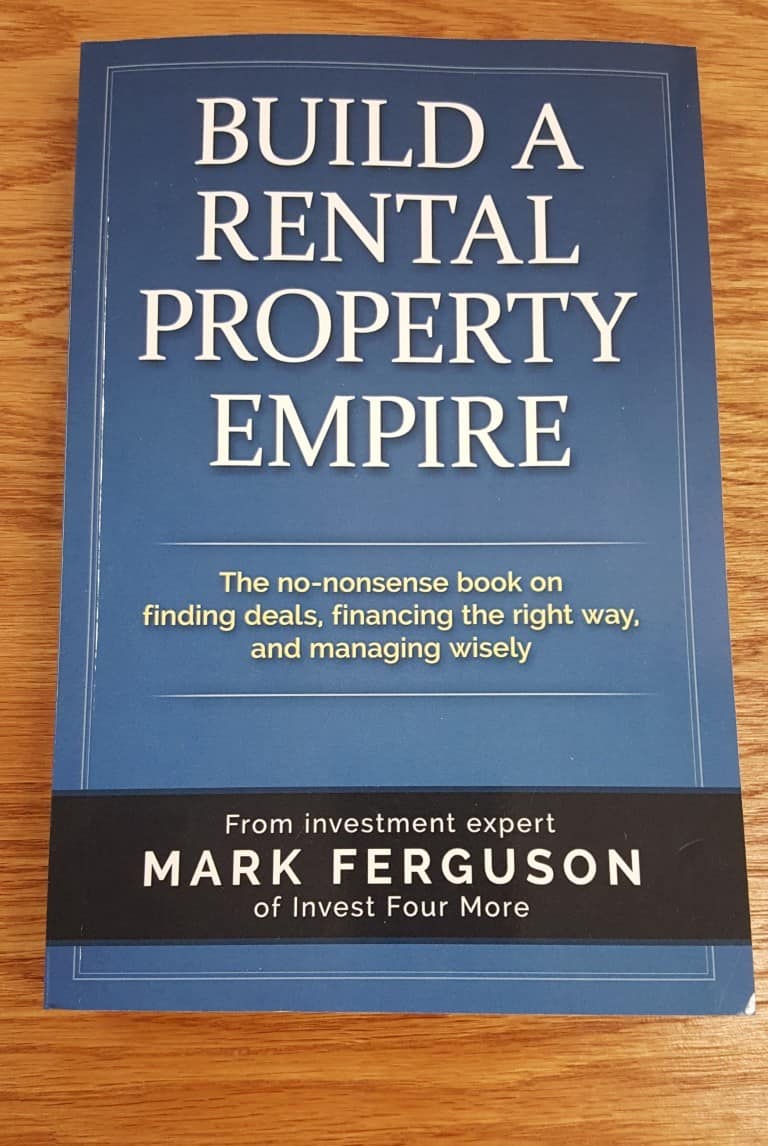 Build a Rental Property Empire: The No Nonsense Book on Finding Deals, Financing the Right Way, and Managing Wisely
346 page long book on everything you need to know about rentals! This Amazon best seller can be found here as paperback or an eBook. Amazon
InvestFourMore Real-Time Stats (as of 9/06/18)
16 flips currently in progress. 159 flips completed. 19 rentals properties.
Follow me to see how I make money in any market cycle. Join Free Now >
---
How to Make it Big as a Real Estate Agent
Myself and my real estate team sell hundreds of houses a year. I discuss the best practices to get started as an agent, how to make money as an agent and why it is an awesome career.
Get it here as a Paperback or eBook: on Amazon
---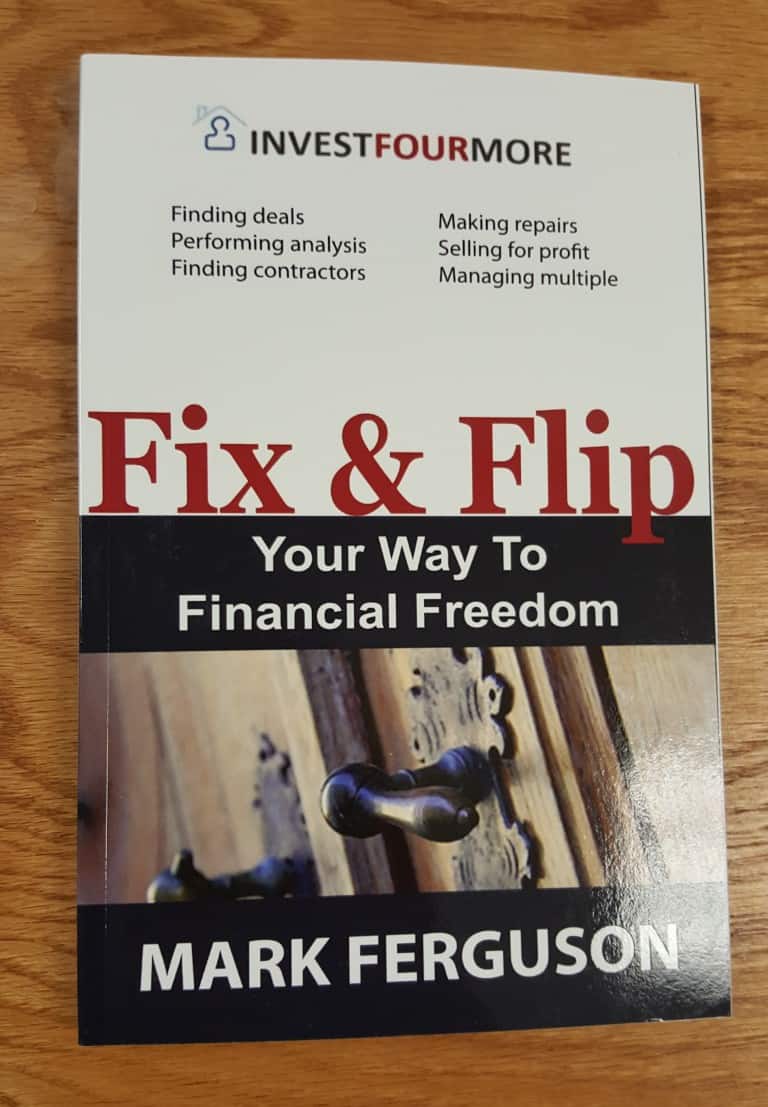 Fix and Flip Your Way to Financial Freedom
165 page book on flipping houses. I have flipped over 100 homes and average over $30,000 on each flip. This book tells you how to do it, the mistakes to avoid and much more.
Find it here on Amazon as a paperback or eBook. Amazon
---
Real Estate eBooks

How to Get Financing on Multiple Investment Properties
This eBook discusses how to finance flips and rentals. Do not believe the banks when they say you can only have four or ten mortgages in your name, of you can't finance a flip!
Get it here as an eBook: Amazon
---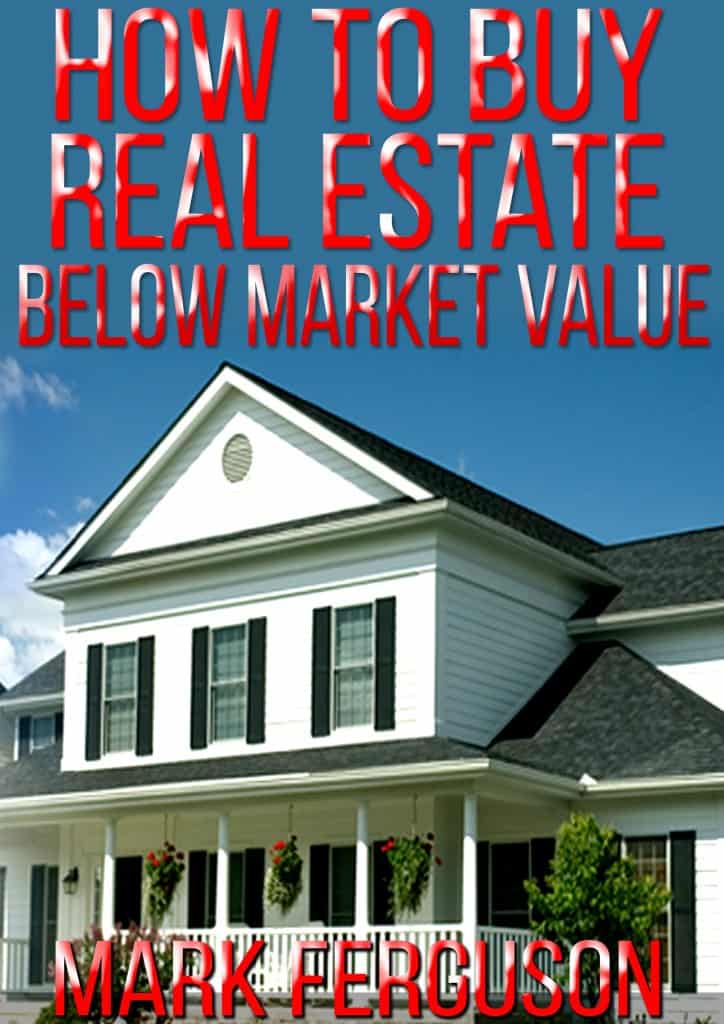 How to Buy Real Estate Below Market Value
Buying real estate cheap is how I make money. Whether you are buying flips or rentals, you need to know how to get a great deal. This book tells you exactly how I do it.
Get it here as an eBook: Amazon
What coaching products do I have available?
I have created a few coaching programs over the last three years. Some of them come with coaching calls with me twice a month, CD's. MP3's, videos, and much more. They all come with a tremendous amount of information: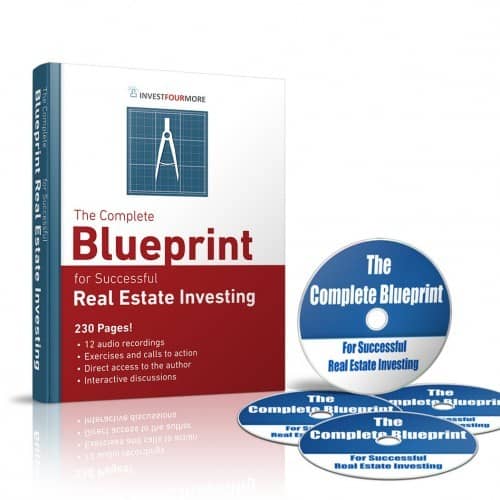 The Complete Blueprint will teach you everything you need to know about investing in rental properties and flipping. It will help you buy more properties and buy better properties.
It comes with personal coaching, audio CD's and MP3's, coaching calls, a huge guide and much more including a money back guarantee.
---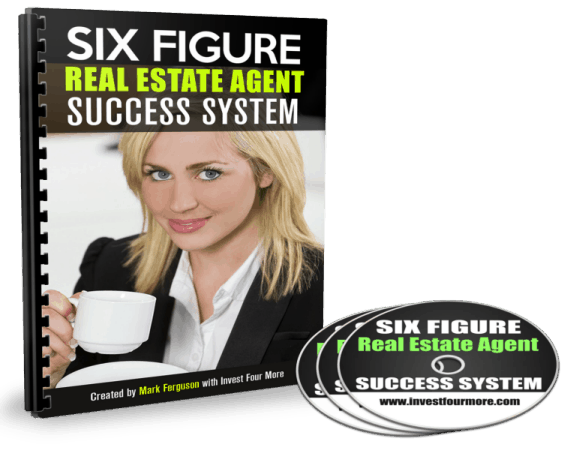 The Six Figure System teaches real estate agents how to be the most successful agents they can be. Most agents do not last one year in the business, because they don't have the right training. This program helped two of my agents make over $100,000 in their first year.
This program also comes with coaching calls, email coaching, audio CD's, MP3's, goal setting sheets and a money back guarantee.
---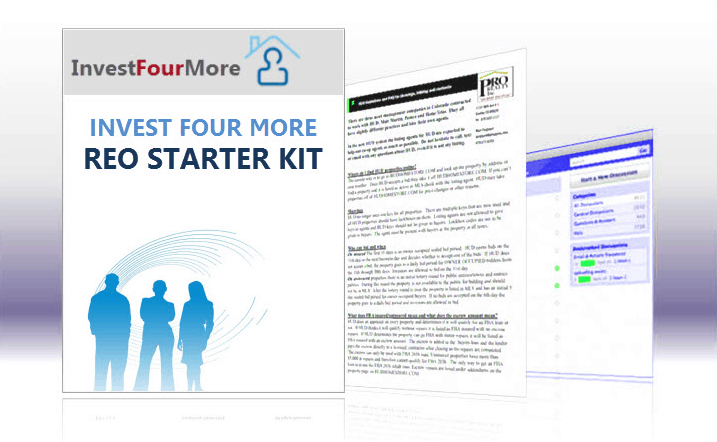 The REO and BPO Starter Kit will teach real estate agents how to list REOs and get BPO business.
The kit comes with a list of asset management companies and sample BPOs as well as much more.
---
Complete video course on how to fix and flip houses in any market. 3 hours of in-depth video. Fix and flip training course.
Conclusion
I hope everyone has an awesome 4th of July! I will be with my family enjoying Disney Land and trying not to think about work. If you are emailing me the next week, I may be responding slower than normal. Here is a link to my shop to see all the products and remember to leave a review on my Amazon books for an even bigger discount.
This post may contain affiliate links and I may be compensated if you make a purchase after clicking on my links.