My fifth rental property was purchased for $88,249 in December 2012. This property was a regular sale, bought at a great price and will be a great rental property. I rented the house for $1,200 a month and provides great returns after I repaired the home.
How did I buy rental property number five?
This home came on the market in November of 2012 and the asking price was $84,900. I saw it the same day it came on the market, and made an offer of $82,000 with $2,000 in seller paid closing costs. This home was actually a fair market sale that was purchased in 2009 as a HUD home. I had not purchased a rental property since early 2012, and I was getting a little anxious to buy another. The home needed a lot of work, but at $84,900 it was a great deal and may have been under priced by the listing Realtor. After I made an offer, the listing agent called me back and said they have multiple offers and needed my highest and best offer. I went over my figures, what I thought repairs would cost and tried to make my best offer on the home. I came in at $88,249 with no seller paid closing costs and no appraisal. My portfolio lender does not require an appraisal on purchases under $100,000.
The next day, the listing agent called me back and said they had accepted my offer! I have no idea how much I could have gotten the property for, but I still got a great buy at $88,249. If you are wondering why I picked a strange number like $88,249, I always use odd numbers during highest and best. I figured I was willing to pay $88,000, in case someone else thought it was worth $88,000 as well, I add a small amount on top of my max price to make my offer just a little better.  Here is an article on how to win a multiple offer situation.
The home is a 4 bed, 2 bath ranch with a finished basement and a 1 car attached garage. It has a fenced yard, AC and hardwood floors on the main floor.
Closing process on rental property number 5
I had an inspection done on this home, since it needed quite a bit of work. I had the roof checked out, which turned out to be fine, and the inspector found no hidden disasters in the house. I continued with the purchase and got set for closing.
There was a small hiccup that did not affect me in a negative way. The sellers of the home were buying a new home and they had their contract fall through. They needed to stay in the house a little longer than our closing date. Since I am an investor, I was fine letting them lease back the property from me for about 3 weeks. I was able to get a little extra rent right off the bat, but that also delayed the rehab process. I used a 5/30 year ARM to finance the house at 3.625% interest and we closed 12/14/12.
The numbers on my fifth rental property
Purchase price:                                                $88,249
Cash at closing:                                                $19,930.64
Loan amount:                                                   $70,600
Loan payment P&I:                                         $321.97
Total payment with taxes and insurance:  $474.67
Repairs on my fifth rental property
This home needed more work than I normally like to do, but I wanted to buy another property and this was the best deal I had seen in a few months. We replaced doors, fixtures, counters, carpet, paint, garage door, windows and refinished cabinets and hardwood floors. We also added a closet in the basement, so we could call this a true 4 bedroom house. It actually has an addition off the master bedroom that can be used as a bedroom, but since the only entrance is through another bedroom, it is not a legal bedroom. The total cost for the work done by our contractor was about $14,000 not including the flooring. The flooring is going to be another $3,000 and we had to replace the furnace which was $1,840.
Total numbers after rehab.
Cash at closing:                                               $19,930.64
Total repairs:                                                   $18,140.00
Utilities and miscellaneous expenses:       $500.00
Mortgage payments:                                     $1,424.01
Commission:                                                 -$2647.47
Rent received:                                               -$900
Total cash in:                                                   $36,447.18
Rent and cash flow on rental property number 5
$36,000 is more than I like to spend on a house, but we had some unexpected costs on this one, like the furnace and the holding time. Our contract started work the end of January and did not finish until this week (May 7th). It took so long, because we gave him four houses to work on at once; two flips and two rentals. I estimated I could rent it for $1,100 when I made the offer, but our rental market continues to improve and I think we can rent it for $1,200 now. It is hard to calculate cash on cash returns in the first year, since I bought the home four months ago, had it rented for a short time, then repaired it. Part of the cash was paid at closing, and the rest will be paid out to the contractors when all the work is done. I will calculate returns from when I first rent it, which some may consider cheating, but it makes the math easier.
Update: this home was rented for $1,200. 
Total estimated rent received:             $14,400
Total payments, tax and ins:                 $5,696
Maintenance and Vacancies:                $1,800
Total cash flow:                                       $6,904
Total return on cash invested:              19.1%
Conclusion
This house took a lot of repairs and a long time to finish and that hurt my bottom line. I estimate it to be worth at least $140,000 after the rehab, so I still made out just fine and it will be a great cash flow producer for years to come. I may refinance it next year to recoup some of my cash investment, since I should have plenty of room between my loan value and appraised value. Of course I will use that cash to buy more rentals!
I figured 5 percent for vacancies and 10 percent for maintenance on this home, for yearly expenses. Even though it is completely rehabbed, it will have some vacancy and maintenance cost over the years. Use my cash flow calculator to see what the cash flow would be on potential rental properties with vacancies and maintenance.
For more information on how to buy the best rentals which will make the most money, check out my book: Build a Rental Property Empire: The no-nonsense book on finding deals, financing the right way, and managing wisely. The book is 374 pages long, comes in paperback or as an eBook and is an Amazon best seller.
Videos of the home
Rental Property Number 5 is Rented!
I was beginning to get a little bit worried because we have an extremely hot rental market right now and it took a little while to get rental property number 5 rented. However, today a lease was signed, money collected and we are getting $1,200 a month. Rental property number 6 is almost done and should be ready to rent in a week or so and rental property number 7 is also getting very close to being finished.
How did we advertising rental number 5?
We spend nothing on advertising for our rental properties. All we do is stick a for rent sign in the yard, list the home in Craigslist and list it on Facebook. Those three marketing techniques usually result in the phone ringing constantly for prospective renters. We had a ton of calls on this house, but most of the prospective renters either did not like the house or we did not like their application.
How do we take applications?
I use a very simple application I found online. Basically I want to know who is living in the house, employment history, rental history, any pets and that is about all. I don't run a credit check or background search unlike many landlords. My excuse for not running a credit or background check is I am super busy and I don't like collecting application fees. I like to base my decisions off of a gut feel more than numbers. I will call references and make sure they paid rent on time and I will verify work history. If those two items check out and the renters are on time, follow-up well and show me they are responsible than I usually will rent to them. So far I have not gotten burned by this technique (knock on wood).
Update 2016: We now charge application fees and always check credit.
How did we create the lease?
My sister is a property manager and I use a modified version of her lease. It is very landlord friendly and very clear on exactly what can be done and what cannot be done on the property. No smoking, no pets (unless I specifically okay it in writing), no modifications without consent, no illegal activities, etc. The lease also says exactly what day the rent is due and what the penalties are for being late. We always do at least a 1 year leases and anything that is promised or expected of either party is put in writing. Every state has different laws regarding tenant and landlord rights. I would consult an attorney or a successful property manager if you are looking for a lease.
If you are selling or renting a home that was built prior to 1978, you must provide a lead based paint disclosure to the buyers or renters.  I make sure a state disclosure that I have access to through my MLS is signed by all parties and provide a LBP pamphlet explaining the dangers.
Why this home did not rent quickly
I completely overlooked a huge deficiency when I purchased this home last year. Rental property number 5 has no dining room or any type of significant eating space. I usually go through houses very quickly when I am looking at potential deals and apparently I looked at this one a little too quick. There is a fairly large kitchen in this home, but most of the space is long and narrow and one side of the kitchen has the staircase leading to the basement. There is no room for a table with more than three chairs in the kitchen and there is no separate dining room either. Most potential renters who saw this home loved it until they realized there was no place to put a table unless you put it in the living room where space is limited. Luckily we found someone who was okay with the layout, but it took a lot of man hours showing the home.
More information on rental property number 5
For more information on how to buy the best rentals which will make the most money, check out my book: Build a Rental Property Empire: The no-nonsense book on finding deals, financing the right way, and managing wisely. The book is 374 pages long, comes in paperback or as an eBook and is an Amazon best seller.
---
I Sold Rental Property Number Five
Last week I sold the fifth rental property I bought. I purchased the house in 2012 for $88,000 and sold it for $199,950. There were many reasons why I sold the property, and while it may appear that this will take me further away from my goal to purchase 100 properties, I am not disappointed. This was one of my least desirable properties and I will be able to do a lot with the proceeds from the sale. I can reinvest in more rental properties and fund my fix and flip business, which has been doing awesome. I would love to be buying more rentals instead of selling them, but I cannot control what the local real estate market is doing.
What is the real estate market doing in Colorado?
The real estate market in Colorado has gone crazy. Median prices in my town (Greeley Colorado) have surpassed $260,000. The median price in 2010 and 2011 when I started buying rentals was $120,000. It has been great to see the values of my properties increase so much, but the price increase has made it tough to find good rentals in this area. The rents have increased the last couple of years, but they have not increased nearly as much as home prices. While prices have doubled, rents have only increased 30 or 40 percent. I like to invest for cash flow and hope for appreciation, but it is really hard to find cash flowing properties in Colorado.
I cannot predict what the future real estate market will do. It may keep increasing like it has been, but I do not want to count on prices increasing to make money. A lot of investors counted on prices to continue to increase before the housing crisis and they went bankrupt. They also over leveraged themselves and were not buying great deals, but I still not think it is a good idea to invest in rentals only for possible appreciation.
Here is an article about the current real estate market in my area.
What kind of rental property can I buy in Colorado?
I can get a great deal on houses in Colorado still. I have 11 flips going, including one I just bought this morning. I have two more flips I am buying in the next month. I can get great deals for flips, but that does not mean I can get great deals on rentals. Here are some of the best deals I have seen in the last few months on potential rentals.
2 bed, 1 bath, ranch for $155,000. This home might rent for $1,100 or $1,200 a month.
3 bed, 2 bath, ranch for $175,000. This home would rent for $1,300 or $1,400 a month.
These are some of the best deals I have seen for potential rentals. The worst part is these homes need work. I would have to put $15,000 of repairs into the properties. I would have built-in equity, but I would not be making much money at all each month. Because of the increasing prices I would also have to put more money down and my cash on cash returns would be much less than my current rentals. I would have over $40,000 invested into each of these properties when putting 20 percent down.
You can check the numbers on rentals with my calculators below. I also added a new fix and flip calculator:
Cash on Cash Return Calculator
For me, the available properties in my area do not have good enough numbers to be rentals. These are not properties that happen to be for sale right now, but some of the best deals I have seen in the last few months. I used to be able to buy rentals for $100,000 to $130,000, rent them for $1,400 a month. With those properties I was able to get a great deal, and make money every month. Maybe I was spoiled with the opportunities that were here a few years ago, but I know I can still get great deals on rentals with cash flow. I may have to go outside of Colorado, but I know I can find great rentals. 
How was I able to buy rentals in Colorado with the crazy market in 2015?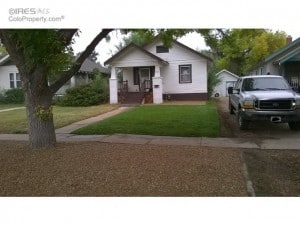 It was not just this year that the market has been crazy in Colorado. The market was going crazy in 2015 and I was able to buy multiple rentals that year. Looking back on the rental properties I bought, I was paying more and more money for houses. The houses I was buying were also in areas that were stretching my original criteria for buying rentals.
One of the rentals I bought was an up/down duplex that could be a college rental, which was way outside my original criteria for rentals. The house cash flows well (bought for $120,000 and rented for $1,300 a month), but I had to go outside the areas I usually to buy in to get it. This property has worked out well in the short-term. I am also going to sell this rental. I have it listed and under contract for $179,900. I put about $15,000 into repairs on this property since I have owned it. You can see the details on the house below.
This rental cash flowed well and has gone up in value (I also got a great deal on it), but it was one of the few properties I saw the entire year that cash flowed well. I have not seen anything close to that deal this year (2016). I bought a few other rentals that cash flowed well, but they were in areas I have not bought rentals in before as well. While I was able to buy rentals in 2015, they were not in the same areas as the rentals I had previously purchased. It is even harder to find those properties now.
Why don't I continue to buy rentals with little or no cash flow since our market is so strong?
It has worked out well to stretch my criteria and buy rentals that didn't have awesome cash flow or were in different areas. When I say different areas, I mean neighborhoods with lower priced homes. As a real estate agent I cannot say very much about what is or is not a good neighborhood legally. Those properties have done great with appreciation, but there is no guarantee that they will keep appreciating at the rate they have been. In fact, I feel 10 to 20 percent price increases every year are not sustainable. Prices may continue to increase in my area, but I don't feel they will double again in four years, and I am not going to invest my money assuming prices will increase at record-setting paces.
If prices do go down or the market softens, the lower prices areas usually drop in value first. They also tend to drop in value faster and homes are harder to sell in those areas. While the market may make those homes seem like great deals now, they may not be good deals at all if the market does change. I don't want to keep stretching my criteria and buying homes that I would have never though of buying a few years ago just because our market is doing great now.
How did I choose which rentals to sell?
I picked a couple of rentals to sell that were my worst performing properties. Rental property number five is the rental I just sold. My loan on the property was about $66,000 and I got about $125,000 in cash out of the property after selling costs. I chose this rental to sell because it was very hard to rent and a little hard to sell as well. It is a 4 bedroom, 2 bath ranch with a basement, but has no eating space. It took us a very long time to rent it and has been rented to the same tenants since I bought it for $1,250 a month. We may have been able to get new renters in the home, who would pay more rent, but again the house was really hard to rent the first time. Since the market is doing so well, I thought it was a great time to sell the house and put that money into other investments.
I am selling the other rental because it is a college rental and in an area that I usually do not invest in. I have thought about selling a couple of other rentals as well that are in areas that I normally do not invest in. I was also trying to complete a refinance on 7 of my rentals to take more cash out so I can invest in more rentals. However, Jordan Capital Finance who was working on the refinance recently told me they cannot do the refinance on the same terms we originally agreed to! I had already spent money on appraisals and Jordan told me the lender that was going to do the 30 year fixed loans, stopped lending money. My refinance is on hold for the moment, which would have given me about $250,000 in cash out. I think I will still refinance at least a couple of my rentals with my local portfolio lender or I may look into a different national lender.
How to finance more than 10 mortgages.
Why I am not doing a 1031 exchange on this rental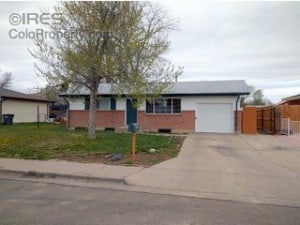 I thought about completing a 1031 exchange on the property and investing the proceeds into new rentals in Florida. In the end I took the money and will pay taxes on it next year. I thought I would rather not rush into buying properties in a new market, and it is nice to have that cash on hand for the flips. I have 11 flips at the moment and it is really expensive to flip that many houses at once. I figured it takes about $50,000 to $70,000 in cash on each flip I have financed with a bank. I have less money invested on flips that are financed with private money lenders because they financed 100 percent of the purchase price. With the private money lenders I have to pay higher interest rates and more points than with the bank.
It takes a lot of money to flip, but I am making about $30,000 in profit on each flip I complete. So while I may be paying more money in taxes, I can make more money using that money to flip houses than the taxes I will pay. I would like to buy more rentals at some point, but I do not want to rush into buying in a new market yet. I have been super busy this summer reorganizing my flip business after the project manager I hired last year set me back a few months. I now have my team handling the project management on my flips, I found an awesome new contractor and things are looking very positive on the flipping side. My plan is to keep building the flipping business since I cannot buy rentals in my area and eventually find a new market to buy rentals in.
How to find an awesome contractor.
Conclusion
I would love to have 25 rentals at this point and be closer to my plan to purchase 100 rentals, however I am not going to stretch my buying criteria and take big risks to meet that goal. I have confidence I can still reach that goal, but I may be buying a lot more properties towards the end of the 10 year plan than the beginning based on our current market. I really like flipping and have taken a very active role in that business this year. I feel like I am about to turn a big corner getting that business set up to run smooth and consistently. I do not see myself selling many more rentals because most of them I am very happy with and if the market changes drastically for the worse in Colorado, maybe I can start buying here again.