This year has been a little slow with the number of rentals I have bought, but I did buy a $2.1 million rental earlier this year with 68,000 square feet. I just got my second rental property of the year under contract, which is a much smaller property with only 1,200 square feet. They are both commercial properties as I have not bought a residential rental property since 2015. The property I got under contract was used as a restaurant. The property was listed for $110,000, and I made an offer on it the first day it was listed.
Do I like house flips or rental properties more?
I have slowed down buying rental properties, but not because I don't like rentals. Our market in Colorado changed drastically, making it almost impossible to cash flow with residential properties. I was going to start buying rentals in Florida but instead found I could make money with commercial rental property in Colorado.
I have been flipping a lot of houses because I can flip in just about any market. You can make a lot of money flipping, but once you sell the house, you don't make any more money. With rentals, I may not make as much money in the short term, but the property makes money for many more years. House flipping is a great way to earn income that I can invest into rental properties. If I had to choose which investment I like more, I would say rental properties, but flipping has been very good to me as well.
What is the best way to invest in real estate?
Is it smart to buy a restaurant as an investment?
The restaurant business is not an extremely stable business. However, a good restaurant can be a very good tenant. I bought the 68,000-square-foot commercial property earlier this year, and there was a restaurant in that building as well. That restaurant is only a small part of the building, and we are not depending on it to do well for us to make our money. There is also a grocery store, coffee shop, office space, and my own office in the building.
The new rental property is only a restaurant, but it was also very cheap. The property is located on a very busy street with a lot of development occurring around it. A local company had been buying up property along this street, tearing down old buildings and rebuilding new apartments and retail properties. Two of those projects are located right across the street from this rental. While restaurants can be risky, this property is in a great location and was super cheap.
What makes a good rental property investment?
How much am I buying this rental property for?
I have not bought this property yet, so I cannot disclose the exact price. However, it was listed for $110,000, which is really cheap in my area. The median price for house sales is over $300,000. It is really hard to find any property, no matter how beat up it is, for less than $150,000. A burned-out house that needs to be torn down just sold for $110,000. It's near this one.
I saw the property come up for sale in the MLS and recognized the restaurant immediately, although I had never been there. I drove by it all the time and knew it was in a great spot. The property came up for sale on a really busy day for me, and I was not sure I could see the property that day. I decided to make an offer on it without seeing the inside or even driving by it. I could not decide whether to wave my inspection contingency or not, but in the end, I decided to wave it because it was a great price. I ended up getting my offer accepted over another higher offer because I waved my inspection.
You can see a list of all my rental properties here.
How much money will I make on this rental property?
It can be tough investing in commercial real estate because the numbers are not always what you think they will be. It is pretty easy to figure the rent and values on residential houses because there are so many of them. There are much fewer commercial properties, and they are all unique for their uses. I bought four commercial rental properties last year and rented them out for about what I thought they would rent for. I think I could rent out this property for at least $1,500 per month after a light rehab. The property is also coming with the kitchen equipment, which is in decent shape and should add value for a restaurant tenant.
Using my cash-flow calculator, I should make over $500 per month on this property assuming I get a 25% down commercial loan amortized over 25 years. I may use private money to buy it, get it rented, and then refinance next year. Banks prefer to finance commercial properties when they are rented and not vacant.
For more information on how to find, buy, finance, rent, and repair rentals, check out: Build a Rental Property Empire: the no-nonsense book on finding deals, financing the right way, and managing wisely.
Conclusion
I will have more information on this property as soon as I buy it. I will also have more pictures and will shoot a video on the property. One of my contractors says he already has someone interested in renting it, which would be fantastic. I love flipping houses, but I really love to buy rentals, and I love adding the cash flow to my passive income every month.
---
Rental Property Number 22 Has Been Purchased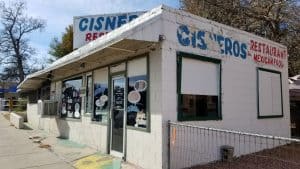 Last week, I bought my 22nd rental property. It was a commercial property that was previously used as a restaurant. The property is not very large, and the lot is tiny, but it is in a great location. This is the second rental property I have bought this year, the first being a 68,000-square-foot strip mall. I bought the largest and smallest rentals I own in the same year. This property should be a great investment, but I have never tried to lease to a restaurant before.
How many rental properties do I have and what are they?
While this is the 22nd rental property I have purchased, I do not have 22 rentals since I sold a couple. I have 20 rentals now: 14 residential and 6 commercial. I bought my first rental property in December of 2010 and bought 15 more rentals over the next five years. Those were all residential rentals in and around Greeley, Colorado. I stopped buying rentals after 2015 because prices increased so much in this area that I could no longer make money with rental properties. The rents did not increase enough in value compared to the values.
I was about to buy rentals in Florida when I discovered commercial rental properties in Colorado. I do not mean multifamily apartment buildings but true commercial rentals. I went to Florida, met with agents, and found decent properties. When I realized I could make money with rentals in Colorado, I decided to abandon the Florida plan. It is so much easier to invest in real estate locally.
Below are the commercial properties I have purchased (click on the link to read a full article on each property):
I bought a small commercial shop to store materials for the house flips.
I bought an office building, that we fixed up, rented out, and refinanced. 
I bought an industrial shop that we have rented out.
I bought a furniture restoration store with tenants.
I bought a 68,000-square-foot strip mall.
You can also see a list of all my rental properties here.
How big is rental property number 22?
This property was used as a restaurant for many years. It was built in 1956, and I believe it has been a Mexican restaurant that entire time. The current owners had operated "Cisneros" for over 30 years, and before that Albertos was there, which is still operating in Greeley in a different location.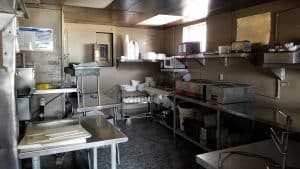 The property is not very big. The MLS listed it as 1,100 square feet, but that is just part of the story. The lot is only 1,250 square feet! That is smaller than many starter houses. The property has a tiny lot and building, but it is in a great location. The restaurant is on 8th Ave, which is one of the busiest streets in our 100,000-person town. The University of Northern Colorado is only one block away, and downtown Greeley is about 6 blocks away in the other direction.
You can see the video of it below:

Why is the location so good on this rental property?
Not only is this property very close to the college, but they are also starting massive development in the area. A local company has bought at least 16 properties along 8th ave, which they plan to redevelop in some way. They have already torn down multiple properties in the area, and they just started building one of them.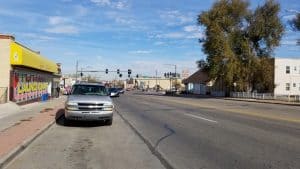 One one of the properties they are developing is right across the street from this rental property, and another one is one block away. The plan for this company is to connect downtown to the college area with massive projects. The property across the street will have:
"80 units, retail space, a food truck court, a gym, conference rooms, and an outdoor lounge at the northeast corner of 17th Street and 8th Avenue."
You can read the full article in our local paper here: https://www.greeleytribune.com/news/construction-begins-on-massive-redevelopment-along-8th-avenue-corridor-in-greeley/
I thought this location was great for a restaurant before all of this development. It is awesome that all of this is happening as well.
How did I buy this rental property?
This property came up for sale on the MLS for $110,000 on a Friday. I had a lot going on that day, and I did not have time to look at it. I knew it was a great price because finding anything in our town for less than $200,000 is almost impossible. I decided to make an offer without seeing the property. I had to decide whether to include an inspection or not. I contemplated what the worst-case-scenario would be and figured even if the property was totally trashed, it would still be a good deal. I knew at that time this development was happening.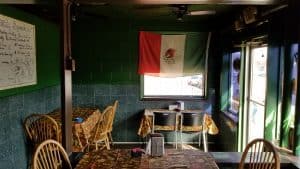 I made a full-price offer with no inspection to close in three weeks. The listing agent asked if I wanted any of the kitchen equipment for $5,000 more. He said the owners did not want it, so I agreed to take the equipment as well. I have no idea what it is worth, but I know commercial kitchen supplies are expensive! I also knew it would help make the deal go through. I ended up paying $115,000 for the property.
How to get a great deal on an investment property?
What will this restaurant rent for?
I am not exactly sure what this property will rent for, but I was also not sure what my other commercial places would rent for. I have been fairly close on my estimates and what we actually ended up getting. Rental properties 19 and 20 are both rented out for $1,500 per month, and I think that is what this one will rent for as well…if not more. If the new business can use the commercial equipment, that could be a bonus as well.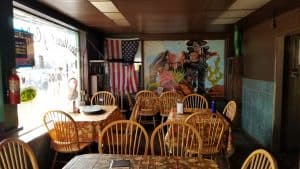 The property does need some work. The electrical looks old; there are some leaks in the sinks; there is some water damage on the outside; and it is pretty dated. With commercial properties, you do not always have to fix them up. In some cases, the tenants will fix the property up to their liking. I still want to make some repairs to make it look better before we lease it. Although, we do have a place interested in it already.
What is the best way to rent an investment property?
Conclusion
I am glad I was able to buy at least one more rental property this year. It has been tough finding deals to flip or rent out since our market is so strong. We are still flipping a lot of houses (15 going right now), but we have not been buying as many as I would hope to. Finding rentals with decent rent-to-value ratios has been much tougher.