The InvestFourMore Black Friday sale is live! Unlike other stores and websites, I actually waited until Friday to have my Black Friday Sale. It did not start on Thanksgiving or even the day before. I also do not send Happy Thanksgiving emails, because I delete the thousand I get without looking at them. I also think it is crazy that I saw Christmas decorations before Halloween this year, but that is another story. My sale will is super easy, everything in my store is 60 percent off (except my Amazon books, which I cannot control sales on)! Just go to my store and use Friday60 as the coupon code. The sale is one day only.
How do my coaching programs work?
I have created multiple coaching programs to teach what I know about real estate investing and being a real estate agent. I know there are a lot of real estate programs out there, and I try to differentiated mine, by offering my own advice to your unique situation. In a couple of my programs I include coaching calls twice a month (you can ask questions, and they are all recorded, which you can listen to at any time), email coaching and:
Video training
Audio CDs or MP3s
A list of items to do in order to get the best results
Contacts for lenders, wholesalers, agents and more
Deal analysis from me
It can be very tough buying your first property, or buying multiple properties. It can also be tough breaking into the sales business. I have worked hard to create a team of ten who sell houses and help my with my investing. I have 14 rentals now and 15 active flips! Below you will find those programs.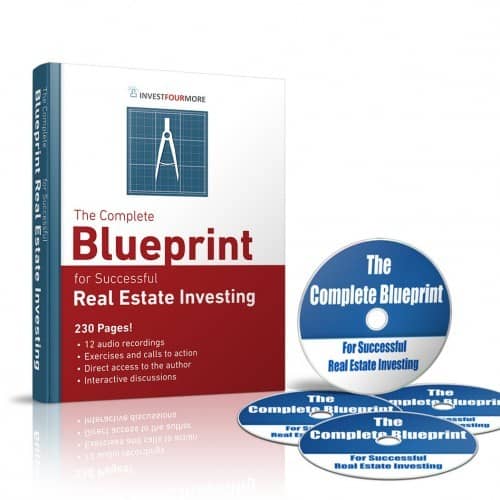 The Complete Blueprint will teach you everything you need to know about investing in rental properties and flipping. It will help you buy more properties and buy better properties.
InvestFourMore Real-Time Stats (as of 9/06/18)
16 flips currently in progress. 159 flips completed. 19 rentals properties.
Follow me to see how I make money in any market cycle. Join Free Now >
It comes with personal coaching, audio CD's and MP3's, coaching calls, a huge guide and much more including a money back guarantee.
---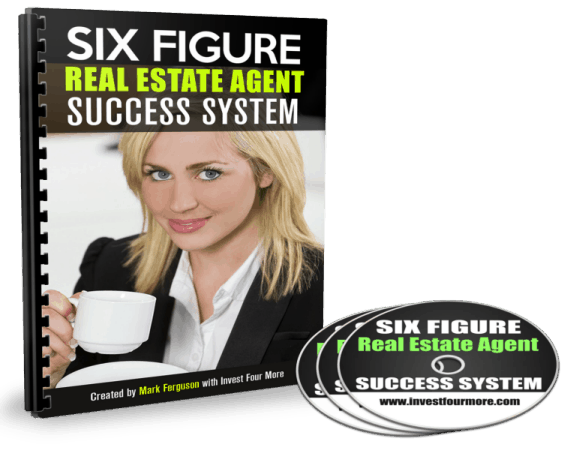 The Six Figure System teaches real estate agents how to be the most successful agents they can be. Most agents do not last one year in the business, because they don't have the right training. This program helped two of my agents make over $100,000 in their first year.
This program also comes with coaching calls, email coaching, audio CD's, MP3's, goal setting sheets and a money back guarantee.
More coaching programs
I also have some programs I created that do not include coaching from me, but include a ton of information.
Complete video course on how to fix and flip houses in any market. Extensive videos that show how I flip 10 to 20 houses every year, while average over $30,000 in profit on each flip. Fix and flip training course. This is included in my Complete Blueprint Coaching program.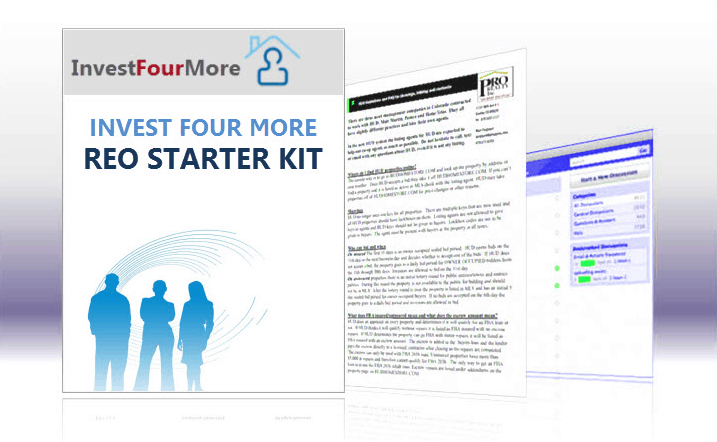 The REO and BPO Starter Kit will teach real estate agents how to list REOs and get BPO business.
The kit comes with a list of asset management companies and sample BPOs as well as much more.
If you see this post after Black Friday, send me an email I may still have some other promotions going, but they will not be as good. [email protected]
This post may contain affiliate links and I may be compensated if you make a purchase after clicking on my links.