Investing in rental properties can be an incredible investment if you buy them cheap and with cash flow. I have bought over 20 rentals and have flipped over 155 houses in my career. While I love to flip, rentals are what really build wealth. I have bought residential, and commercial rentals over the last 8 years. I have written a lot of articles on my adventures and what I have learned as a landlord, house flipper, and broker. My blog InvestFourMore has over 500 articles, so this will help you navigate through some of the most important articles on the site not just for investment property, but for everything real estate related.
Why should you invest in long-term rental properties?
I invest in rental properties because of the fantastic returns they give me. I wrote an article about how much money you can make on rental properties here. Most money magazines and books tell you to invest money in the stock market, mutual funds and bonds, and in 30 years you can build up enough money to retire. I was surprised at how much I had to invest to have enough money for retirement, and I also had to guess how long I was going to live so I didn't run out of money! I knew there had to be a better way then trying to guess how long I was going to live to determine how much money to save for retirement. It was depressing looking at how much I had to save and depressing trying to figure out how long I would live. After doing more and more research, I discovered passive income is the key to early retirement. Passive income is money you have coming in every month without doing any work. The best way to get passive income is to start a business that runs by itself. I think rentals are the best way to achieve that.
Here is my big goal to buy 100 properties.
Below you can see videos of my rentals:

How can you retire early with rental properties?
I don't want to retire at 65 or even 55; I want to be able to retire when I am 40 (I am 37 now). I have been able to create a passive income of over $6,000 a month in my first three and a half years of investing in rental properties. That income does not include tax advantages, equity pay down or appreciation. I figured my net worth has increased by $600,000 thanks to rental properties. I paid off about 3 years after I purchased it by re-investing my cash flow. Here I explain why real estate is so much better than the stock market.
Investing in rental properties with an IRA or 401k
You are not limited to investing money in your IRA or 401k in just the stock market. There is something called a self-directed IRA or 401k that allows you to buy assets like real estate, gold, notes and much more. Here is an article with many more details.
Getting started and educating yourself as a real estate investor
In order to make this guide a little shorter, I wrote another article that includes great resources for investors. I include websites, suggested books, REI clubs, lenders and much more information in that article. Being as educated as possible is very important if you want to become a successful investor.
Becoming a real estate agent will help you invest in rental properties
I got into real estate because I needed a job after college and my father has been a Realtor since 1978. Real estate was an easy way to gain employment, although I didn't plan on being an agent for very long. 13 years later I am still a real estate agent and I love it! I make my schedule, make a lot of money and I don't have a boss! There are many ways to make money in real estate, and you don't have to be a salesperson to succeed. I am not a salesperson, in fact, I don't even work with traditional buyers or sellers. I am an REO agent, which I discuss much more here. Not only can you make a lot of money by becoming an agent, you can also save a ton of money on your own rental properties and find more rental properties by being an agent. Here is an article that describes exactly why you should become a real estate agent if you want to invest in rental properties. If you don't want to become a Realtor, one of your first steps should be to find a great Realtor who can help you find houses. Here is an article on how to find an investor friendly real estate agent.  Here are some more great articles for anyone interested in becoming a real estate agent.
How hard is it to become a Real Estate agent?
How much money can Real Estate agents make?
The top 9 ways to make money as a Real Estate agent
Do Real Estate agents have to work under a broker?
How to create a real estate team
How to get buyer and seller leads
How to find the perfect broker to work with
How much do real estate agents make their first year?
InvestFourMore calculators for rental properties
I have created a couple of calculators for people to determine if a property will be a good investment. Be sure to check out these two calculators to determine how much money you will make each month on a rental property and what your yearly returns will be on that property. The Cashflow calculator and the Cash on cash return calculator
Where to find potential rental properties
Finding properties to buy is one of the most important keys to a great investment strategy. I provide many ways to find properties here. Not only do these resources help you find great deals on homes, but they help you determine values and potential profits in your market. I discuss how to buy properties at below market value here. Valuing properties is not easy either if you are not a Realtor. I have a great article here on how to value homes; I would not count on Zillow to be correct.
Here is a review I did on the Rehab Valuator; a very in-depth calculator for flips and rentals.
Get updates on my flips and rental properties through Facebook, Twitter and LinkedIn
I post much more information than just what you see on the blog. I post pictures, updates on flips, rentals and much more on social media.
Become my colleague on LinkedIn
Help from me on Rentals, Flips, Investment Properties, and Being an Agent
Complete Blueprint for Successful Real Estate Investing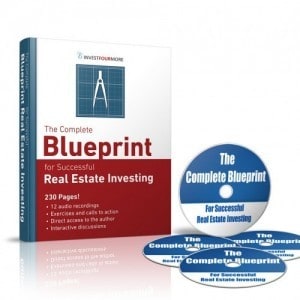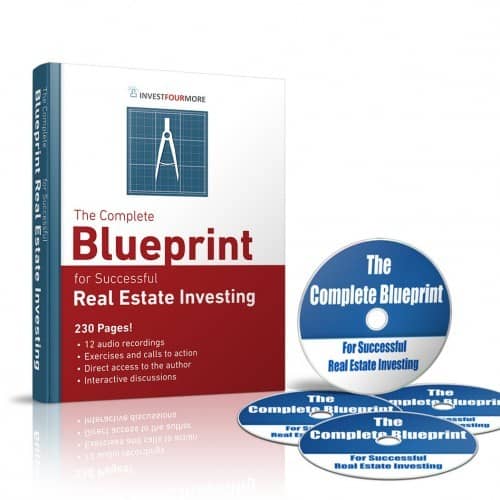 Having trouble figuring out how to start investing in rental properties? My ultimate product is the Complete Blueprint for Successful Real Estate Investing and will teach you how to invest in rental properties and where to start. The program includes a 300 page guide, 4 hours of audio CDs, conference calls, calls to action, audio and instructions on how to create your own investing strategy. The program also comes with one-on-one coaching from me. Check out more information here.
Six Figure Real Estate Agent Success System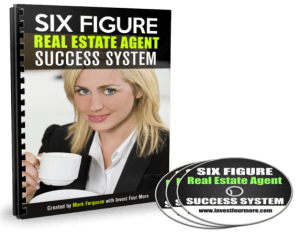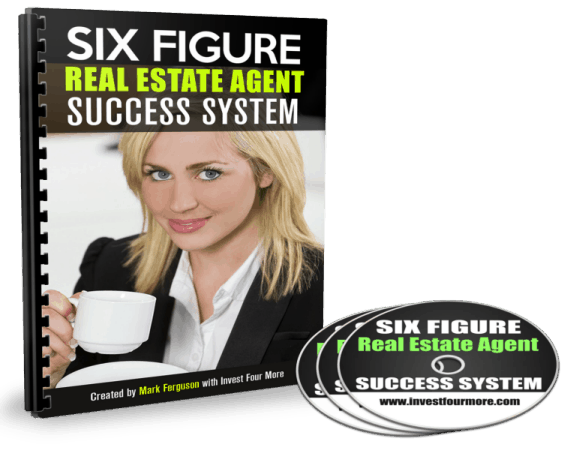 This program is for real estate agents looking to start selling a lot of houses very quickly. Real estate classes teach you the laws regarding real estate, but they do not teach you how to sell houses. This program does and comes with coaching from me, audio CDs and MP3's, worksheets, conference calls and much more. You can see the details here.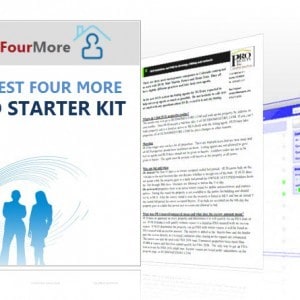 Are you a real estate agent having trouble finding your niche? The world of REO lifted me above the normal real estate agent and has been awesome. I created my own product on how to list REO properties. I have listed and sold over 400 REO and HUD homes in the last three years and I detail how to get into the business here.
Books, Kindle books, and audiobooks from InvestFourMore
I have published 6 books on real estate in paperback form. I have three audiobooks and many Kindle versions as well. You can find all of my books on Amazon. Mark Ferguson Author Page.
How can you finance rental properties?
There are many ways to build your rental property empire and start building wealth and passive income. One of the more important aspects of building a rental property strategy is how you finance your properties. Here are a number of articles on different rental property financing options and rental property strategies.
I discuss what type of loan works best for my strategy here.
Here is an article on how much money you will need to purchase a rental property.
I discuss how to get loans easily on more than four properties in this post, (this has become a tough find for many investors)
How to make big profits on Real Estate without paying taxes
Can you really afford your primary residence?
How to make an offer on a house
The top 9 ways to invest in Real Estate
How to manage, rent and sell your rental property
Once you buy and finance a rental property, you are not done. You need to know how to repair, rent and possibly sell your rental properties.
Why I use the snowball strategy to pay off one property at a time
How to sell a home for the most money
Great articles on how to fix and flip homes
Not only do I invest in long-term rentals, I also buy fix and flips. I have written a few articles and taken a few videos on some of my fix and flips.
You can also see most of my house flips on YouTube!

Long distance investing in rental properties
Not everyone lives in a great market for making money on rental properties. If you are interested in investing in long-distance rental properties, I have written multiple articles on the subject.
How to invest in long-distance turn-key rental properties
How to invest in and repair long-distance rental properties
How to perform due diligence on long-distance turn-key rental properties
Want to start your own blog?
I started using Blogger.com when I started writing, then moved to WordPress and finally switched to Blue Host. I just switched to GoDaddy, because Blue Host has really gone downhill. I used to use WordPress email ssign-ups but I recently switched to Get Response and it has been great. I can send custom email campaigns, select the time, select titles and see my email list at any time. I also have had many more people sign up since switching. The service is free and works great. Of course, GoDaddy is a great site for seeing if a domain name is available. I wrote a detailed article on how much writing a blog has helped my business here.
Self-help and positive attitude
I am a huge fan of being positive, writing down goals and making things happen for ourselves. I have many articles on how I try to be positive and positive things happening in my life. I am writing a new series of articles that describe how I have found success including being positive, setting goals and changing your attitude for success. Here is the first article in the series and some more positive articles.
How to be more successful in life and real estate.
How it went perfectly buying a house
How it went perfectly selling a house
InvestFourMore turns 6 months old
A review of 2013; my goals, milestones and more
Conclusion
This blog has a lot of information and it can take some time to read through everything. Remember, the best things in life don't come easily and quickly. Investing in long-term rental properties takes time, money and knowledge. However, it takes a lot less time than a 9-5  job, may make you a lot more money, and probably takes less knowledge and stress. Don't be intimidated if you don't understand everything right away or have a lot of questions.  Please feel free to comment or e-mail me and I will do my best to answer your questions. [email protected] is the best way to email me personally if you don't want to comment. Also, if you haven't already, by signing up to follow InvestFourMore by email I will send you four free books, free videos and much more. If you want toget a kick start investing check out my complete blueprint.