Below you will find links to the most important parts of the site including calculators, numbers on my 20 rentals, numbers on my flips (up to 22 at once), YouTube before and after videos, coaching programs, books, top articles and more!
---
Real Estate Investing and Real Estate Agent Coaching Programs
The site has a lot of free information, but sometimes a little help goes a long way. Below you will find coaching programs created and taught by me, an investor and agent working in today's market. I have made these extremely affordable to try to help as many people as I can.
The Complete Blueprint For Successful Real Estate Investing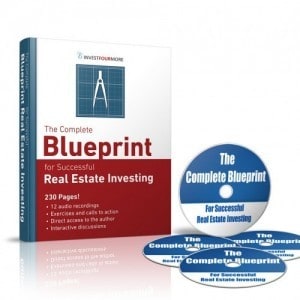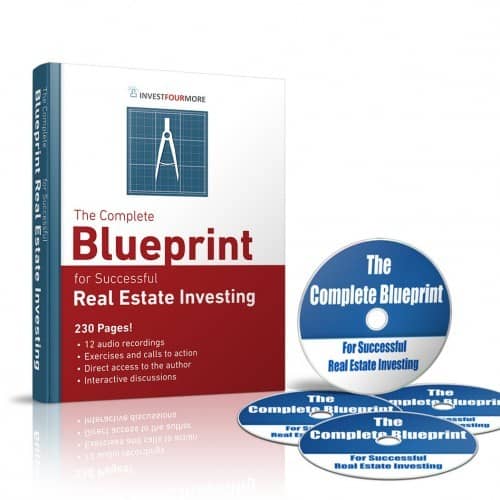 The Complete Blueprint will teach you everything you need to know about investing in rental properties and flipping. It will help you buy more properties and buy better properties. This is the coaching program that comes with direct coaching from me. I conduct the coaching calls every month and take questions from the memebers. I also take unlimited email questions from members as well on any subject.
It comes with personal coaching, audio CD's and MP3's, coaching calls, a huge guide and much more.
Six Figure Real Estate Agent Success System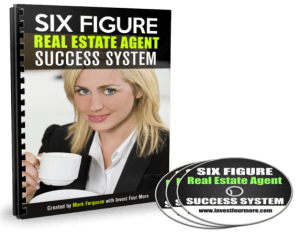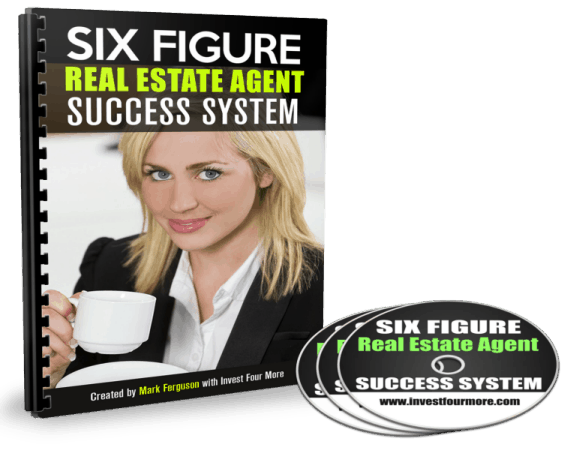 The Six Figure System teaches real estate agents how to be the most successful agents they can be. Most agents do not last one year in the business, because they don't have the right training. This program helped two of my agents make over $100,000 in their first year. This program also comes with direct coaching from me with conference calls and email coaching.
This program also comes with coaching calls, email coaching, audio CD's, MP3's, goal setting sheets and much more.
Fix and Flip Video Training Course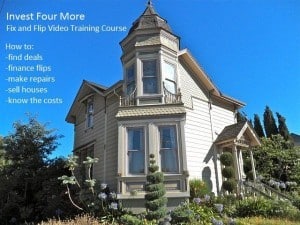 Complete video course on how to fix and flip houses in any market. Extensive videos that show how I flip 10 to 20 houses every year, while averaging over $30,000 in profit on each flip. Fix and flip training course.
Real Estate Agent REO and BPO Starter Kit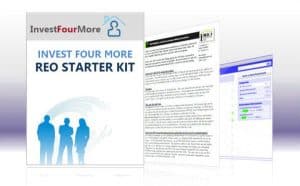 The REO and BPO Starter Kit will teach real estate agents how to list REOs and get BPO business.
The kit comes with a list of asset management companies and sample BPOs as well as much more.
---
Real Estate Books in Paperback (all under $20)
Build a Rental Property Empire: The No-Nonsense Book on Finding Deals, Financing the Right Way, and Managing Wisely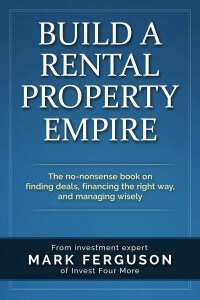 I wrote this book to go over my strategies for buying rentals with information on how to find, buy, finance, manage, repair, and sell rental properties. I don't go over how to just buy one rental but how to buy more and more rentals using different finance and purchasing strategies. You can find the book on Amazon here as a paperback, audiobook, or eBook.
How to Make it Big as a Real Estate Agent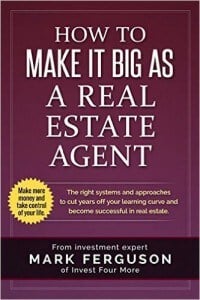 I wrote this book to go over how I became successful as a real estate agent. I made most of the income that I invested in rentals from being an agent. Most real estate agents fail in their first year in the business. This book goes over exactly how to be a successful agent even before you get your license. You can get it here as a Paperback or eBook: Amazon
Fix and Flip Your Way to Financial Freedom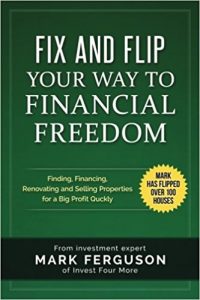 I have flipped over 155 houses, and I flipped 26 houses in 2017. I have flipped through good, bad, and steady markets. I have had up to 22 house flips going at once and talk all about it in this book: how to find the deals, how to finance them, how to repair them, and how to scale the business. Find it here on Amazon as a paperback, audiobook, or eBook. Amazon
The Book on Negotiating Real Estate: Expert Strategies for Getting the Best Deals When Buying & Selling Investment Property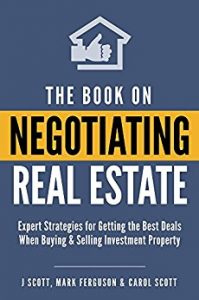 I wrote this book with J Scott who has written many other great books as well. We wanted to write a book that went into more detail on how to get great deals. Whether you are buying an off-market property or from the MLS, we discuss how to negotiate to get the best deal in this book. Find it here on Amazon as a paperback, audiobook, or eBook. Amazon
How to Buy a House: What Everyone Should Know Before They Buy or Sell a Home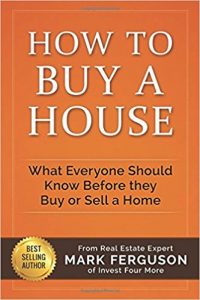 A house is the biggest purchase most people will ever make, but most people don't know the best way to buy a house. The book covers everything you need to know about the house buying and selling process, from inspections, financing, appraisals, to closings. Many people want to invest in real estate but do not know the basics of buying a house. Find it here on Amazon as a paperback or eBook. Amazon
How to Change Your Mindset to Achieve Huge Success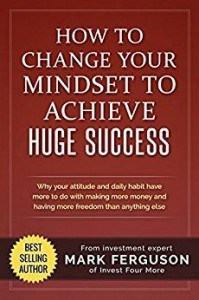 I wrote this book to teach people about the techniques I use to stay positive and be successful. I have a lot going on with my rentals, the flips, a real estate brokerage, and the blog. I still work less than 40 hours per week. It was not chance that I am able to do this; I live my life a certain way. I have learned many of these techniques from other great authors like Jack Canfield, Tony Robbins, and more. Find it here as a paperback or eBook: Amazo
Video Training Programs for Real Estate Investing
These programs are a series of videos I created to help you learn to invest or be an agent.
Real Estate Investor Jump-Start Course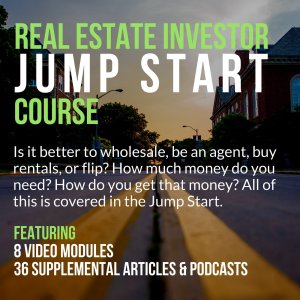 Real estate can be an awesome career, but there are many different areas of real estate. Where do you start? How much money do you need? How do you get that money? All of this is covered in my Jump Start Video Course.
Real Estate Agent Jump Start Video Training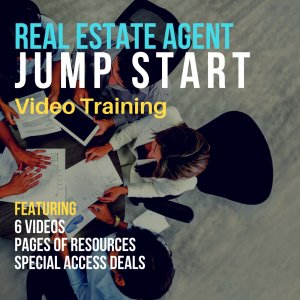 Becoming a real estate agent is one of the best ways to be your own boss and make a lot of money. But, it is not easy money. This video training shows you how to make $100,000 a year or more.
How to Find a Deal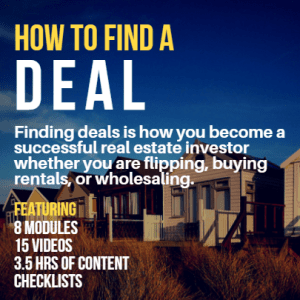 What are the best ways to find deals? Finding deals is how you become a successful real estate investor whether you are flipping, buying rentals, or wholesaling. The more awesome deals you can find, the more money you can make. How to Find a Deal.
Consulting With Mark Ferguson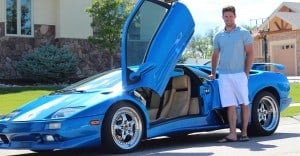 If you want to get on the phone with me. This is the place to do it! I have an extremely tight schedule, but if you need to talk to me on the I offer consulting on everything from rentals, flips, being an agent to starting a blog.
I have a very limited schedule. Book consulting here.