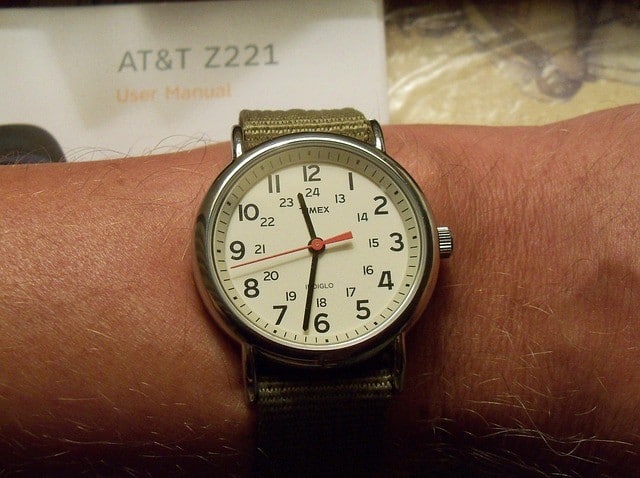 Many people have dreams of making it big as a real estate agent, but they want to start slow as…
Are There Too Many Realtors To Start A Career In Real Estate?
Many people who want to become real estate agents worry there are too many real estate agents for them to be successful. It is true that there are a lot of real estate agents.
In fact, there are over one million real estate agents in the United States as of June 2014. There may be a lot of real estate agents and Realtors, but that doesn't mean you can't be successful as a new agent. Even if your market is saturated with real estate agents, new agents can be very successful with the right attitude and plan.
The most successful real estate agents sell the vast majority of houses, because most real estate agents are not very good. I think many of us have had experiences with real estate agents that were sub par. I am a Realtor myself and I deal with agents all the time who don't know what they are doing or think just passing the real estate exam will make them successful. If you have a plan, work full-time and have great teachers you can make a lot of money as a real estate agent.

How much money do real estate agents make?
One of my most popular articles is how much money do real estate agents make. If you look online at average salaries for real estate agents, it turns off most people. The average salary for an agent is less than $40,000! The numbers for real estate agents income are very deceiving for a number of reasons.
Many agents are part-time and that brings down the average income. It is very hard to make it as a part-time agent, because clients want to see houses at all times and you have to available to take calls during working hours. If you are buying a house do you want your agent to be part-time and unavailable to take calls or show houses during the day?
Many other agents don't work hard. I don't mean to beat up on my fellow agents, but many people don't have what it takes to be successful in real estate. You have no boss as an agent and you must make yourself work hard, call people and answer your phone.
Many agents don't plan or set goals. Real estate agents have to have a plan for how they will sell houses. You have to know how many people to talk to each week and you have to keep a database of clients as well as keep in constant contact with them.
Many agents choose the cheapest broker they can find. Brokers charge varying amounts of commissions and many agents assume the more of their commissions they keep, the more money they will make. The brokers who take the least amount of commissions also provide the least amount of training. If you sell no houses, it doesn't matter what percentage of the commission you get to keep.
If you just consider the first point; full-time agents make over $50,000 a year. Many full-time agents make mistakes found in points two, three and four, but they still manage to sell houses and make money.
Are real estate agents that bad?
If you have spent any time as a real estate agent you will know what I mean when I say many agents don't work that hard. I have nine people on my real estate team and six of them are licensed agents. I hear so many stories about buyers from my agents, who tell me the buyers were surprised when my agents answered their phone. Buyer after buyer says they call and email multiple agents with no response until they talk to our team! the only thing another agent gas to do is answer their phone, return a message or reply to an email to get a buyer and they don't do it.
Many agents also spin their wheels chasing internet leads, chasing new marketing techniques and chasing new clients. They forget that the core of their business are their current clients and if they do an exceptional job for them, they will get free referrals. They see shiny objects, don't take the time to create a database and never contact their past clients.
It is easy to see why new agents get sidetracked easily. When you become an agent you will be bombarded with lead generation companies promising you great leads with little work.
Why you should not be scared of too many agents in your market
We discussed why most agents are not selling many houses or making much money. But can you make money as a new real estate agent? It all depends on you, your drive, your preparation and who teaches you. If a new agent concentrates on taking care of their current clients and their circle of influence they will sell a lot of houses. You also can't be scared to tell everyone you are an agent. You are providing a service as an agent and should not be scared to tell all your friends and family. Do you want your friends to use another agent when the odds say that agent may not be very good at their job? Or do you want your friends to use you, who cares deeply and will work very hard for them.
Becoming a successful real estate agent is not about the competition, it is about you and whether you are willing to do what it takes to succeed. Most agents are not willing to do what it takes, because they are worried about what people will think of them. They are too busy with new marketing techniques to answer their phone. Some people become agents because they are bored and need something to do! If you provide awesome service, remind people you are an agent and work full-time you will succeed.
How do you get your real estate license?
Every state has different laws and requirements for getting a real estate license and I list the basic requirements for each state here. In some states you can get a license in a few weeks and in others it takes a few months. I discuss whether it is better to take online or in person classes here and how to choose the perfect broker here. If you want to take classes online I highly recommend Real Estate Express, they are one of the most affordable online schools and two of my agents took their real estate classes through them.
Conclusion
Do not be scared off by the amount of real estate agents in your market or the average income for agents. Those numbers are very deceiving because so many agents are part-time and so many agents do not do what it takes to succeed. If you want to be a Realtor and are willing to do what it takes to succeed you can be successful. One agent on my team made over $100,000 in his first year and another will come close this year to doing the same thing.