[siteorigin_widget class="SiteOrigin_Widget_Image_Widget"][/siteorigin_widget]
[siteorigin_widget class="SiteOrigin_Widget_Image_Widget"][/siteorigin_widget]
[siteorigin_widget class="SiteOrigin_Widget_Image_Widget"][/siteorigin_widget]
[siteorigin_widget class="SiteOrigin_Widget_Image_Widget"][/siteorigin_widget]
[siteorigin_widget class="SiteOrigin_Widget_Image_Widget"][/siteorigin_widget]
[siteorigin_widget class="SiteOrigin_Widget_Image_Widget"][/siteorigin_widget]
InvestFourMore Recent Blog Posts
[siteorigin_widget class="SiteOrigin_Widget_PostCarousel_Widget"][/siteorigin_widget]
[siteorigin_widget class="SiteOrigin_Widget_PostCarousel_Widget"][/siteorigin_widget]
Start Here – InvestFourMore Guides
[siteorigin_widget class="SiteOrigin_Widget_PostCarousel_Widget"][/siteorigin_widget]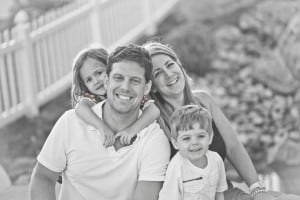 I am Mark Ferguson, a house flipper, landlord, real estate agent, and father of twins.
I have been flipping houses since 2001, I started buying rentals in 2010, and I have been a real estate agent the entire time. I love flipping houses for the income they produce, and I love rentals for the long-term cash flow they provide. Over the years I have flipped over 130 houses, bought 18 rentals, and sold thousands of houses as an agent. I created this blog to talk about everything I do, I have learned, and to hold myself accountable for my own goals. I like to think I know a few things about real estate, but I am always learning new strategies as well.
In my free time I love cars (I have a 1999 Lamborghini and a 1998 Lotus), golf, and my family. I have a wonderful wife and 6 year old twins. I love real estate, because of the money it provides, and the time it gives me to enjoy with my family.
Paperback and Kindle Books