I bought a house last year that was built in 1918. I shot a video right after I bought it, one during the rehab, and one after we finished everything. I just posted a video today on the complete process with all the numbers on our expenses and profit. The houses needed a lot of work, and I knew I was making an emotional purchase. However, I thought it would be really cool to buy the house and restore it instead of completing one of my normal fix and flips. We bought it for $178,000, put about $100,000 into the house, and sold it for $310,000. It took a year to repair the house and sell it, which was much longer than most of my flips.
You can see the before and after video of this house flip below
Why did I buy such a massive house-flip project?
I really liked this house when I first saw it. I knew that I may not make a lot of money on the deal, but I made an emotional purchase. I was okay making an emotional purchase because I am in a decent financial position and I knew I could make some cool videos from it. The house had a lot of original features that are hard to find in old houses since people love to paint trim and replace old fixtures. I wanted to make the house look original but have the modern amenities that most people are used to.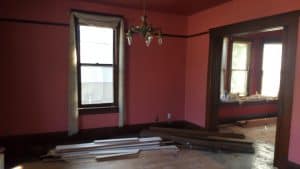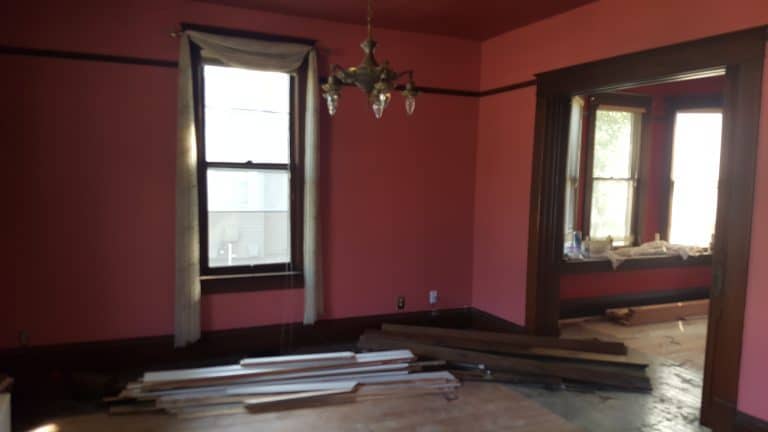 How much does it cost to fix up a house?
How hard was it saving some of the original features?
I wanted to keep this house as original as possible, but my project manager and contractor wanted to make it look like my other flips. I usually defer to my project manager on most decisions, but in this case, I told everyone they had to save as much as possible. They wanted to replace all the lights qne windows and were worried about saving the wood trim. We had to re-wire some of the lights and spent a lot of time on the trim and floors, but we did a pretty decent job of saving the major features.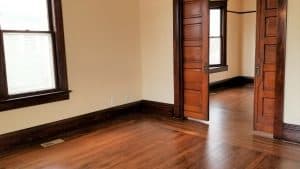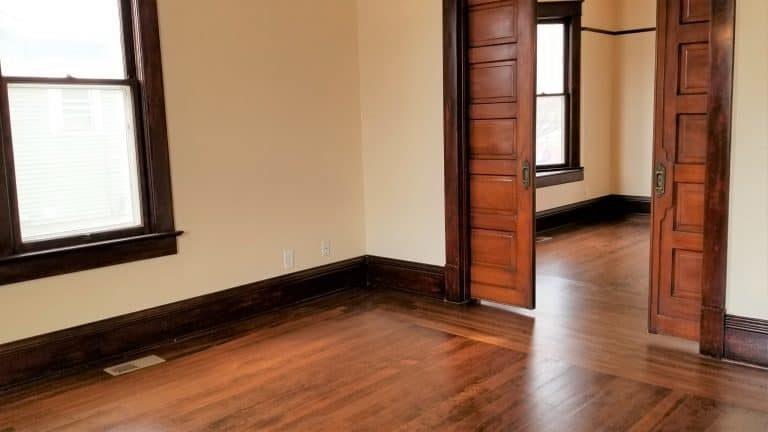 Why it is risky to fix old houses.
Why was this house flip hard to sell after we fixed it up?
It took a lot of money and time to fix up this house, but that was not the only problem we ran into. It took a long time to sell as well! We listed it in March for $338,900 and had an offer for $330,000 about a month later. However, that offer was canceled because the buyer lost his job. We put the house back on the market and did not get any more offers for a couple of months. We had to lower the price and eventually sold it for $310,000.
One of the problems with flipping unique houses like this is you have a limited buyer pool. People love to see old houses like this, but much fewer people want to actually buy one. It took us six months to sell the house after we listed it.
How long does it take to fix and flip a house?
How much money did we make on this flip?
I made just over $30,000 after all the expenses and repairs. I go over the expenses in detail in the video. We spent about $80,000 on the rehab and had about $20,000 in other costs. I am happy we made money, but that was a tight profit margin for such a huge project. Had we sold the house to the first buyer who was willing to pay $330,000, we would have made more than $50,000 on the project. This shows why you must have big margins when flipping houses. You cannot count on everything going perfectly, as that almost never happens.
How much money can you make flipping houses?
Information on my other house flip projects (16 in progress)
I am still flipping a lot of houses, even with the crazy market in Colorado. I have 16 projects going at the moment after selling four in the last two weeks. I will have more videos of our flips coming up soon and more complete videos like this in the next few weeks. You can see them all on YouTube as I do not post them all on the blog. You can subscribe to my channel below:
Subscribe to the InvestFourMore YouTube Channel.
I also post a ton of pictures and updates on Instagram and Facebook if you want to see new projects, sold projects, or interesting stuff like someone leaving a camper in one of the backyards.

You can see my Instagram and Facebook pages below:
I have also been posting house-flipping advice memes once per day for the last month.